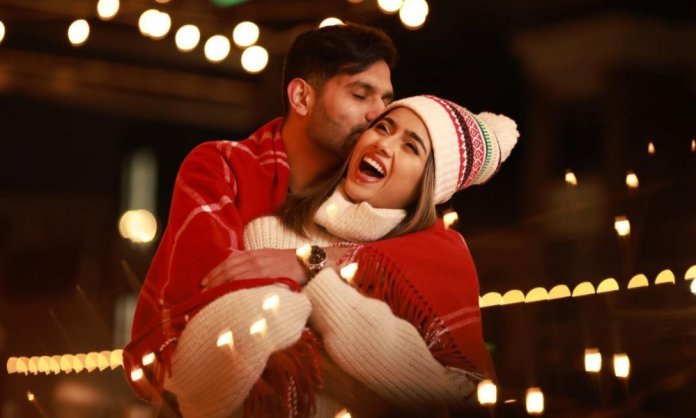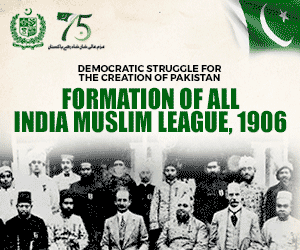 Zaid Ali has just hinted at joining the dad club and we've got questions!
The Couple
Yumna and Zaid got married a few years ago and since then not only has Yumna become a part of his content but they have also achieved many things together. Take, for instance, their house that they built all by their own savings— that's a pretty big deal!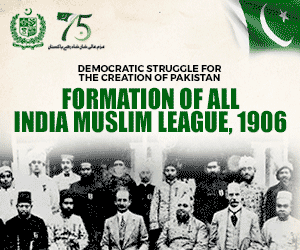 Very recently Zaid Ali posted on Instagram about buying Yumna a luxury car because well, every day should be celebrated. Amongst themselves, they run a pretty tight ship but now it seems the members of the ship are increasing.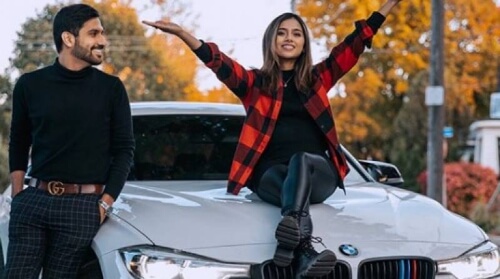 New Years Wishes and Hints
Zaid Ali posted a picture with Yumna on New Year's Eve to wish his fans and followers health and happiness. The picture is beyond adorable and also speaks to the couple's skills when it comes to photography and editing. It's warm, bright, and festive!
View this post on Instagram
The real deal comes to light when a fan said underneath "only waiting for baby Zaid now" to which Zaid Ali's reply has got us hooked! The famous vlogger said "me too" with a laughing emoji decorating his response. We've got no idea whether that means the baby is coming soon and he's waiting for that. Or it could very well mean the baby is still pretty non-existent.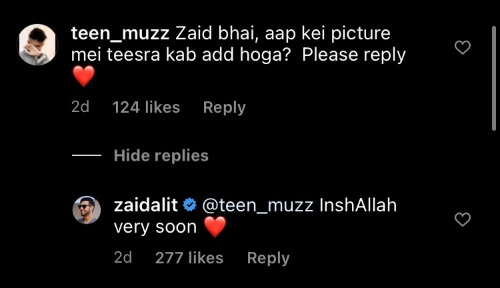 It seems the two have given weight to more rumours that will now prop up after these replies. Whatever it may be, hopefully, they won't get a barrage of criticism from desi fans who are annoying at still no baby!
Zaid Ali's Finest Hour (not)
Zaid Ali also received heavy backlash recently when he posted about his wife on Twitter. Albeit we can assume his intentions were good, the manner in which he had phrased his wife's so-called inspirational story was problematic. He suggested that initially when they got married, Yumna received a lot of hate over her looks and skin colour. However, all these years later, she's still strong.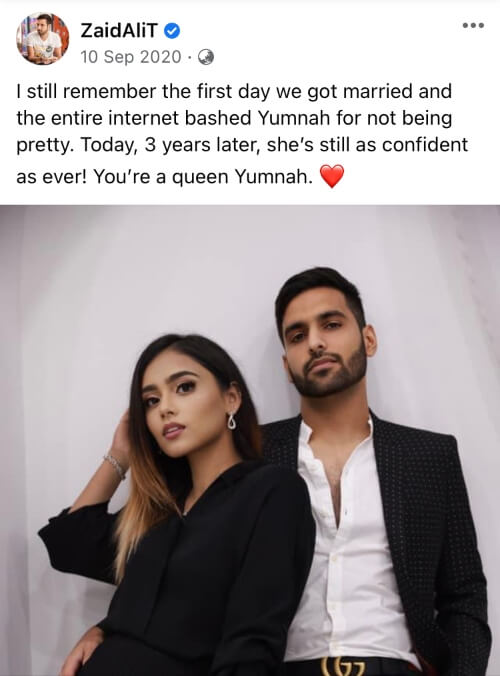 Now, this may seem harmless, it is only when the actual tweet is read that one sees the underlying message. Fans have interpreted that as Zaid Ali indirectly saying "she hasn't really become pretty, she's just strong!" which made several people unhappy.
Stay tuned to Brandsynario for the latest news and updates.