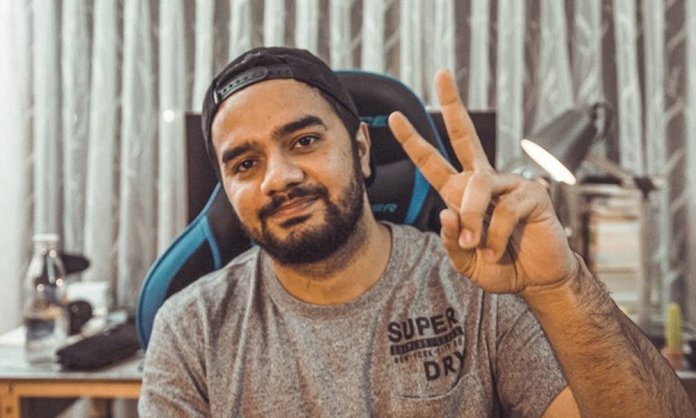 On Monday, Famous YouTuber Irfan Junejo uploaded a 6-minute long video titled "I Quit" on his YouTube Channel. In the video, he expresses his concerns regarding his mental health as vlogging happens to induce anxiety and self-esteem issues for him.
The issues happen to surface with fame and popularity as a vlogger, leading him to be more anti-social.
He started off with his vlog saying, he doesn't attend events, or award ceremonies anymore. If in case, he receives invites for podcasts, he profusely declines.
He also added, "I have stopped using Twitter, and I barely use my camera."
"I don't have any confidence left in me to make anything that I really want to make and I'm too scared to say what I really mean."
Watch Full Video Here: 
Junejo had earlier also missed Digital Pakistan, a high profile event.
However, Irfan ensured that he is not quitting YouTube but vlogs will no longer be his focus but in the future, if he feels like he needs to vlog again, he will.
Famous comedian, Shehzad Ghias Shaikh took it to his twitter to acknowledge that it was a smart move to quit. He tweeted:
"Would like to congratulate and appreciate @irfanjunejo for pretty much defining the Daily Vlog genre in Pakistan! What an amazing journey!
Smart to quit – you can't pour from an empty cup bro, best to prioritize yourself and your mental health!
The era of daily vlogs is over."
Twitter reacted to Junejo calling it quits
irfan junejo will always be a step ahead from his peers, cause he's not just a content creator that made vlogs.

best of luck @irfanjunejo bhai for whatever comes next your way 🙌

— anastipu (@teepusahab) February 10, 2020
Others wished Mental Health issues must be recognized no matter at what point in life you might be
If Irfan Junejo can have self esteem issues at this point of his life then why can't we?

— Abdul Hannan. (@abdulhnan22) February 10, 2020
Irfan Junejo quits vlogging.
I'm not crying.

— Faiber (@lordsadan) February 10, 2020
@irfanjunejo : scnz kuch aisay hein, thank you for everything
Me: https://t.co/IzyGXdCdy6 pic.twitter.com/96XpARBmKt

— Rex Buckingham (@zabardastlodhi) February 10, 2020
Irfan Junejo has been nothing less than an inspiration to me. He was one the reasons I found my passion in vlogging. His decision to quit vlogging is completely justified, because life is about finding one's self, whether it be through a different form of art. 💕

— Huzaifa Khan (@_HuzaifaKhan) February 10, 2020
For more news and updates, stay tuned to Brandsynario.