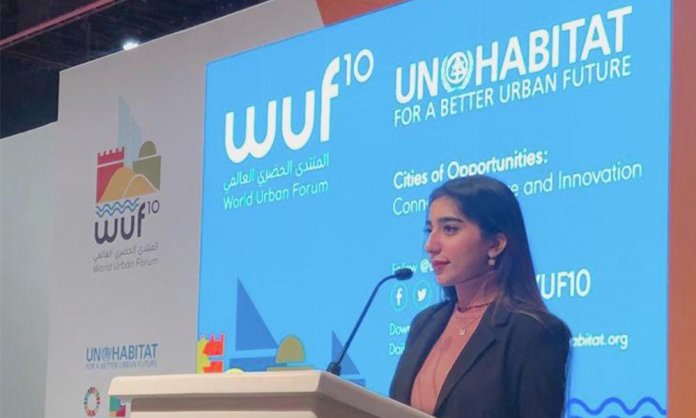 Pakistani student, Aliza Ayaz, participated at the World Urban Forum as the youngest speaker. She is also the first Pakistani to chair panels that will result in a declaration implemented by the UN habitat for causes such as urban redevelopment and has studied at Karachi Grammar School previously.
Aliza is the first Pakistani student to lead a Climate Action Society (CAS) affiliated with the University College London's student union. The will to make a positive impact is what led her to the creation of Climate Action Society (CAS) which is a nonprofit student organization that revolutionized the Climate Action dialogue.
Aliza took it to her LinkedIn to express gratitude and said,
"I never thought it would be possible to be speaking at the United Nations at just twenty one-years-old for my work with the UCL Climate Action Society or to be on a stage with policy-making legends at the UN #WUF10, but it happened this morning.
Who would have thought that it is indeed possible to create an impact as still just a student – to deliver tangible positive social impact without even bachelors (4 more months!!) in my bag thus far, but here I am.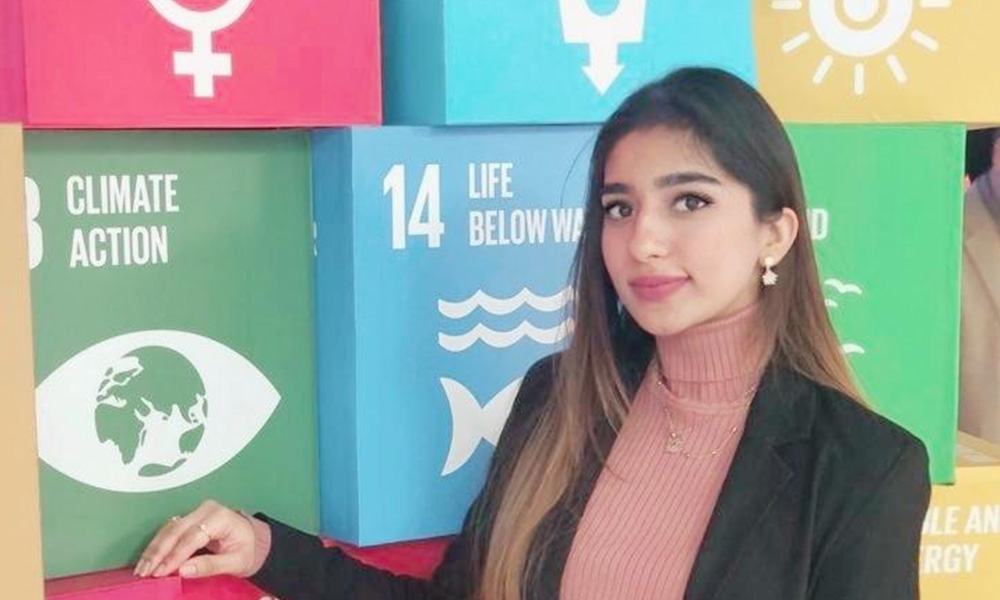 I'll never be so grateful for my seat at the table though that I forget to speak my truth, and I was thrilled to have the chance to speak candidly about how the youth can do better on the SDG stage. I was energized by the diverse set of professionals in the audience who knew exactly what I was talking about — and this panel was one of my favorites of all time.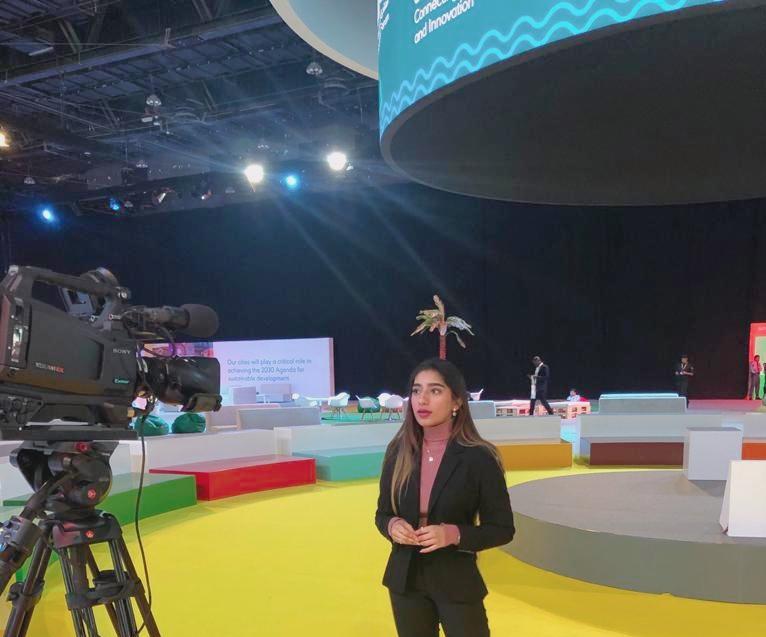 I spoke about climate action in cities, delivering impact in regions of conflict and educating the youth for mobilization.
Thank you to Gary Sharkey Rangoonwala Foundation, for allowing me to take up this incredible opportunity, and to Zahra Shah, Sania Sufi & others for their moral support. Above all, a massive thank you to my parents who have inspired me at every instance, encouraging me to never stop."
Aliza's decision to develop CAS was driven by her passion for health and the environment. Not only that but Aliza has garnered more than 7000+ subscribers in CAS' first three months.
Earlier, Baroness Young of Homsey invited Aliza Ayaz to House of Commons to have a discussion on climate change. The discussion greatly emphasized the fact that all genders, disciplines, and ethnicities need to come together in solving the problem and take necessary measures.
For more news and updates, stay tuned to Brandsynario.