Update: May 29, 2020

On Thursday, Provincial Information Minister Nasir Shah said that the lockdown in Sindh would not be intensified from 12 pm to 3 pm on Friday.
He said that the mosques will remain open for Friday congregations and will be held as per the SOPs issued by the government.
The Sindh government had imposed a ban on congregational prayers on March 26 to curb the spread of coronavirus.
Mosque SOPs:
1. People above the age of 50, children and those suffering from the flu-like symptom will not be allowed to enter the mosques.
2. The mosque management must remove all carpet.
3. The floor has to be washed with chlorine water every day.
4. Worshippers have been encouraged to bring their prayer mats and offer wuzu at home. Everyone coming into the mosque has to wear a face mask.
5. Worshippers must maintain a six-foot distance while praying. Discussions after prayers, shaking hands, and hugging is prohibited.
---

Update: May 22, 2020
On Wednesday, the Sindh government announced the opening of mosques all across Sindh to allow congregational prayers. This is the first time the government has permitted Friday congregations to be held ever since the lockdown has been announced.
Moreover, businesses across the province will also remain open.
According to reports, 50,694 coronavirus cases have been reported all across Pakistan, with 1,067 reported deaths. The number of cases in Pakistan is rapidly increasing, and it is quite alarming.
This Eid, let's try to stay at home as much as we can and maintain strict social distancing.
---
---
Update: May 21, 2020
According to ARY News, on Wednesday, the Sindh government announced their decision to allow congregational prayers on Eid-ul-Fitr and Jumu'atul-Wida. Bringing into notice the current situation of the country where the lockdown has been eased, Provincial Minister Saeed Ghani said that prohibiting prayers would be unjust.
According to details, prayers on both days are to be observed under the strict implementation of the prescribed standard operating procedures given by the government.
During a press conference, Saeed Ghani said that Eid prayers are to be held in wide-open spaces maintaining a safe distance between worshipers. Moreover, he also said if a large crowd gathers in one place, then they would have to wait for their turn to pray.
---
---
As reported by Business Recorder, the Sindh government has called out a ban on holding processions and public gatherings on Youm-e-Ali during the month of Ramazan. The government has issued a notice in this regard.
People have been advised by the authorities to stay home as social distance must be maintained. All sorts of gatherings have been banned until further notice.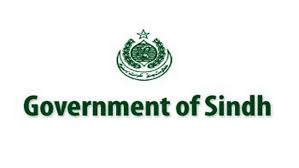 The decisions came after the death rate due to the coronavirus has significantly increased in Pakistan. (300+) The province conducted 4,112 tests, out of which 335 people tested positive.
There are 14,788 cases of COVID-19 across Pakistan. The number of confirmed cases in Sindh is 5291, and 5730 in Punjab.
For more news and updates, stay tuned to Brandsynario.