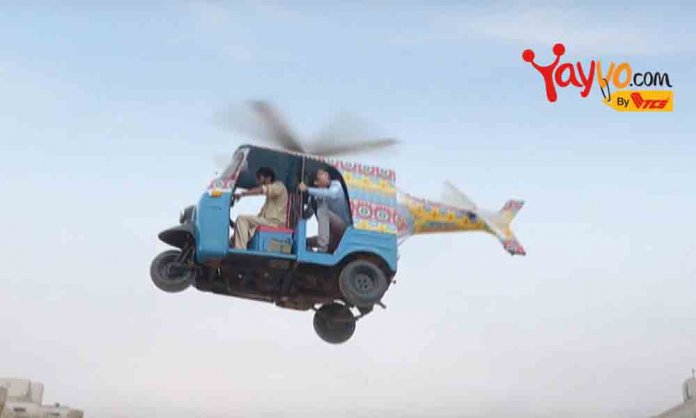 The mystery of the Flying Rickshaw video, receiving more than 5 million views, has been solved. It takes a unique idea to capture attention, and this video did exactly that.
As the complete video hits social media, it is now clear that Yayvo has launched the White Friday sale, introducing the idea of big savings through shopping on Yayvo.
This November Yayvo brings the biggest sale of the season starting with a Flash Friday sale on 2nd Nov with up to 80% discount on Electronics, Home Appliances, Mobile Phones, Superstore and Entertainment products.
JazzCash is the official payment partner throughout the White Friday sale and JazzCash Mobile Account users will enjoy an extra 20% discount. Yayvo will be offering exclusive deals for JazzCash Mobile App users as well during the White Friday sale. Users will need to download the JazzCash Mobile App and avail exclusive deals by making payments through the app.

Moving on, from 3rd to 8th November, there will be special deals on Fashion, Beauty and Superstore products.. 9th November will be the much-awaited White Friday sale. From then on, the sale will continue throughout the month. With #PaisayBachao as the official hashtag for this event, Yayvo promises big savings. So keep your wallets ready and shop your heart out at Yayvo.com!