Yasir Hussain is being thrashed on social media for trashing the cast of Ertugrul. Moreover. It's safe to say that whatever respect he had left in the eyes of the people it's gone now.
So, What Did Yasir Hussain Say?
Hussain is as controversial as they come. Recently, he's been repeatedly trying to throw jibes at the cast of Ertugrul as well as the season itself. 
Recently, he put up a story on his Instagram in which he was featuring a tweet of someone pointing out local men who resembled two actors from Ertugrul. Hussain replied to that casually that no one will care about them because they're from home. The "bahar ka kachra" (international garbage) is what people cash upon.
However, is that really true?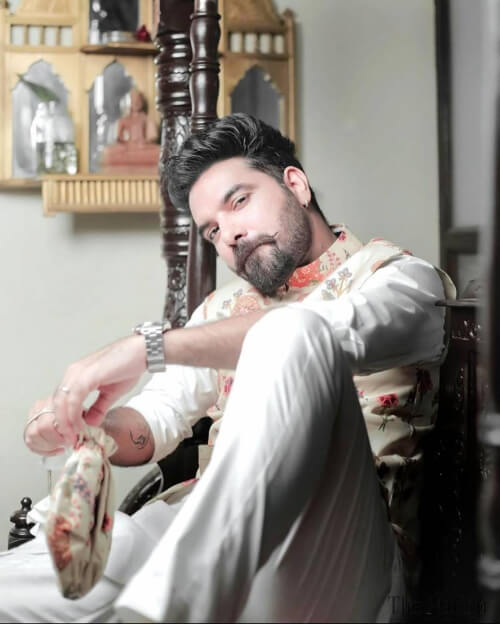 As the memes say, the best time to delete that tweet was when it was tweeted, but the next best is now. Yasir Hussain might be contemplating his entire life leading up to this point. On the other hand, some people are having the best day ever.
Twitter Got Furious
The people on Twitter regularly make Yasir Hussain the butt of their jokes. Be it when he proposed to Iqra Aziz or when he breathes basically. As a result, this tweet of his was a field day for them.
#YasirHussainIsTheRealGarbage is trending on twitter. This shows the zeal with which people are criticizing him. Moreover, how insulting is it that as a Pakistani actor, the only time he's gotten this much recognition is when he's being called trash…
See The Tweets For Yourself!
Yasir Hussain is officially Declared as a Garbage. #YasirHussainIsTheRealGarbage pic.twitter.com/jEsXPi8T3Z

— Faiq Moll (@Faiq_Moll) September 6, 2020
Shame On You #YasirHussain Infact You're the Real Garbage of this country.
This picture is clearifying the real International Garbage. I'll request all his fans to unfollw him. What such bulshits are promoting? #YasirHussainIsTheRealGarbage pic.twitter.com/TnkiCb3j9F

— عشق زادہ (@EshqZaada) September 6, 2020
#YasirHussain Promoting his local Talent#YasirHussainIsTheRealGarbage pic.twitter.com/FpUrMi7s2K

— memes_by_jhonnysins (@memes_by_jhonny) September 7, 2020
A person having a dignified role vs 😂😂😂 #YasirHussainIsTheRealGarbage pic.twitter.com/tK7E3M2kfJ

— Amna Khan (@AmnaKhan06) September 6, 2020
Memer's not coming slow 😂#YasirHussainIsTheRealGarbage pic.twitter.com/FJDh1N7Bee

— Funnistan 🇵🇰 (@funnistann) September 6, 2020
Insecurities Exposed
On the one hand, one might even say that Yasir Hussain is hungry for attention from the cast of Ertugrul. They don't even know whether he exists, but he hates on them as if his life depends on it. 

Additionally, what is the purpose of continually passing snide remarks on Ertugrul?
Nothing international can come and take your job if you're competent at it and if your standard is just as high. However, when Pakistani dramas have storylines based on incest and trivializing domestic abuse, then actors can't complain that they are out of work. 
All in all, his remarks have been interpreted by many to be a show of insecurities, and this time, it indeed did land him in hot waters!
Stay tuned to Brandsynario for the latest news and updates.