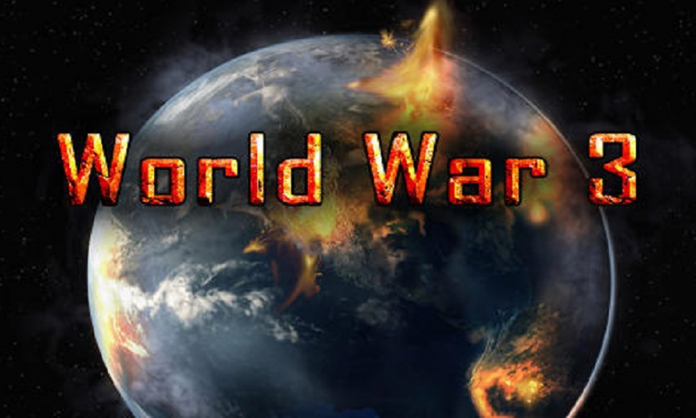 783 views
Social media is in shock as the hashtags #worldwar3 and #WWIII top trends in Pakistan.
The reason behind this sudden trend is reportedly after the death of Iran Revolutionary Guards commander Qasem Soleimani, who died in Baghdad.
Soleimani was killed in a drone strike which was reportedly done on the orders of United States President, Donald Trump "in a decisive defensive action to protect US personnel abroad," the Pentagon said Thursday.
The attack came amid tensions with the United States after a New Year's Eve attack by Iran-backed militias on the US Embassy in Baghdad.
Confused netizens are panicking as the President welcomed 2020 with drone strikes.
Iran, on the other hand, has said that they will retaliate in a harsher manner.
Mixed Social Media Reactions for World War 3!
Iran War thread 1/25

Trump is risking a war with Iran & #WWIII. Pompeo wants this war. Trump NEEDS a war to distract from his impeachment & ever worse details leaking. So there is a big push for war in Iran. This is a VERY VERY incredibly BIGLY bad idea. A thread about Iran War

— Tomi T Ahonen (@tomiahonen) January 3, 2020
In order to win a 2nd term….. #WWIII pic.twitter.com/Vvl49dObRQ

— Jon Jones (@JonJonesSnr) January 3, 2020
🤦🏾‍♂️ You can't make this stuff up. @realDonaldTrump does EXACTLY what he said Obama would do in 2011. #WWIII #Iran pic.twitter.com/0O27y5LHmH

— Isaac Hayes III (@IsaacHayes3) January 3, 2020
Me explaining to my daughter why she doesn't have to work a day in her life, cause ii was leader of the new school, one of the deadliest soldiers who singlehandedly helped Iran in defeating Donald Tr*mp at #WWIII
pic.twitter.com/H2wdfE1RFX

— イブラヒム (@mizar_CDXX) January 3, 2020
*Everyone having the high hopes for the new decade*

But Me, after hearing about Iran vs USA. #WWIII

— JISHAN (@iamsrkJishan_) January 3, 2020
How the u.s is right now to Iran trying to work things out before ww3 breaks out #Iran #WWIII #WW3 pic.twitter.com/jm05N9GgHO

— valeria morales🍒🌟 (@valeria0543) January 3, 2020
women acting like they never wanted equal rights once world war 3 starts #WWIII pic.twitter.com/jnGsyD4OAN

— samanfa (@sammkrnac) January 3, 2020
What do you think about this situation? Share your thoughts with us in the comments below.
Stay tuned to Brandsynario for more news and updates.