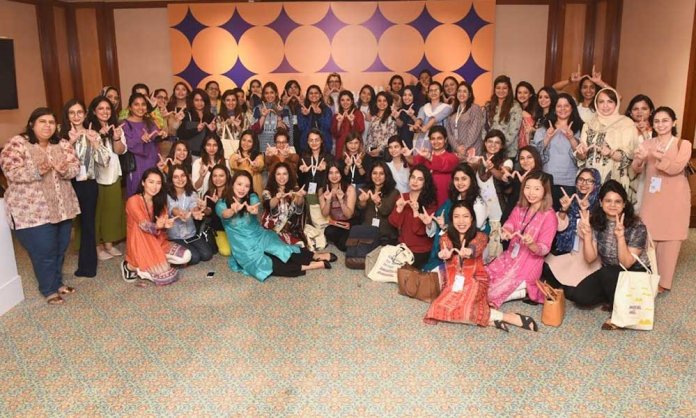 Women Will – an initiative by Google took place in Karachi on Friday 5th July. The one day workshop was conducted by the tech giant addressing basic issues women face in their careers so that they can emerge as leaders for others.
The highlight of the day was the leadership panel which was moderated by Sarah Liu, the brains behind The Dream Collective.
Women Will Workshop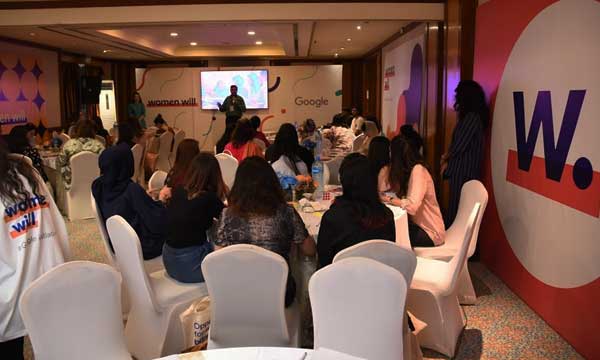 The Women Will workshop was attended by 70 women who are a major part of the industry. These women were nominated by their workplaces to attend the workshop.
The goal was to walk away with a better understanding of how to tackle issues of gender disparity, how to address and overcome barriers and success, and how to gain confidence for a progressive career.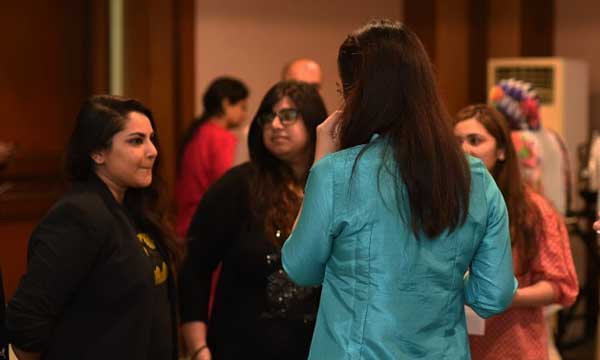 Luckily, we also got to be a part of it
Sarah kicked-off the workshop addressing the fact that women face two types of barriers when they are working, systematic barriers and personal barriers. One of the very common problems women face is pay gap.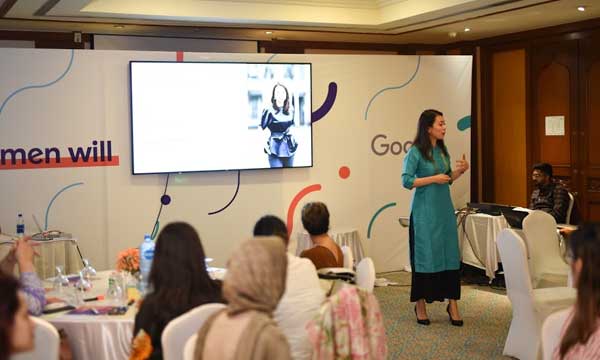 Gender Pay Gap
According to an official report, only 23% of women in media, advertising, and other creative fields think their pay is equal to their male counterparts. Whereas only 12% of men in the media, advertising, and creative industry think their pays are not equal to their female peers.

During the workshop, many women present shared that it is true and that the pay gap does exist. This is not just in Pakistan, but a global problem. Men are paid more to do the equal amount of work a female is required to do.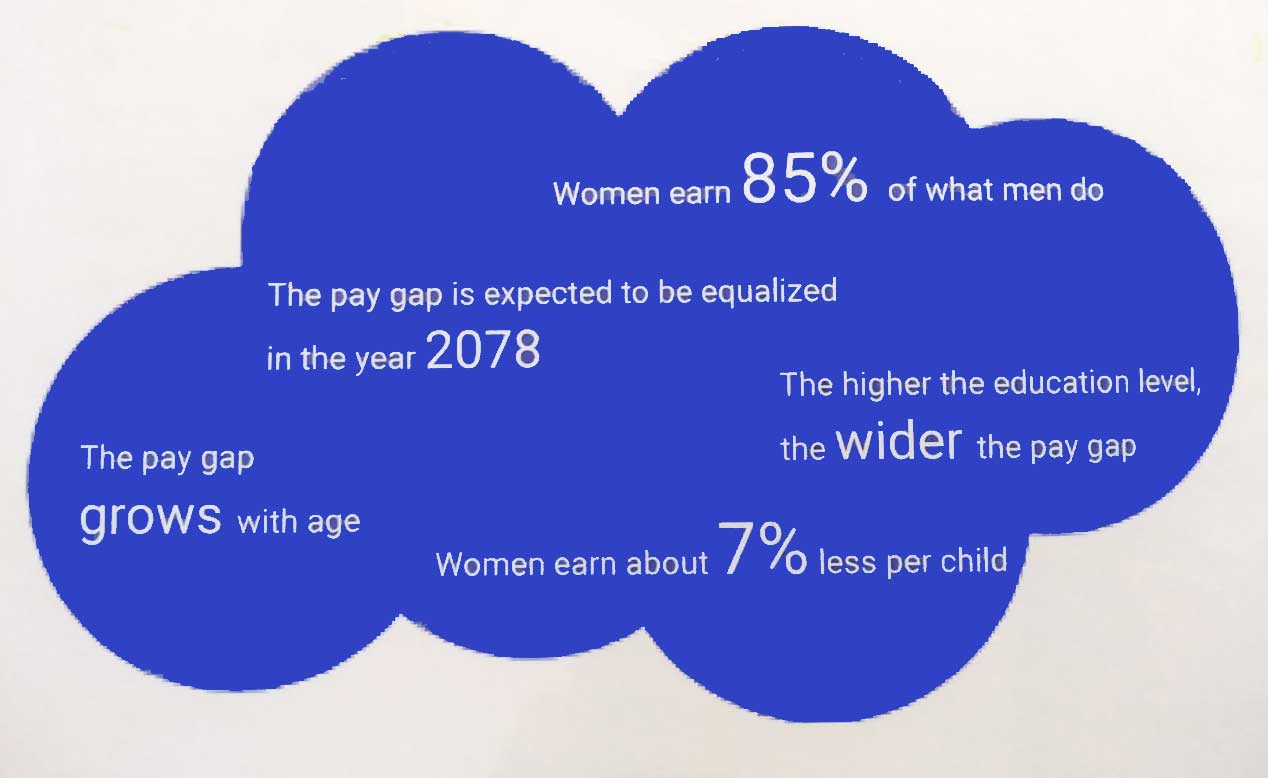 According to statistics, women earn 85% of what their male counterparts are taking home. At this rate, the gender pay gap is expected to be equalized by 2078! More surprisingly, the pay gap was learned to only grow with age.
It was a refreshing experience having to get together with professionals, getting to know various perspectives that exist within the workplace.

being able to suggest ways that could go a long way in improving work conditions that would encourage more women to continue working rather than abandoning work life to focus on their homes. -Mehak Zehra, Editorial Assistant, Synergyzer
Unbias Hierarchy
Another very surprising fact that popped up during the Women Will leadership program was that women make up 53% of entry-level employees in digital agencies. However, only 19% of them make it to C-level executives. Iceland, on the other hand, has the highest proportions with 45% women on boards!
However, these stats are starting to change gradually as women have started earning more than their spouses with freelancing opportunities and home-based businesses. More women than men are enrolled in post-secondary institutes in the US, UK, and EU.
Moreover, the majority of the top 10 professions are expected to be dominated by women by 2020, plus male participation in workforces have declined over time. In the US, 51% of managerial and professional jobs are taken up by women.
*These figures are not across socioeconomic levels
The Role of Unconcious Biases
Without realizing it, the role of unconcious bias plays a vital role for women, especially those in the professional world. The decisions we make highly influence the lives of others, such as if there was a discussion of a newly opened position, we usually hear other people say, "he needs to be able to do this, and he has to be responsible as well, and he needs to be mature too." However, that 'he' can be a 'she'! Thus, we need to start changing the small things in order to make a larger impact and set an example of equal mindset.
If You Have Done It, Own It!
Most women are very shy when it comes to stepping up, be it an important contribution they had made and it went unnoticed or an accomplishment they achieved.
Women Will shared the very important tool of owning who you are and what accomplishments you have made. Sarah shared that women hesitate when it comes to asking for appraisals, they always ask themselves how much do they deserve.
On the other hand, men process differently. They demand an 'x' amount very confidently while keeping in mind they need a certain amount to give at home and ask for what they know they deserve.
There are 4 important tips to overcome self-doubt and help women to stand up for themselves. They are:
Own your success, don't attribute it to external factors
Stop comparing yourself to others
Do not give in to fear, go after what you want
Focus on your value, not everyone is perfect
The most important thing I've learnt from this workshop is the power of silence. According to Sarah the power of silence is the most effective during negotiations.

I have tried and tested this technique and truly believe that it works like magic especially when you want to draw attention to an important point in the discussion. -Sumayyah Aidrus, Creative Group Head, Synergy Advertising
After an amazing first half of the workshop, the young women leaders made their way to a delicious 4-course lunch as an intriguing panel awaited them!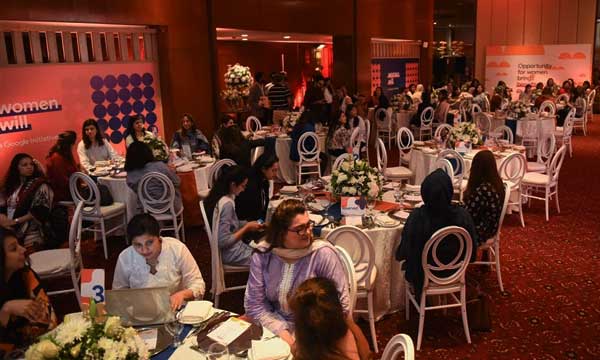 The Experienced Panel & Their Journey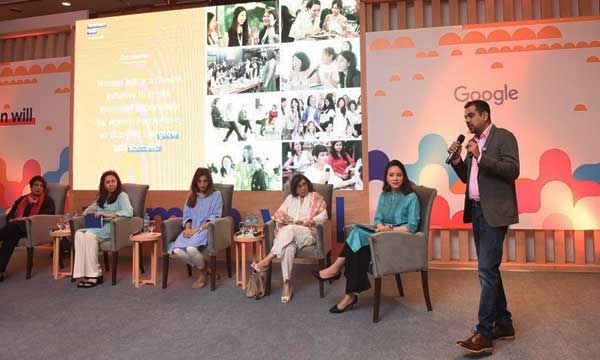 The panel consisted of top female leaders in Pakistan representing different industries who shared their stories and background with the audience.
The panel comprised President and CEO of UBL, Sima Kamil -Chairperson and CEO Unilever – Shazia Syed, President of HUM Network Limited – Sultana Siddiqui, and lastly, CEO and Country Head (Pakistan) Acumen – Dr. Ayesha Khan along with Farhan Qureshi who is Managing South Asian Frontier Markets at Google.
The conversation started on a fun note. Everyone shared a secret about themselves that no one else knows. Sarah started it off by saying that she was an eating competition champion with a record of eating 76 sushi pieces.
Farhan continued by saying that he is a cook and enjoys his kitchen time during the weekends. Sima Kamil continued to share that she has been a banker for a whopping 35 years whereas she never wanted to get into this profession as she always wanted to be a writer.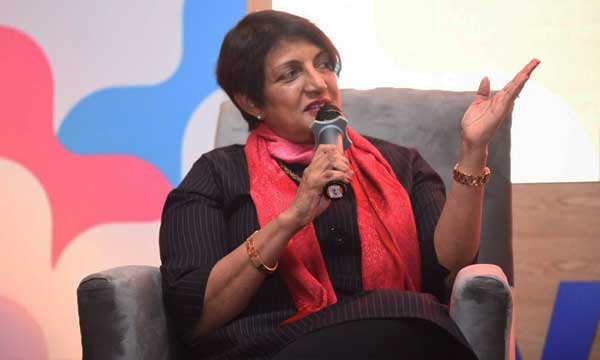 Shazia Syed also shared that despite speaking up about gender equality and empowering women, at home when she asks her son not to go out at night, he responds by saying "I'm not a girl." She added that she feels like she needs to work on changing this concept at home.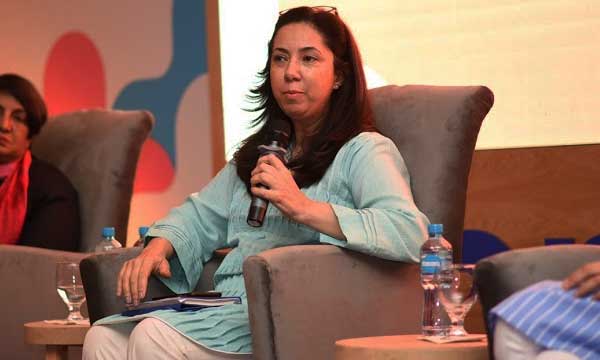 Dr. Khan is passionate about running and has trained for marathons and loves this exercise.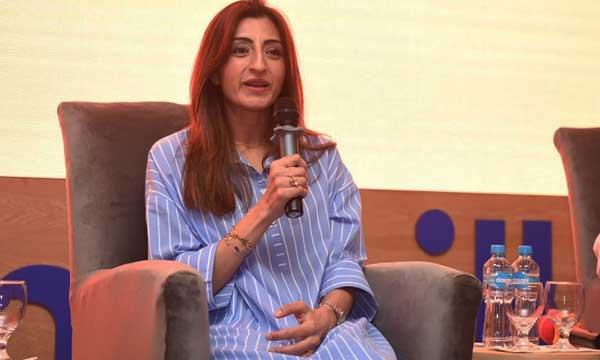 Last but not least, Sultana Siddiqui shared her interest is to sit and talk in such environments.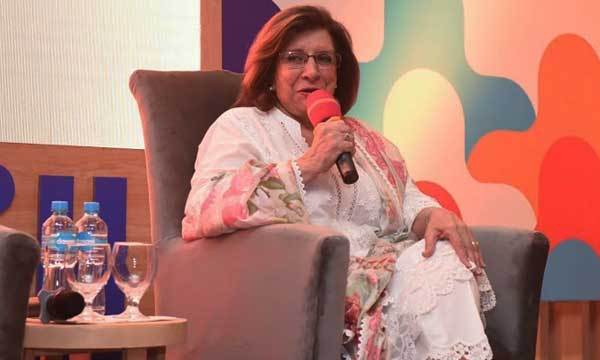 Continuing the conversation, Sarah asked these leaders how they overcome conscious biases and unconscious biases. Shazia started by sharing that Unilever's philosophy in 'un-stereotyping'.
Dr. Khan added that women at times are unwilling to hire other women because they have a misconception that their employees will not be as dedicated and committed once they are married or have children.
Farhan shared that for him and his company, the first step is to recognize the problem and then stopping and thinking about it helps tackle these situations. For leaders, it's their responsibility to act upon such things because it sets an example for others.
Kamil shared that one should start from their own selves. She shared an incident as well:
I was on a flight to Quetta, and then pilot came online, it was a woman. And even I, I have to say, though I am gulity about it, for a few seconds i felt quite nervous.

The other day when i was coming back from london, on a huge plane, and the pilot was again a woman, and i did not feel nervous but i felt quite proud of it.
She continued to say the change in behavior will speak for itself. While Siddiqui also stated that women can and should overcome these situations. Furthermore, the women shared that they have taken and implemented in order to provide women with the opportunity to excel.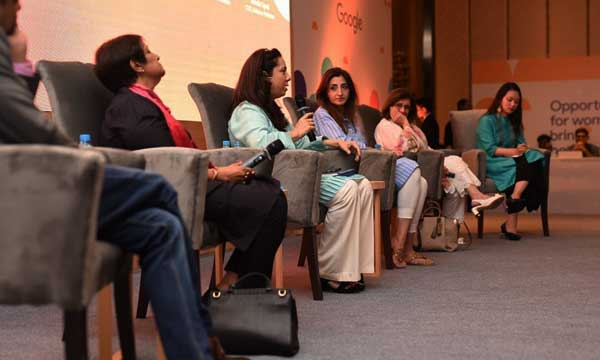 Sima pointed out that women come across a number of problems, especially the part where they are always brought down, and not considered as equals whereas women are trendsetters and have the capability to do more if given the role men get.
Women in Pakistan rarely get the opportunity to talk about the problems they face in the professional environment. We haven't really made much progress towards making safer work places for women because the conversations around the issue are usually superficial.

It is great to see an organisation like Google finally showing the intent to go deeper into this multidimensional issue, and is building a community that can now turn words into actions.

The event was a great first step towards the cause and gave me a great sense of security and empowerment. – Sidra Salman, Creative Director at Synite Digital
Qureshi shared that having women in the pitch room has turned tables for organizations. With meaningful conversations and diverse ideas, a company actually performs better when more women are involved in active roles.
Siddiqui shared that their HR requires 30% of employees to be women. The reason being is that women are more focused, clear-headed and are hard workers. To this, Shazia Syed added that while the criteria for men in entry-level jobs is around the age of 25, the criteria for women is 35 because they start their professional careers late due to many factors and companies like Unilever understand that. Furthermore, facilities like daycares have been provided to working mothers as well and flexible timings too.
After the end of the engaging panel, the attendees carried on with the Women Will workshop.
Sarah Liu Shares Her Views about Pakistani Women as Future Leaders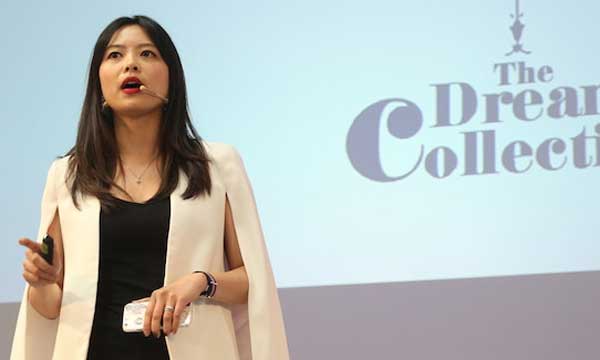 Q. What brought Women Will to Pakistan?
A. There are so many reasons behind hosting Women Will in Pakistan. I think that this topic is really close to my heart. Personally, I believe that when women are empowered, the impact they have is phenominal even socially and economically.
Unless we activate 50% of the population, making sure that they are politically and economically powered to their full potential, our country and our world will simply not be where it can be. So it is a personal issue as well as a worldly one.
Q2. How important do you think it is for women to create opportunities for other women?
A. 100%, I think both men and women need to create more opportunities for women, and more deliberately. There is the commercial benefit of having women, research backs the fact that women are more focused, more productive, and can provide better results when hired by companies.
Q3. Now that you have a better idea about workplaces in Pakistan, what 3 things do you think should be implemented or improved in workplaces for women?
A. The number one is flexibility is a must-have, this is how great talent in the new world actually works, it's given and a benefit.
The second thing would be recognizing the value of emerging female talent who are young women leaders. I am absolutely blown away by the talent of the 70 women in the room today. So we need to harvest that.
The third thing would be fueling the collective. I think people are so hungry to have conversations. We need to give them platforms and forums to empower them.
Q4. Where do you think the women in Pakistan will be in the next 5 years?
A. I think the only way forward is up. This is not only because Pakistan is at 148 out of 149 on the Gender Equality Scale. But the reality is that with collective effort, and the passion these women have, I am very optimistic. I think Pakistan's women will absolutely go forward and dominate.
Last but not least, I leave you with this beautiful quote to summarize the importance of Women, not only in a professional environment but also in everyone's lives.
Our deepest fear is not that we are inadequate. Our deepest fear is that we are powerful beyond meassure -Marianne Williamson
Stay tuned to Brandsynario for more news and updates.