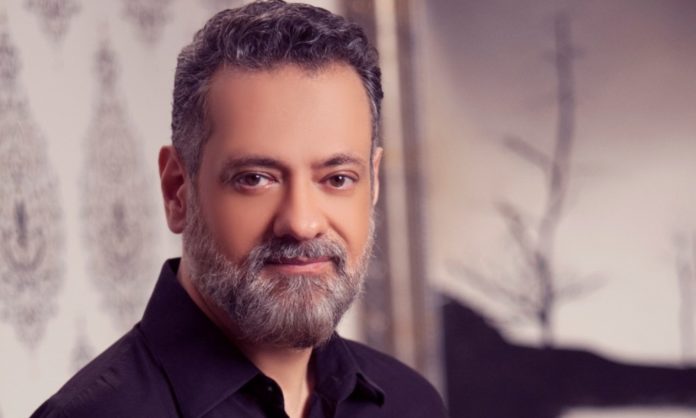 Pakistan's fashion industry in its essence has promoted the idea of evolution and innovation since its inception, proving that it is truly a space that welcomes experimentation from the myriad of iconic fashion designers that call it their abode. Amidst such names, one that has stood out as a bastion for all things ingenious with his zest for turning craft into niches of luxury is Amir Adnan. Standing mightily high with his success in the industry with the very idea of constantly evolving with time, the designer has once again taken the lead in ushering in the new era of inventive fashion — but this time with fragrances! Enter 'Hunza'and 'Karachi.'
Narrating tales of finding inspiration in the kaleidoscope of terrains and geo scapes of Pakistan, Amir Adnan has introduced two of his latest offerings of opulence and luxury with his fragrances, and for the Pakistani market, it surely opens up a whole new ballgame of designer fragrances with an indigenous flair.
Here's all that Amir Adnan has to say about his latest achievement in fashion as the designer sits for a tete-a-tete with Brandsynario…
First thing's first. What made you get into the world of fragrances?
,Amir Adnan (AA): A designer is a person who creates something out of nothing.They imagine something and give reality to their imagination, they are visionaries. They look for things that will give tangible rendition to their imagination or their vision. They are called fashion designers when they create fashion, they are perfumers when they make perfumes, but the mentality is exactly the same. They can even be artists or writers, these are all very similar people. So, any of them can transition from one medium to another. Therefore, extending the same creativity or manifestation of ideas into fragrance is a very natural progression, bound to happen sooner or later. The only thing, in Pakistan or given our environment we don't have too many resources at our disposal and in terms of creativity, our part of the world is not very developed. We don't have this industry in a very developed state, so it is very difficult for a person like myself to say that I want to develop a perfume and it happens right away because the infrastructure for that industry does not exist.
Now that Pakistan is progressing in terms of developing a greater retail market and the number of customers are increasing, hence, the perfume industry becomes more viable. People are now converting from looking at just importing stuff to developing things within the country and preferring it too. In other words, we have started loving ourselves more than loving others. A part of this has also to do with the government who is trying to block imports or adding higher duty which is an excellent idea because that's the only method to shift the mentality from zenocentracism to ethnocentrism because now people are being forced to lean inwards and develop products locally.
Us designers travel a lot. Last year, my wife and I were on vacation in Hunza. I was going on a jet ski through Attabad Lake. I was very inspired by the colour of the lake and the mountains, the fresh air that was hitting me. The adrenaline boost that I experienced while going through the crystal clear waters of Attabad Lake thinking about the history of the lake and how something so beautiful exists – and we never looked at it. I have traveled to other places such as Switzerland and have had similar experiences in the past but I never imagined that such beauty exists within our own land and is so accessible. That is what inspired me, and while I was going through it all the feelings of that day stayed with me. And I wished I could capture it and share it with other people around me, as it is not possible for everyone to experience this. This is why it got translated into a perfume. That is the first perfume that I launched, called Hunza. The colour of the fluid inside the bottle is aqua, similar to the waters of Attabad Lake and if you smell it, it has the same freshness. It speaks about being bold and adventurous and evokes adrenaline in you. It is a little spicy, a little wild and has notes of a fresh green flavour.
The latest fragrance is Karachi. Tell us a little bit about that?
AA: After the launch and success of Hunza, as people related to the vision and imagery portrayed, the second perfume that we launched was Karachi. Karachi is basically all about the city of lights, success, power, luxury and whatever Karachi brings to one person while living there. These are the feelings that I face while I am in Karachi. Compared to Hunza, when I come to Karachi, there is a drastic difference between the two. Both equally beautiful and fantastic, but very different. Hunza is all about wilderness, adventure. Whereas, Karachi is very pampering and takes you on a path of luxury. It's powerful, professional and cosmopolitan, giving it a completely different feel. I see Karachi more as a city of lights and a city of the night. Hunza is more of something that I do during the day. I need sunlight to enjoy Hunza and I need the sunset and midnight to enjoy Karachi. The city wakes up at night, which is what I wanted to capture in Karachi, and that is exactly what we did. The notes that we used include ambergris, which gives a very heavy and musky smell which makes up the masculine smell of it. As a man who has always lived in Karachi, I associate it with a very masculine feel, which includes power, nightlife, highrise buildings, which is what we do not get anywhere else in Pakistan. Karachi has its own feel filled up with man-made beauty while Hunza has natural beauty, but they are both equally captivating.
Do  you have plans to launch any more fragrances in the future?
AA: Currently, we have launched two fragrances only. But, we do plan to launch multiple. The fragrances have been selected and we plan to launch one after the other.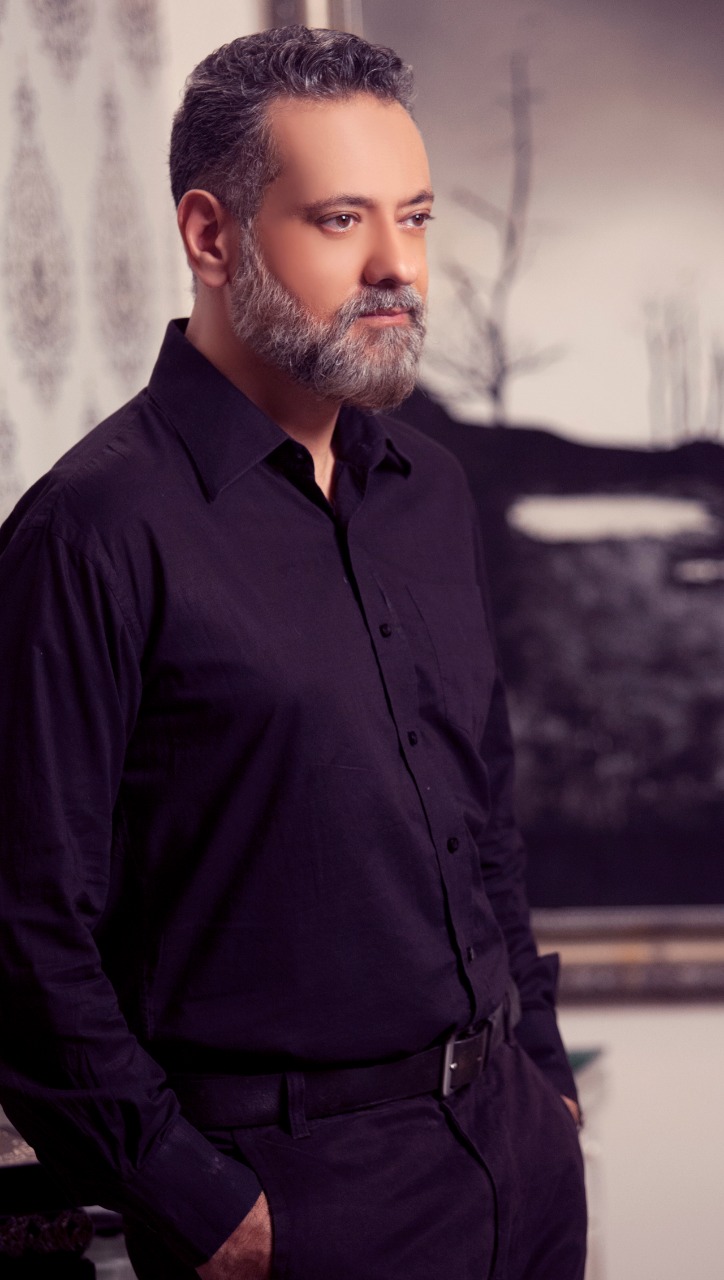 Are the scent ranges going to be as contrasting as these two?
AA: Very much so, every single scent that we plan to launch will be totally different from each other. They would evoke different sensibilities in a man's mind. The common theme is that they would all be masculine and very personal to me. Whatever I make and launch is reflecting a personal part of myself. I feel that every human is multi-faceted. Whatever you see is one facet of my personality and what I like. It's not something that I have picked up and decided that this is what I want to do, there is a whole ethos and story behind it. For example, with Karachi, the whole presentation is black and twilight based and the scent is very strong. I wanted to depict the feeling of coming home to Karachi with a visual of lights in the night that give off a similar feel to that of fireflies in some other place such as Thailand. Similarly, I can relate Karachi to a well lit sky and similar feelings of that nature.
Do you believe that each fragrance is a part of your personality?
AA: Yes. They represent the different moods that I go through. A person goes through different moods and each fragrance is based on a mood whether it's time separated or according to a situation
What else do you think is there that you feel separates your fragrances and you from the other brands?
AA: I don't know what the other brands are doing and haven't really looked into them. This is my inherent style of work. I am a very introspective person and look into myself for inspiration. I take my inspiration from my travels and not from other brands necessarily. If I have to make a perfume, I would not look at other perfumes or their bottles. I would look at nature, buildings and places that I travel to. The same thing applies to clothing. I have never looked at what other brands produce and focus on what I want to wear or what I would want to wear when I was young or what I would wear when I encounter certain situations. Everything that I wear that's in my store, I make it for myself thinking would I wear it? I would not make it if I would not wear it myself. I am a very sober and conservative person, which reflects in my clothing. It is very minimalistic, because that's just who I am. I like change, but not in everything.
There is a certain part of me that likes to remain the same over a period of time, which is the classic part of me. I don't like changing myself and jumping from one side of my personality to another. But then I am able to enjoy the minute differences. With my clothes also, you would have to look into a lot of detail to realise what sets it apart from the others.
I had a Japanese customer come into my store in Islamabad, and said that I heard about you in Japan and wanted to see your brand but everything looks identical? To which I said, if you ask me every kimono looks the same. But you know that every kimono is different and I know that every kurta is different. Then I proceeded to show him various differences in each design and said that you need a trained eye to appreciate how each design is different. If you haven't had a cravat, then you wouldn't know about the different types of cravats. You would have to have a certain amount of sensibility about a field to appreciate the minor differences which sets you apart from the others. The same goes for different types of perfumes and arts, but one needs to have the eyes to decipher it and it cannot be told. As the audience is exposed to what you're doing and as they understand each layer, their ability to set you apart from the rest becomes more prominent. For example, a cup of tea that is brewed is different from a one that is made with a teabag. Similarly, tea leaves develop differently in different types of areas, situations and amount of sunlight they are exposed to, and this impacts its flavor, but it is not noticeable to someone who is not a tea drinker. For them, all tea is tea.
What sort of events and scenarios do you see people utilizing your range of fragrances at the most? 
AA: Talking about Karachi, where would I wear it? I would wear it at night when I am going out to have dinner. I would wear it to work, when I am trying to be powerful. When I wear Karachi walking through a corridor, the impression that I am leaving on others is one of power, sophistication and a person who is in control. When I am going out, meeting people, I put in on I exude luxury and I show that I have the ability to discern the right fragrance that sets me apart from the rest. I am trying to communicate that I am successful, I am at grip with myself and am in control. If you control yourself, you already communicate to others that you control everything. I am a person who controls his temper, communication and words I use. How composed are you? That is where I would wear Karachi.
On the other hand, I would wear Hunza when I feel adventurous or in the daytime, in a situation like a beach party. I am trying to communicate to others that I am adventurous, open to risk and want to mix around and do things that I have never done before. It's very light, fresh and inviting as opposed to Karachi which shows that I am a composed person and is a no-nonsense type of scent.
With that the interview came to an end. As we look forward to more fragrances and more clothing lines from Pakistan's best loved clothing brand, we leave Amir Adnan contemplating his new perfume bottle, the inspiration that will drive its essence and the memories of Hunza and Karachi that are now bottled for forever and for everyone to experience. And that is the magic of the House of Amir Adnan.