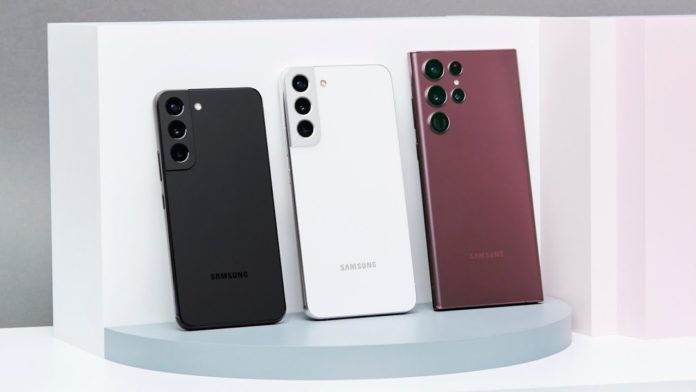 The debut of the Galaxy S23 is undoubtedly approaching, and as is always the case before large Unpacked events, leaks are starting to surface more frequently the closer we get to the actual release. Recently, a few official GIF-format teaser videos have surfaced. They don't specifically mention the Galaxy S23 series, but they do confirm a triple-camera arrangement (at least for the Galaxy S23 and S23+) and give us an idea of what Samsung will be concentrating on for the flagships of 2023.
The teaser
The catchphrases and keywords used in the teaser videos are "Mode for moonlight," Even in little light, capture the night. "Awesome night photographs are on the way," "Megapixels that will leave you speechless," A "wow-worthy resolution" will shortly be delivered.
Taking mobile photography to the next level
These two little promotional videos are probably only two of many. Similar teasers may also highlight various Galaxy S23 series features, such as performance, design, and so on.
But based on these two teaser teasers, which are seen below, it appears that Samsung is investing more in mobile camera technology. For a few months now, there have been whispers regarding the Galaxy S23 series' enhanced photography capabilities, and these leaked official teasers definitely live up to those expectations.
For the Galaxy S23 series, it is reasonable to conclude that Samsung has strived to improve nighttime photography. At least based on these teasers, it looks that low-light shooting is the main focus, although it's certainly reasonable to assume that the camera experience has generally improved — regardless of the setting.
Camera strength
According to rumors, the 200MP primary camera on the Galaxy S23 Ultra is built on an improved ISOCELL HP1 sensor. Along with a 12MP ultra-wide camera, the Ultra model should also contain a 10MP telephoto camera with a 10x optical zoom and a second telephoto sensor with a 3x optical zoom. The camera resolutions on the Galaxy S23 basic and Plus variants may be comparable to those on last year's flagships.
Early February 2023 is when Samsung is expected to introduce the Galaxy S23 series. After the Unpacked reveal, there will probably be a two-week pre-order period.