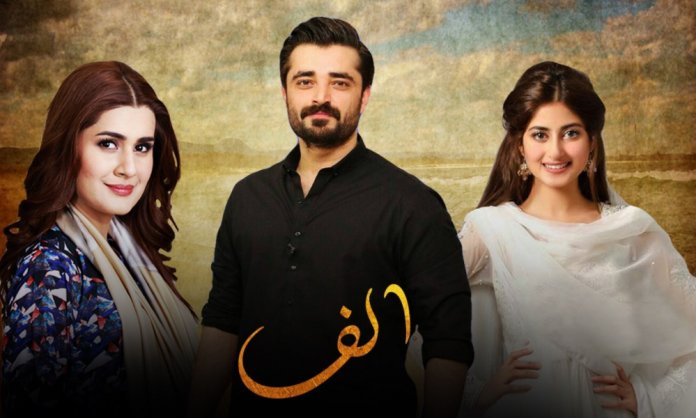 Directed by Haseeb Hassan, the drama serial Alif is running on Geo Entertainment, makes us all reflect back to our relationship with the big guy up there.
Veteran writer Umaira Ahmed has very beautifully written the play based upon the namesake novel Alif.
Since the drama has garnered so much attention and praise, we decided to list down the reasons why you should watch Alif.
Have a look:
1. The cast and OST
Alif has an absolutely incredible cast who have wowed us by their performances. Besides Hamza Ali Abbasi, Kubra Khan and Sajal Aly, we've seen Ahsan Khan, Yashma Gill and Hina Ashfaq as well.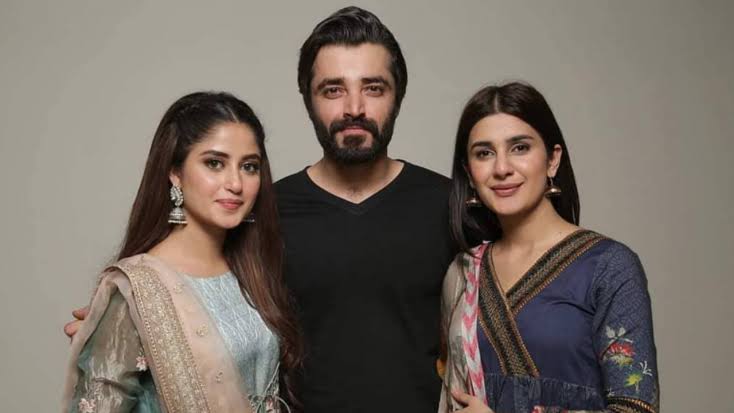 Playing the young Momin, Iqra ul Hasan's adorable son Pehlaj has the audience hooked to the screens because of his performance.
Secondary, the show has an amazing OST that is currently on everyone's playlist and has the lyrics to give you goosebumps. Voiced by Momina Mustehsan and Shuja Haider – Alif's OST is plain magic.
2. Character development
Hamza Ali Abbasi has landed on his feet with Qalb-e-Momin, a role which some believe reflects some aspects of Abbasi's own spiritual journey.
Putting public rumor aside, Abbasi has effectively given rise to the full force of his charisma and talent to this role, giving us a fine portrait of unhappiness in the full glare of accomplishment.
Even when he denies any connection, we can see it is not Momin the film director but the vulnerable little boy Qalb-e-Momin speaking about his mother.
On the other hand, we witness Momina who's a struggling actress and looking to land on a role that would turn the tide for her.
Caring and generous, constantly evaluating, struggling inwardly and outwardly, we can all identify with Momina. Like any classic heroine, she undergoes from the splints and arrows of terrible fortune.
Kubra Khan as Husn-e-Jahan is completely flawless, bringing on all the pathos and elegance expected for a person remembered and adored by so many people in the story.
Saleem Mairaj as Sultan is the relationship between Momin and Momina and plays his role of driven fan and makeup artist with exquisite element and genuineness.
3. Conversations between Momin and his grandfather
Sentences like "everyone's journey towards Allah is different." or when dada inquired frm Qalb-e-Momin stating"kya tum Khush Ho?" There was a something that struck a chord.
Are we all really happy? Or are we aware that every journey is different than us? All these questions really make you think harder about your connection with Lord.
4. Meaningful dialogues
The dialogues in the drama Alif force you to think twice about your life on earth and whether you're actually doing justice to yourself.
The drama is delivering some great dialogues, a a gripping plot and amazing  visuals of Turkey. Alif might not make you more spiritual but will certainly give you a lens to look at things differently.
It has certainly opened the spiritual doors for Kubra Khan.
For more new and updates, stay tuned to Brandsynario!