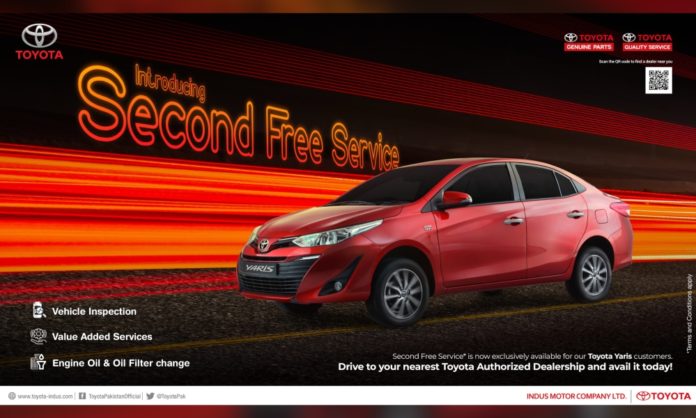 Toyota Yaris is the leading sedan in Pakistan and that does not happen without many factors working for it. Yaris's comfortable drive, its features, looks, and also value for money, all make it an excellent investment for most Pakistanis. And now, there is another reason for Yaris owners and thinking-to-be ones, to get their hands on this sedan because it has got an exciting limited-time offer.
Periodic Maintenance of Cars
It is crucial to get cars periodically maintained after the purchase. Periodic maintenance refers to vehicle maintenance at regular intervals to ensure smooth operation of your car. Periodic maintenance performed by Toyota Authorized Dealerships ensures high functionality, smooth operation, and authentic feel of your high-value Toyota car. Moreover, periodic maintenance increases the life of your car, as proactive measures are taken to safeguard its optimal performance. This is because, at Toyota Authorized Dealerships, cars are being maintained by expert Toyota Certified Technicians who replace spare parts with only Toyota Genuine Parts.
On the purchase of new cars, all Toyota customers get First Free Service. This is offer can be availed when your car has reached 1000 kilometers or within 45 days of vehicle delivery (whichever comes first).
Second Free Service for Yaris
To make the Yaris experience even better for its customers, Toyota has recently launched "Second Free Service" for its Yaris customers as a limited-time offer. Now, whether you have availed or missed out on First Free Service, your Yaris can also avail Second Free Service from any of Toyota's nationwide network of Authorized Dealerships. All Yaris vehicles invoiced this year, 2022, can avail Second Free Service within 6 months of vehicle delivery or till the offer last.
If you already have a Yaris, what are you waiting for? Get your car serviced for free. If you don't have a Yaris yet, again, what are you waiting for? You are now getting two services for free!
What Is Covered In Second Free Service?
Now, you might be wondering what is covered in this service. Second Free Service includes free labor for vehicle maintenance at Toyota Authorized Dealership by an expert Toyota Certified Technician.
Particularly, Second Free Service includes free-of-charge labor for engine oil and oil filter change with complete vehicle inspection which ensures comfortable rides and peace of mind. Vehicle inspection is an important part of car care that helps you take proactive actions to ensure safe rides for you and your loved ones. Toyota is offering free labor/service to Yaris customers and any parts, consumables, or additional services utilized during Second Free Service are charged separately.
This offer is a limited-time promotion and all Yaris vehicles invoiced this year (2022) are eligible to avail it. So don't wait, head to your nearest Toyota Authorized Dealership and avail Second Free Service, today!
Stay tuned to Brandsynario for the latest news and updates.