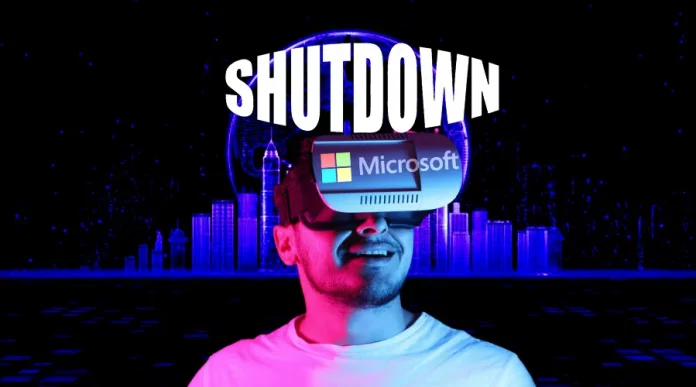 Microsoft is scaling back its plans for the metaverse. The business stated it will shut down AltspaceVR, the social virtual reality platform it bought in 2017, on March 10th, 2023, in a blog post seen by VentureBeat (via The Verge).
Is Microsoft Diversifying?
Microsoft explained that it made the choice in order to concentrate on Mesh, the mixed reality platform it first unveiled in 2021 and subsequently stated would be integrated into Teams.
Microsoft expressed excitement for future developments, including the introduction of Microsoft Mesh, a new platform for connectivity and collaboration that will first enable offices worldwide. The business is concentrating its VR efforts on work-related experiences in the near future, learning from and working with its early clients and partners while doing so, and making sure to create a foundation that supports security, trust, and compliance. Eventually, with the intention of expanding to consumer experiences as well.
Does this mean it will be laying off workers?
After Microsoft announced it will fire 10,000 workers until the end of March, news of the closure broke. Windows Central reports that as part of the restructure, Microsoft intends to eliminate the whole AltspaceVR team.
According to Bloomberg, the business also cut the size of its HoloLens team's workforce. The division has had several changes in the previous year, including the resignation of the division's former chief Alex Kipman, who departed Microsoft in June following allegations of sexual misconduct, and the suspension of a contract with the US military. Microsoft apparently gave up on its ambitions for a new HoloLens gadget in 2022 as well.
Stay tuned to Brandsynario for the latest news and updates.