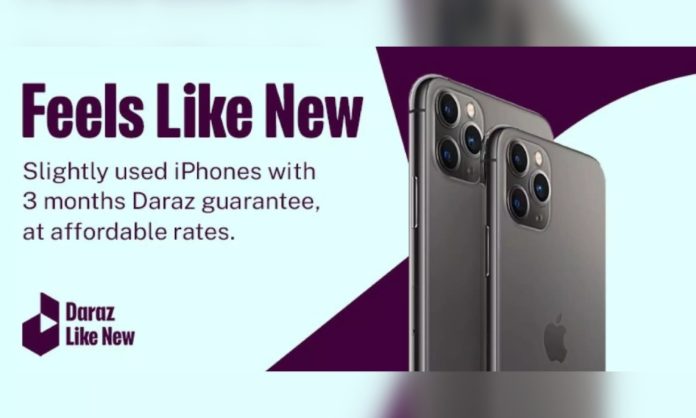 With the rapid growth of e-commerce, shopping has become convenient, fun, and trustworthy. Especially since Daraz has become the first choice for online shopping, people from all age groups rely on the platform for a reliable shopping experience. The forum has also become a credible source for top-quality slightly used certified iPhones.
For all those, who believe that buying an iPhone is a hectic process that needs rigorous checks and balances, Daraz has come up with a solution that takes care of all such hassles.
With the help of their new addition, 'Daraz Like New', everyone can get their hands on a PTA-approved, certified, slightly used Grade A quality iPhones with three-months Daraz guarantee. The rates, too, are exceptionally affordable. More than anyone could think or ask for.
Why 'Daraz Like New' is different
Unlike other entities that sell slightly used iPhones without any authorized procedure, Daraz Like New makes sure that the device passes 60+ quality checkpoints before appearing on your screen for purchase. These quality tests are conducted by a team of well-trained in-house quality assurance teams.
Each test is prepared to eliminate any possibility of glitches, and all devices come as factory restored. Every iPhone device is tested using the international standard grading software, reiterating Daraz's commitment to ensuring the highest standards of quality assurance.
Most importantly, a customized test for camera and performance is carried out as these are some of the stand-out features of an iPhone. All products come with OEM components, ensuring peak performance of at least 80% battery health, grading report, Daraz guarantee card, and Daraz logo pin. Each iPhone is made available at affordable rates with no signs of wear and tear.
In case of any claims or complaints, customers can scan the QR code embedded on the guarantee card, and the customer service team will walk you through the process.