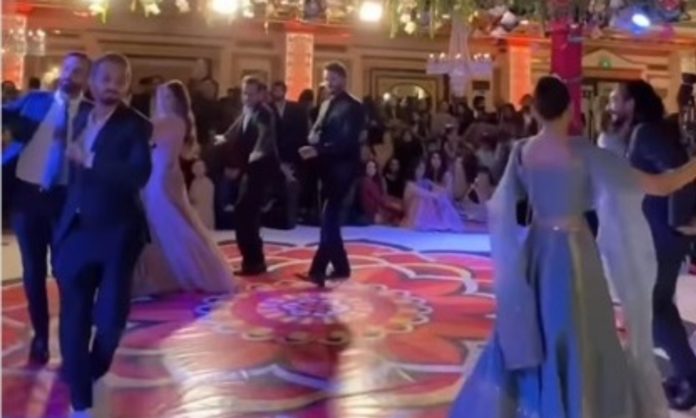 Uzair Jaswal's performance at his brother's wedding beside Osman Khalid Butt and Ahmed Ali Akbar at his brother's Mehendi ceremony has been the talk of the town. But Sana Javed and Umair Jaswal didn't make it to the highlights, making everyone wonder why.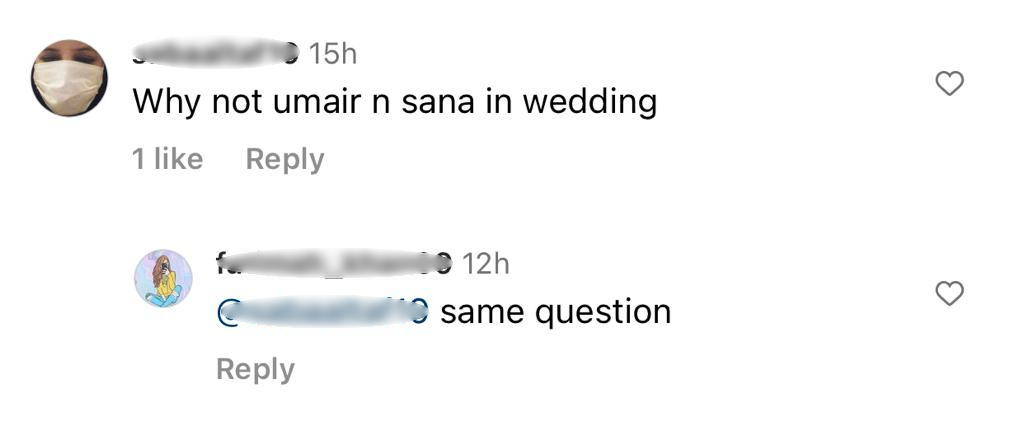 This absence is particularly surprising given Umair Jaswal's reputation for delivering electrifying performances on stage.
It is also pertinent to mention that Sana Javed and Osman Khalid Butt, who took limelight with his infectious energy and impeccably timed dance moves at Shahzaib and Khadija's wedding, have previously graced the screen together in drama serial Kala Doriya.


Amidst a handful of captivating performances, some of which were impromptu, Sana Javed and Umair Jaswal's absence was a conspicuous mystery.
Sana Javed and Umair Jaswal had been a picture of strength and unity since they exchanged vows on the 19th of October in 2021. However, the recent wedding of Jaswal's youngest brother appears to paint a different picture.
Speculations and comments have swirled in the wake of their absence, with some even suggesting that the couple may have separated.

Sana Javed recently took to Instagram to announce her upcoming drama serial with Ahsan Khan amid the family wedding but there was a conspicuous absence of any updates or glimpses from the wedding itself.
The Sukoon star also treated fans to a melodious OST featuring the voices of Hassan, Rosahaan, and Shae Gill just yesterday, leaving followers intrigued by her professional pursuits amid the backdrop of family events.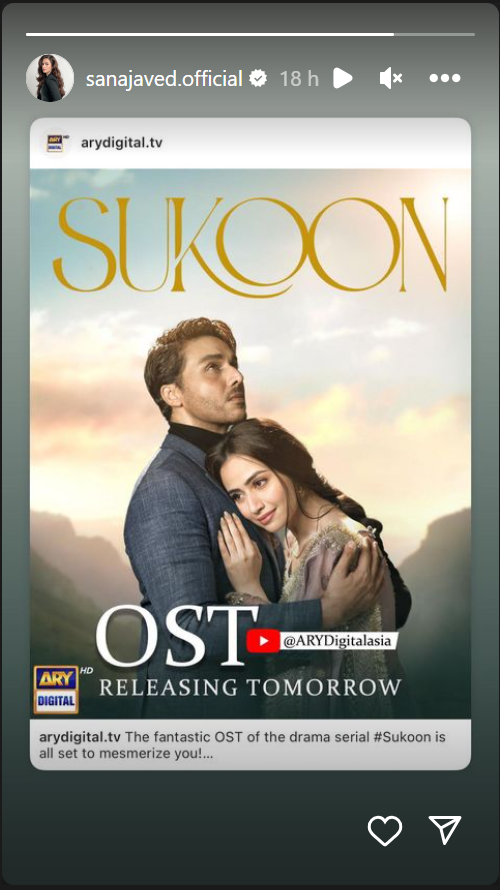 So, where do you think were Umair and Sana?
Stay tuned to Brandsynario for the latest news and udpates.