Ever since Facebook has acquired WhatsApp, there has been a lot of innovation and new features introduced on the platform to make it more convenient and user-friendly for its users.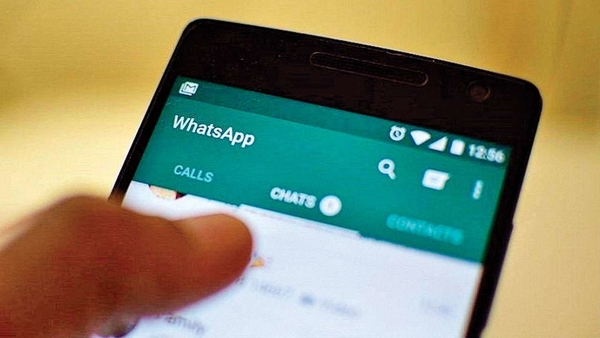 After letting people delete their messages from individual and group chats, adding stories feature, app-lock etc, Facebook has been very bold in introducing new features on Whatsapp. They had also rolled out audio calls, video calls which reduced distance among people and made international communication easy, that too for free of cost!
How Will The New Feature Help Whatsapp Users?
Now, as of today, WhatsApp has revealed a new feature that allows its users to change the wallpapers of their chats individually. This will help the users in identifying conversations and might prevent them from mistakenly sending a wrong message to a wrong chat-window since the conversations will look visually different on the whole from one another.
In the range of the latest features rolled out today, there is also an upgraded search option to assist the users in searching for the right sticker to send on their chats.
The latest wallpaper feature will assist the users in making their chats look visually distinguished from each other and will help them in differentiating amongst their conversations.
How To Set Individual Wallpapers To Each Chat:
In order to access this feature on Android or IOS, you'll have to update your Whatsapp to the latest version and then follow the steps listed below.
• Open the chat for which you intend to change the wallpaper
• Tap onto the contact's name and access their contact details
• There will be an option titled, "Wallpaper and Sound"
• You will now be able to choose your desired wallpaper from the list of wallpapers offered by Whatsapp.
Note: you can also select an old stock wallpaper by tapping on "Wallpaper Archive".
• In order to select a custom photo from your photo gallery, there is an option listed for that too
• After choosing the wallpaper from your phone's gallery, Whatsapp will ask you to set the placement and brightness of your wallpaper. Select your desired & most suitable settings and your wallpaper for that specific chat will be uploaded
It is important to note that this procedure is only applicable on individual chats. However, for group chats, you can only change the wallpaper if you are an admin of that group.
Previously, many users sent their messages to the wrong chat window, resulting in the ugly "this message was deleted" alert for everyone in the group chat to see and raise skepticism. Now, at least with this move, it is expected that the user will now be more visually aware.
Facebook's acquisition of Instagram and Whatsapp has allowed it to have a user-base of up to 3.6 Billion users, making Facebook the most widely used social media platform, considering all three apps come under the same hood of Facebook.
Facebook also introduced numerous changes on Instagram after acquiring it, including an algorithm-driven newsfeed replacing the chronological one, which was met with skepticism by its users. Facebook has rebranded the entire aesthetic of Instagram and stories, unending DMs, and hiding followers' activities.
Whatsapp has revolutionized how we communicate with one another and has become an example of what free communication looks like. With complimentary text messages, audio calls and video calls along with the ability to share files, videos and documents in real-time, it has provided immense convenience to its users, which makes it one of the widely used apps on the planet.