In a world where communication platforms are constantly evolving, WhatsApp has once again made headlines with its latest feature, WhatsApp Channels. After Telegram introduced the Channels feature to its users. WhatsApp, the renowned instant messaging giant, is now following suit, rolling out this exciting feature in 150 countries. WhatsApp Channels is set to redefine how users interact and share information on the platform.
The official announcement of WhatsApp Channels came from none other than Meta CEO Mark Zuckerberg himself, who made the revelation through his own channel. This move underscores the significance of this new feature in the realm of social media and messaging. By joining the official WhatsApp Channel, users can stay updated on the latest platform developments, ensuring they're always in the loop.
Discover, Join, and Interact
WhatsApp Channels provides users with an expansive directory, making it easy to discover and join channels of interest. The directory allows users to filter channels based on various criteria, such as the number of followers or activity level. This ensures that users can tailor their channel selection to their preferences and interests.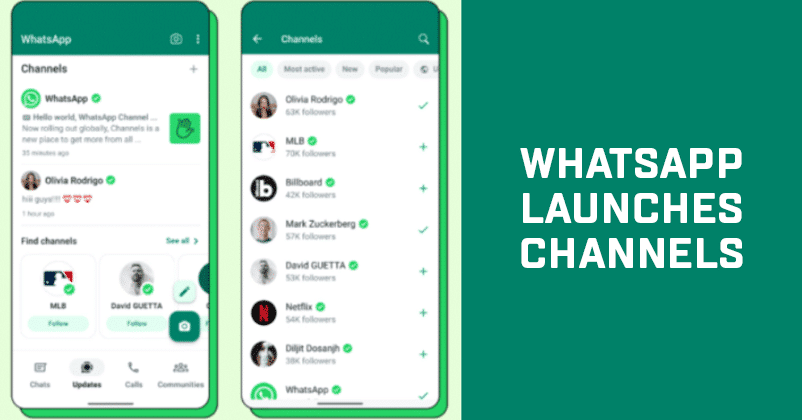 One noteworthy aspect of WhatsApp Channels is the privacy aspect. To maintain user privacy, channels can only be joined with a valid invite link, and the phone number of the channel owner remains confidential. This design choice aligns with WhatsApp's commitment to safeguarding user data and privacy.
Emojis and Message Duration
WhatsApp is also enhancing user engagement with the addition of emoji reactions. Channel members can react to messages using emojis, adding a new layer of expressiveness to conversations. While reactions from other followers remain private, the total count and types of reactions are visible to all members. Fostering a sense of community within the channel.
Messages sent through WhatsApp Channels will be available for a duration of 30 days, ensuring that important information remains accessible over time. However, it's important to note that responses to these messages are not possible. As the feature is designed primarily for broadcasting information.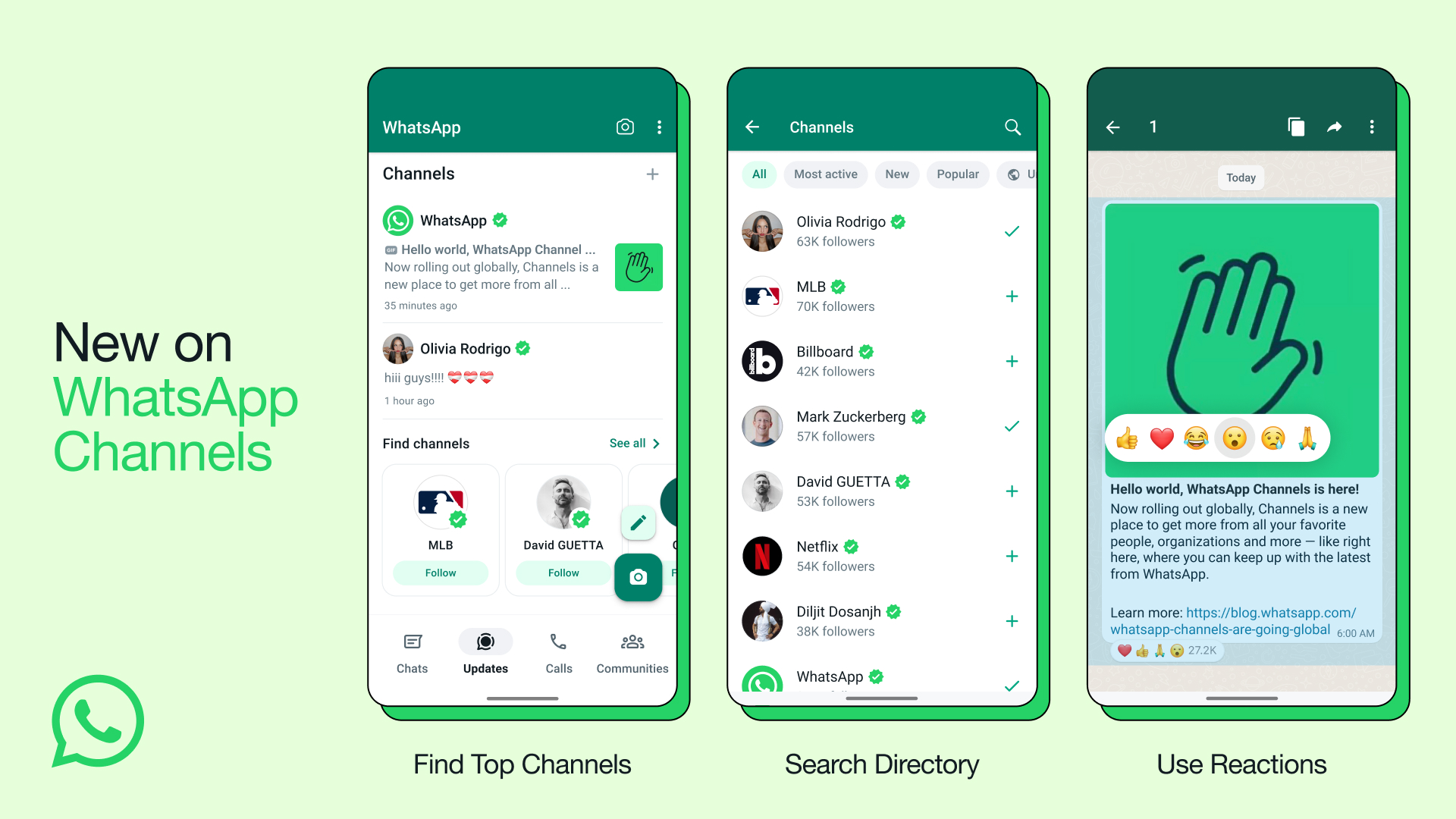 To kickstart the adoption of WhatsApp Channels, the platform has collaborated with prominent celebrities who already have channels on the platform. This strategic partnership aims to showcase the potential of this feature and encourage users to explore and join channels of their interest.
The Road Ahead
WhatsApp Channels is being rolled out gradually and will become available to users worldwide in the coming months. This measured approach ensures that the feature's launch is smooth and free of technical glitches. As more users gain access to WhatsApp Channels. The messaging landscape is poised to change, offering a new and exciting way to interact, share, and stay informed.
In an era where communication is evolving at a rapid pace, WhatsApp Channels represents another leap forward in the world of instant messaging. With its robust features, user-friendly interface, and commitment to privacy. WhatsApp is poised to maintain its status as a leading platform in the world of digital communication. The future looks promising. As users across the globe eagerly anticipate the full rollout of WhatsApp Channels.
Stay tuned to Brandsynario for the latest news and updates