Faryal Mehmood, the famous Pakistani actress and the wife of Daniyal Raheel, recently published a photo on her Instagram account where she is posing with Anoushay Abbasi. They are twinning in saree. But that's not news, the news-worthy element is the caption with the photo. It is throwing shades at Sarah Khan!
Faryal Mehmood and Anoushay Abbasi
"Me: isn't it fascinating brah, when people constantly change their eye colors in a running play?
@anoushayabbasiofficial – yeah bro, it's magical."
Along with this, she used various hashtags amongst which there was one of #raqsebismil.
So basically, it was an inside joke targeting someone specific.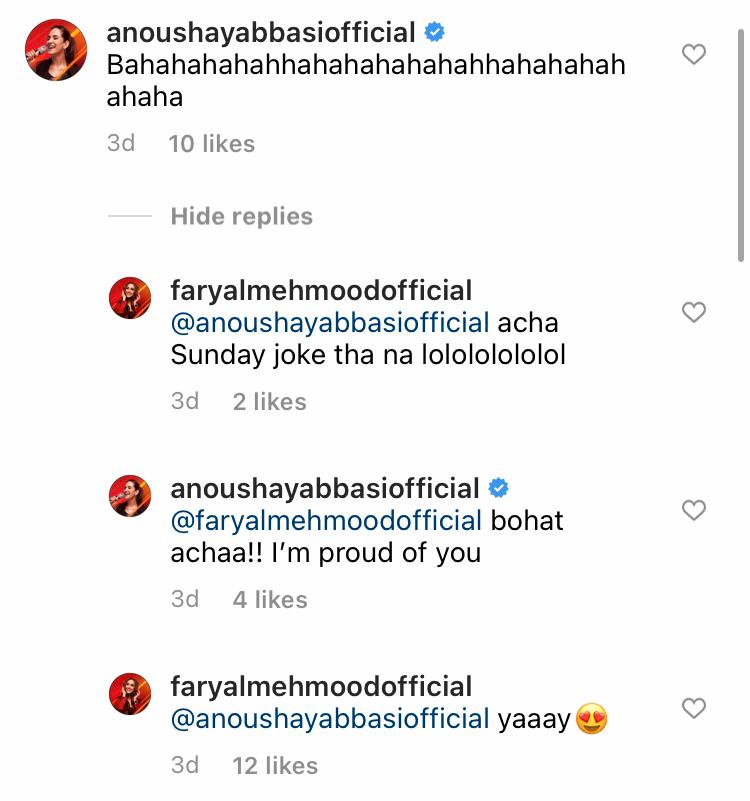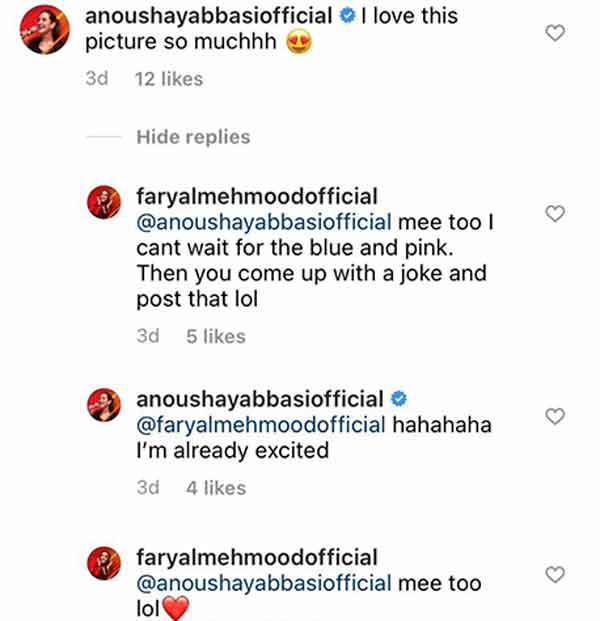 Sarah Khan Controversy
Apparently, this inside joke was not that much of a secret, and people realized that it was hinting at Sarah Khan. So what had happened was that Sarah Khan had not worn her blue lenses for a particular episode on Raqs e Bismil. As a result, well, in one episode, she is a blue-eyed girl, but in another, she is not. And then in the next one, she is back at it.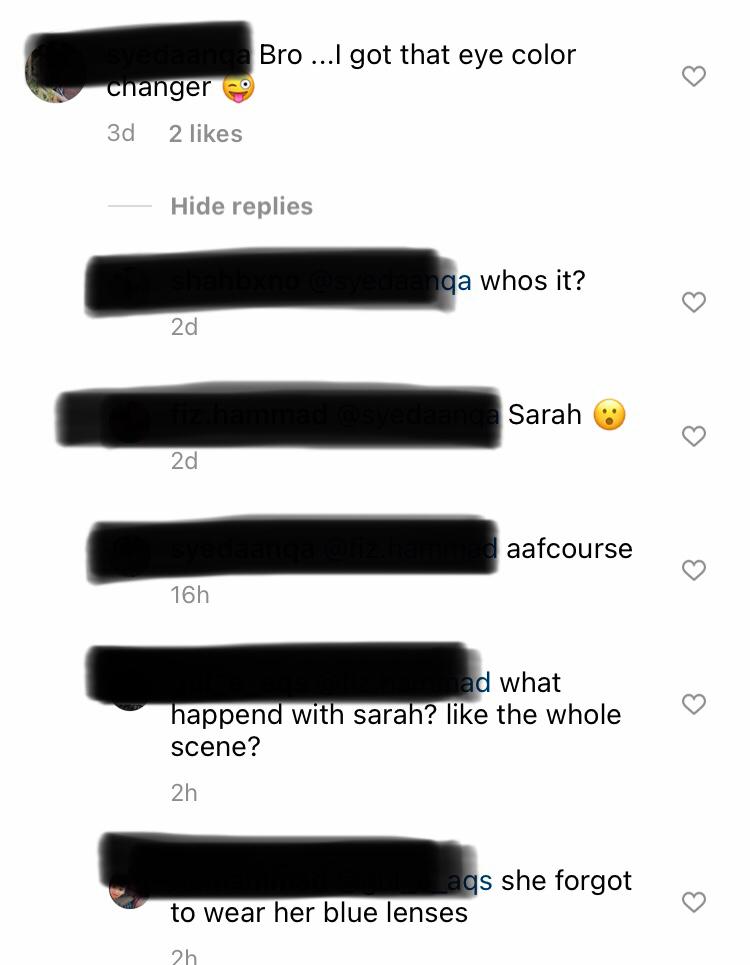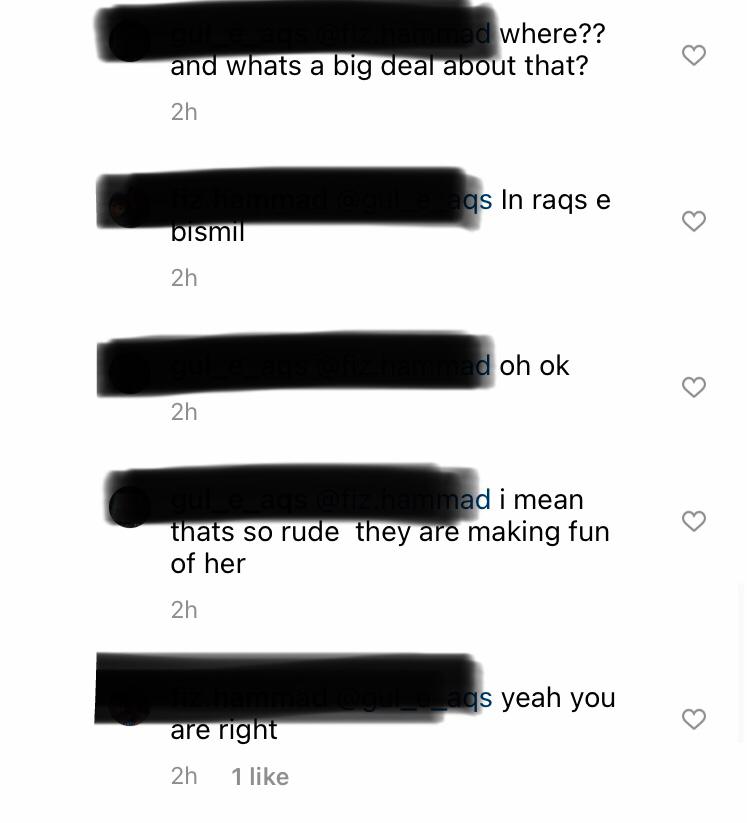 To those, who hadn't connected the dots, other people came to the rescue and explained the deal.
But here is the thing, accidents happen. Who knows what happened that led to Sarah not wearing her lens? And even if you think that you are close with the actress to make jokes about her, is it nice to take the joke to a public platform it blows out of proportion?
Stay tuned to Brandsynario for the latest news and updates!