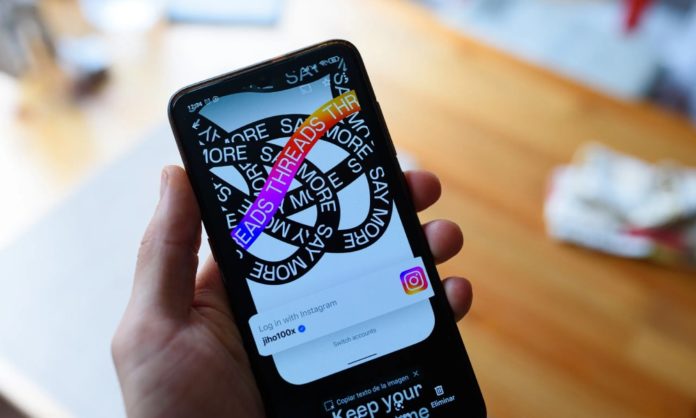 When Meta, the parent company of tech giants Facebook, Instagram, and WhatsApp, unveiled Threads, its competitor to Twitter, about six weeks ago, it was hailed as the "first real risk to [Elon] Musk's Twitter empire." For the first time since Elon Musk's takeover of Twitter in October 2022, there appeared to be a well-funded rival on the horizon. Threads made a monumental splash by quickly amassing 100 million sign-ups, earning the distinction of being the fastest downloaded app in history.
A Promising Start with a Steep Decline
However, despite its impressive initial download numbers, Threads has encountered significant challenges in retaining users. Notably, its user base in the United States has plummeted by a staggering 79 percent from its peak of 2.3 million users in early July, according to data from web analytics firm Similarweb.
The question that lingers is: what went wrong?
"I think there's a question mark over how appealing and engaging a text-based social network is in 2023," suggests social media expert Matt Navarra. Yet, the more profound challenge Threads faced was defining its purpose beyond offering refuge to disenchanted Twitter users. Navarra elaborates, "I just don't think it has an obvious role or purpose and identity in the social media ecosystem. I think a lack of identity and purpose is an issue for them."
A Rushed Release and Mediocrity
Part of this identity crisis could be attributed to Threads' seemingly hurried release. Mark Zuckerberg, the CEO of Meta, announced the app in early July, seemingly to capitalize on Twitter's challenges. Since then, Meta has been scrambling to add features to retain users—a bit like building a plane while it's already in the air.
Navarra highlights another critical factor contributing to the app's struggle: mediocrity. He asserts, "I think it doesn't do anything excellently. It does a few small things okay. The main thing that people wanted it to do was to be the big Twitter alternative, and I don't think it does that to a good enough level to pull people in."
Challenges in User Engagement and Design
Once users are on Threads, keeping them engaged becomes an uphill battle, partly due to the app's functionality and design. Harry Dyer, a digital sociologist at the University of East Anglia, comments, "It's a tiring place to find anything out, or to get a sense of what users are talking about." Unlike platforms like Twitter, where trending topics guide discussions, Threads seems to host disconnected conversations without a clear overarching theme.
A Victim of Its Own Success
Tama Leaver, a professor in internet studies at Curtin University, suggests that Threads' initial success may have undermined its potential. He explains, "In the very short term, Threads is the victim of its own success. Reaching astronomical sign-up numbers within weeks made Threads look like the next superstar platform, but it was just a sign that the social media landscape is fracturing."
Additionally, the lack of features discouraged users who initially tried the app but left when they realized it couldn't replace Twitter. Leaver points out, "For those searching for the next Twitter, the lack of searchability, especially the lack of hashtags to organize and cohere community and topical conversations, means Threads is actually pretty hard to use."
The Path Forward for Threads
The critical question now is whether Threads can recover. Leaver believes that Meta, with its deep pockets, is one of the few companies that can regain users who initially tested Threads and left. However, this will require substantial investment and time. "The real tests for Threads are future longevity and whether Mark Zuckerberg has the deep pockets to play the long game on that front," concludes Leaver.
Threads experienced a meteoric rise as the fastest downloaded app in history, but its rapid decline in user engagement has raised questions about its long-term viability in the competitive social media landscape. Whether it can regain its momentum and establish a clear identity remains to be seen.
Stay tuned to Brandsynario for the latest news and updates.