As the holy month of Ramadan is approaching, everyone is waiting for it so eagerly. This month promises countless blessings, while also providing many opportunities for us to invite our beloved relatives and friends for Iftaar and serve them with culinary delights. Dining together is surely the favorite entertainment of most Pakistanis. Especially after a tough day of fasting during the scorching summers.
So, over the next few weeks, all the foodies around us can look forward to consuming some tempting treats on the dinner tables. Of course, The conventional samosay, pakoray and dahi-baray will always adorn the iftaar banquets, however, some unconventional foods or munchies can also become a lasting memory for those really hungry guests.
Another exciting aspect of this sacred month is the wide array of scrumptious and nourishing foods, prepared in every home at Seher (sun-rise) and Iftaar (sun-set), to gain ample energy for day-long fasting. Every household is seen exchanging fresh ideas to enrich their daily meals with more flavors and nutritional value. The television channels and publications also feature more information about tasty cuisines, wholesome diets, religious activities and light entertainment, to engage the people and make their Ramadan days more productive and inspirational.  
In this era of digital technologies and smart devices, global interactions have been revolutionized, by enabling perpetual connectivity, on-the-go, round-the-clock. Over the years, Social-Media has emerged as an essential part of human life. 
TikTok is the leading platform for short-form mobile videos, with millions of active users from around the world. It is an informative and entertaining platform that enables the users to create and watch short videos, about a wide array of valuable topics. During Ramadan too, users can explore the TikTok app to share and discuss new and traditional recipes.
One can also watch and learn from videos, about cooking and culinary-skills, by visiting two of the most exciting accounts on TikTok, where special recipes and modern savory dishes are being featured, along with the conventional food-stuff. These two famous 'Foodie' accounts on TikTok are: https://www.tiktok.com/@foodfusionpk and https://www.tiktok.com/@salt_to_taste. High-productivity tips and cost-saving ideas are also featured on these two TikTok accounts, to make cooking more convenient, enjoyable, and affordable.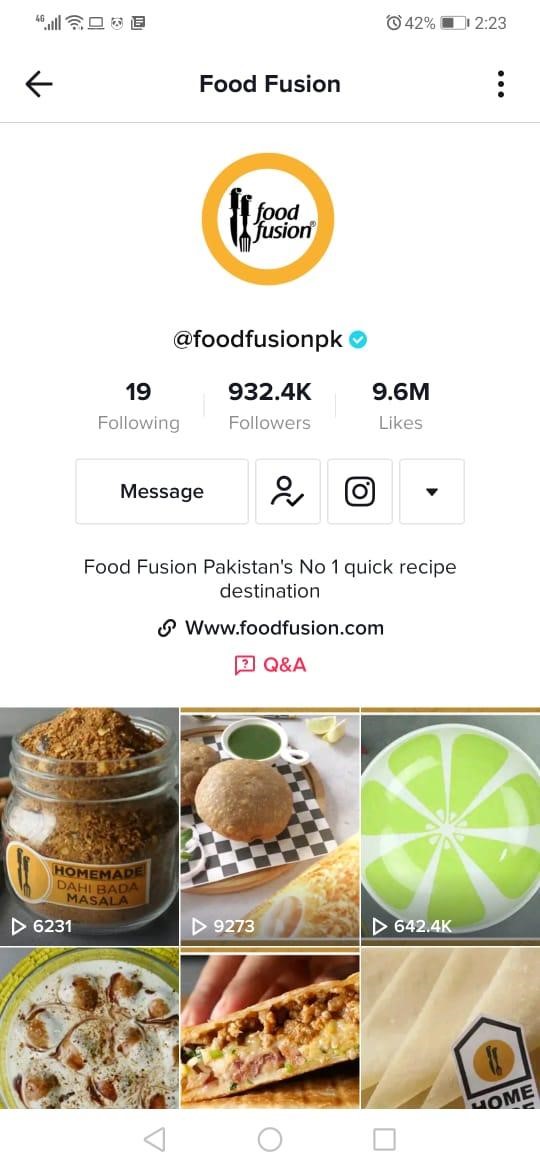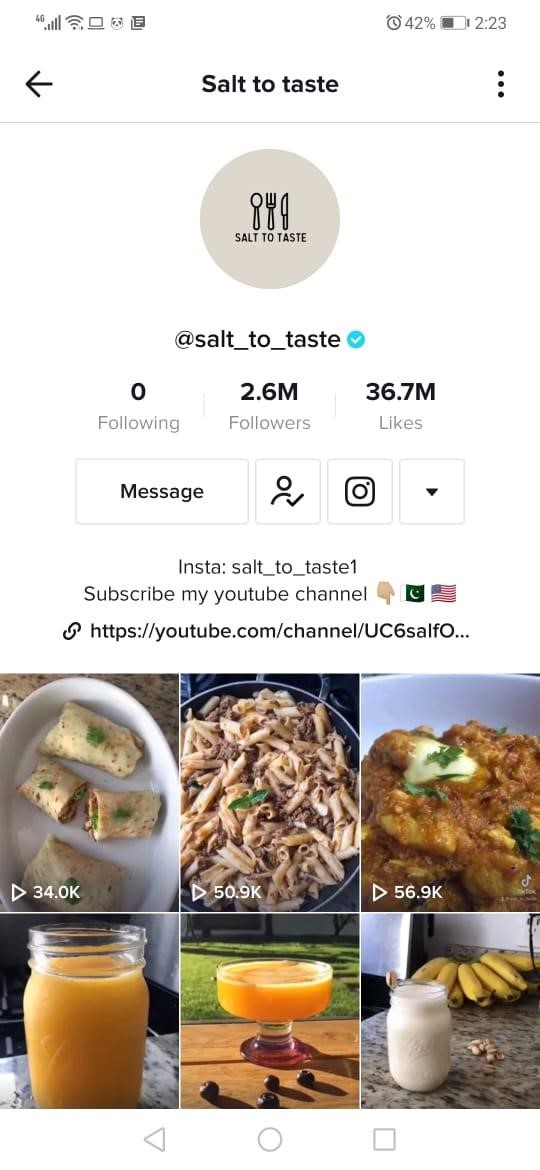 'Food Fusion' and 'Salt_to_taste' are Pakistan's leading quick-recipe destinations, which can help you cook your favorite meals, including; Pakistani, Continental, Chinese, Italian dishes, and other recipes from Europe, America and other regions. Users can also learn more skills, for the preparation of; fast-foods, children's meals, snacks, bakery, desserts, and vegetarian salads, etc. Special menus for Ramadan are also being featured on these forums to add more flavor, nutrition and excitement to the lives of the people, during Ramadan.
The vast community of social-media enthusiasts in Pakistan are looking forward to fasting with patience, while they would thoroughly enjoy tasteful Seher and Iftaar meals for vitality during the holy month and afterward, during the delightful celebrations of Eid-ul-Fitr. Hence, an overwhelming response to these insightful food-forums on TikTok, is expected from the whole nation.