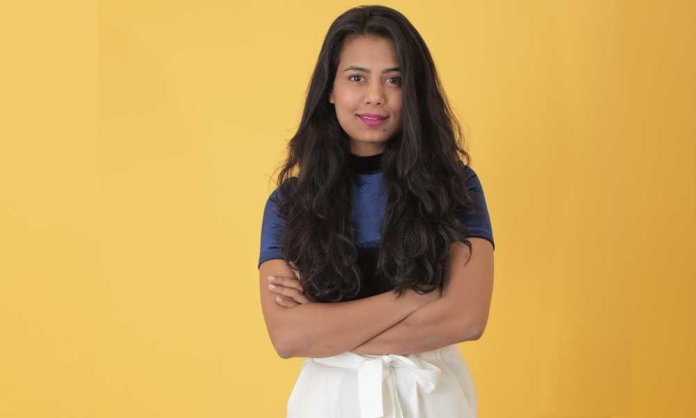 Online shopping has come as a relief for many if not all of us, we don't have to force ourselves to drive to a store far away just to purchase a few items.
Thanks to eCommerce platforms like Daraz, shopping has become more than convenient. However, what we do not realize is that platforms like Daraz are a whole different world within themselves.
Everything from the website to the application, categories and process have been updated and made customer and user friendly along time. With new customers and more products being added everyday, Daraz is continuously adapting.
To enlighten us further, Saman Javed, Head of Marketing Communications, Daraz (Alibaba Group), shares that around 2 million customers use the platform every day. The application has also been very well received with over 5 million downloads.
In the last 5 years, the audience has grown in numbers and so have the destinations. The audience ranges from young buyers to seniors, all genders included; anyone and everyone with an internet connection loves what Daraz has to offer.
Daraz now offers over 7 million products in over 100 categories – be it daily groceries, fruits and vegetables, electronics, fashion or even cars – there is something for everyone. This shows how the platform has adapted to the needs of its customers and is willing to walk the extra mile to provide convenience.
With a massive audience, we wanted to know how does Daraz manage when super crazy sales like 11.11 are around the corner. According to Saman, November is a very exciting time for Daraz. Last year when 11.11 was brought to Pakistan, the event spoke for itself.
Last year we launched 11.11, the world's biggest sale day, it was the biggest event we've ever done. A lot of time and effort goes into it. We plan for months. All teams are knee-deep in preparing for this year's 11.11.
For this year, preparations have already begun for 11.11 and these will be even bigger than the previous years says Saman. Daraz plans on making these campaigns such that every Pakistani (and hopefully non-Pakistanis too) will talk about for years to come!
Daraz has and always will promise to give their customer the best deals and discounts and continue to invest in the infrastructure to make shopping a painless and seamless experience.
While on the topic of major sales and events, we asked if there are complications and bumps in the way. But according to Saman, in the past 5 years, things have become easier.
As more customers have become used to online shopping and now know the ins and out of Daraz after using it for years, the communication has become better and stronger between the platform and its users.
Over the past few years, customers have become more trusting of ecommerce businesses. There are a lot more habitual online shoppers today than there were a few years ago.
With features like instant message, customers are able to get on the spot help. Plus, with time, customers now know more about technology and its anatomy. A sizable number of them have shifted to digital payment solutions and approximately 30% of payments made on Daraz are pre-paid.
While eCommerce has become a walk in the park for customers, it has also become a growth opportunity for businesses. According to Saman, Daraz has 30,000 marketplace sellers, all of whom have been educated about eCommerce operations via the Daraz University completely free of cost.
Every month, Daraz educates 2,000 new sellers on how to grow their business through Daraz University. In addition to the training, Daraz is giving sellers access technology and tools that impossible to imagine a decade ago.
Every month, Daraz educates 2,000 new sellers on how to grow their business. Sellers have access to a large pool of customers in all corners of the country. They also have access to digital payment options and also benefit from big marketing budgets.
They now have access to digital payment options and can also benefit from Daraz's big marketing budgets. In terms of infrastructure, Daraz is building a fully digitized logistics network with 47 hubs across the country to facilitate their seller base.
When asked how does the company gauge customer satisfaction on the eCommerce platform, Saman shared that the data science team constantly monitors customer behavior and patterns – the learning greatly influencing decisions.
Customer satisfaction is key. It's not about how much money the company wants to make, it's about the number of people they serve and offer a good service to. -She added
Daraz conducts regular NPS surveys and focus groups to gauge customer satisfaction. The data science team constantly monitors customer behavior and patterns – the leanings greatly influence our decisions.
Last but not the least, we asked Saman how Daraz is different from other eCommerce platforms and how it competes with its rivals in Pakistan. Saman shared that Daraz is the leading eCommerce platform in the region for more than one reason.
Infrastructure: Daraz has focused heavily on infrastructure and logistics in the past year to find solutions to the challenges that eCommerce companies face. It is the only ecommerce company working on fully digitizing the industry. Last year, it launched Daraz Express (DEX), which is the country's first logistics company designed specifically for ecommerce operations. DEX, that delivers over 55% of the Daraz orders has helped us shorten the order fulfillment time and thus, enhance customer satisfaction. They are also working with other logistics companies and helping them digitized.

Technology:  Daraz has the best in class technology backed by artificial intelligence and machine learning. The technologies allow us to constantly innovate and offer our customers and sellers opportunities not available anywhere else.

Financial Inclusion:

Wide acceptance of digital payments is the key to a prosperous ecommerce ecosystem. Daraz is working very hard every day to facilitate financial inclusion for all. In the same light, Daraz wallet was launched, a closed-loop wallet driving 50% of Daraz's prepayment share. 
Seller education: Technology and seller education are key to creating a safe and happy shopping experience. Daraz is investing heavily on our sellers, in educating them, providing them assistance and the tools to bring the best service levels. It is leading the eCommerce industry because we are driven by two things: to empower it sellers and improve the customer experience. These are the bottom lines for all the initiatives that are taken. Daraz has educated more than 30,000 sellers through Daraz University in eCommerce operations.
This year, to preparations for 11.11 have already begun because this will be even bigger than the previous year says Saman. Daraz plans on making this campaign one which every Pakistani (and hopefully a few non-Pakistanis too) will talk about for years to come!
Right now, there are 1,300 Dex heroes so that the packages can be delivered in the shortest time possible, Daraz is also getting the best prices in the market for assortment – the commercial team is on-ground everyday to negotiate with the seller and close a mutually beneficial deal, the marketing plans will follow a 360 approach where Daraz plans on leaving no stone un-turned.