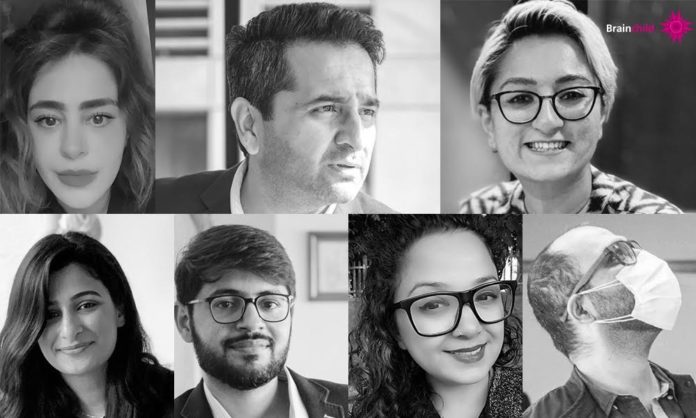 We spoke to some people in the Brainchild & Starcom regarding their remote working experiences and this is what they had to say:
Farhan Khan – Chief Executive Officer, Brainchild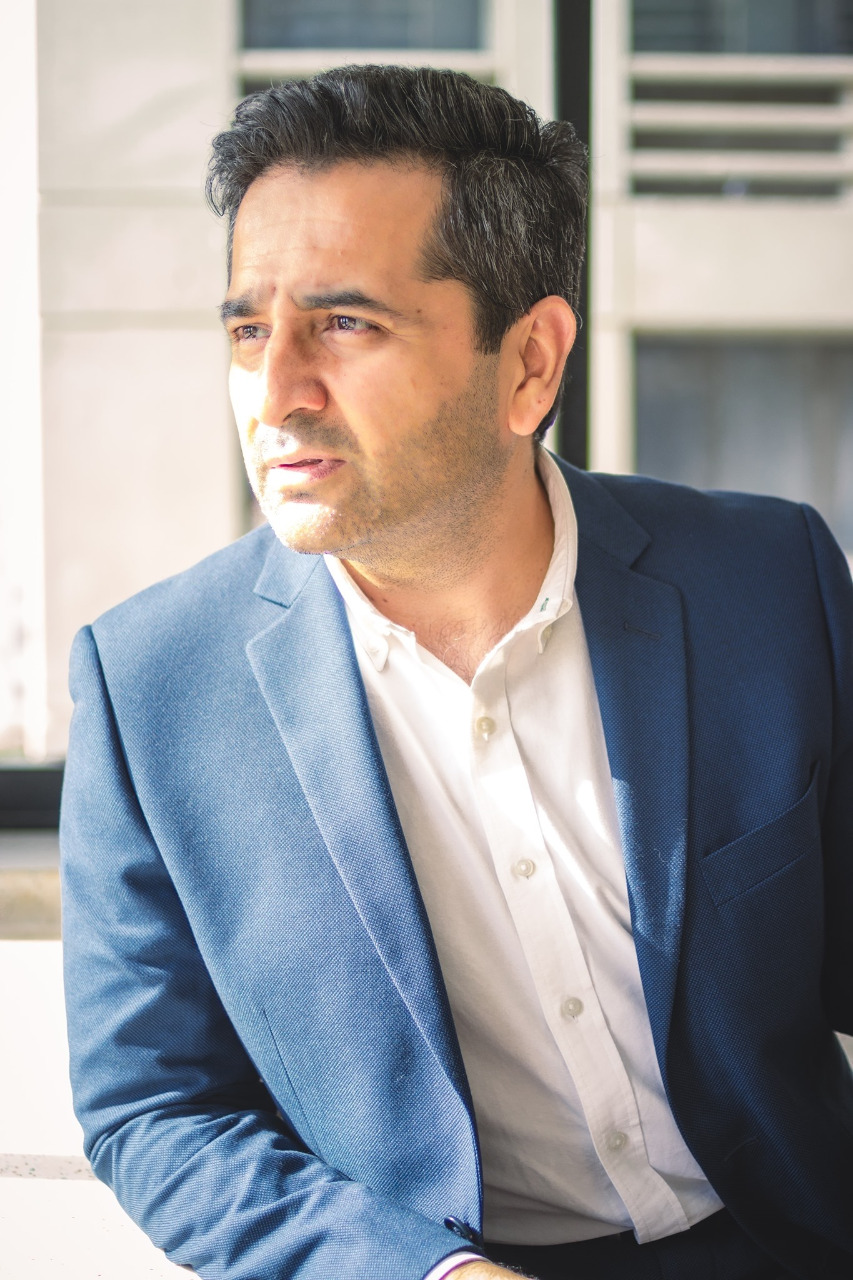 Human beings are the most adaptable species on earth and that's been established during the pandemic.
We thought without going to the office, meeting people in person close or far, every business will halt. But we have been proven wrong.
Pandemic taught us on an emotional level how to manage our Health & Well Being, Work Life Balance & Empathy & on a professional level Adaptability, Agility & Independence.
We have navigated these turbulent times based on our learnings and came out to be winners both on business results and keeping our teams intact.
There is no playbook to follow so we need to be agile to keep adapting the new normal!
Benish Irshad – Chief Operating Officer, Starcom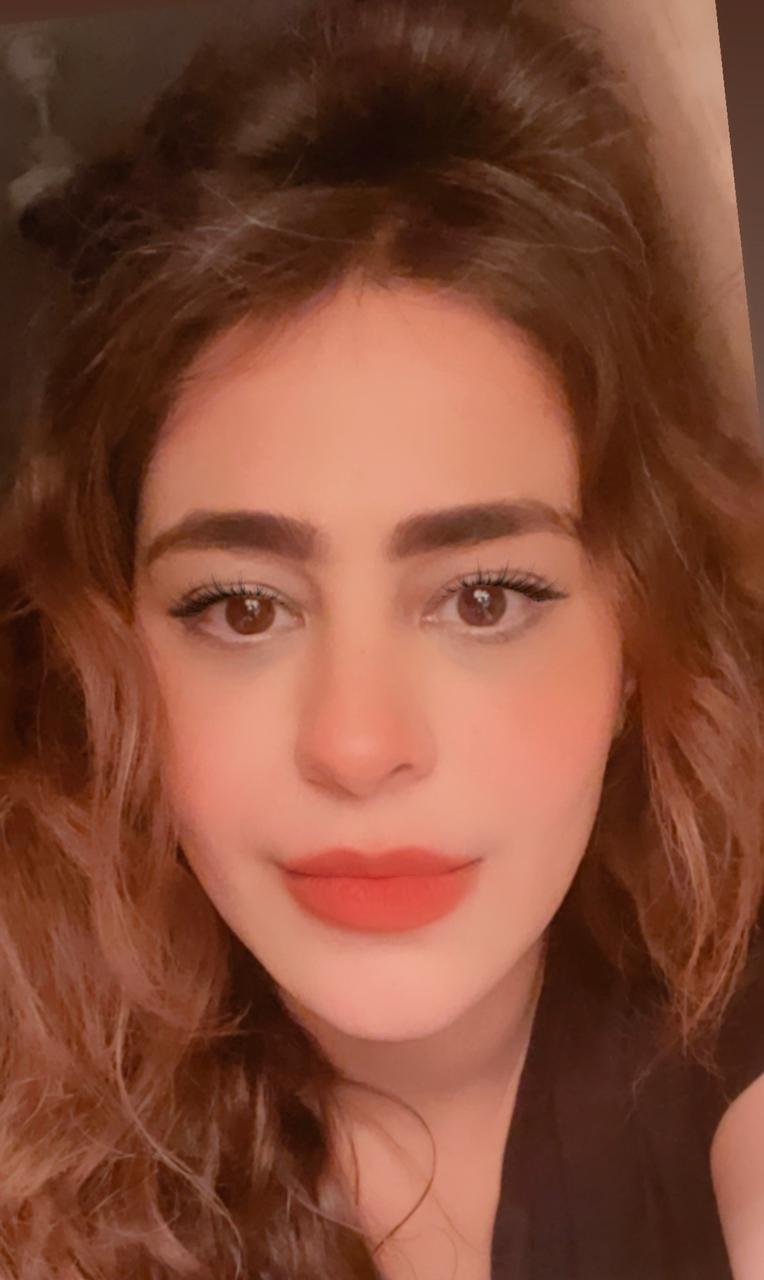 Pandemic taught me many things, personally. I learned that my husband can cook very decently without cluttering. I learned managing home schooling for both of my kids is tougher than working from home. Hands down, I give up! I learned I'm good at last minute art homework and proof-reading writing assignments. I learned that my elder one needs an average of 7 calls (tone ranging from gentle to yelling) to lift his head off the computer & respond to me. No, I did not learn to bake or made dalgona coffee.
I learned I like the discipline of working from the office.
But most of all, I realized how grateful I am – for being close to my loved ones at home, for defying all odds to co-exist with each other like never before, 24/7. How work can be managed remotely. How pitches can be won online. How grateful I am for technology as an enabler. I truly learned the power of empathy, patience, and compassion. The joy from giving more, from forgiving, from letting go of what can't be controlled. I learned to be better!
Fatima Hyder – Chief Strategy Officer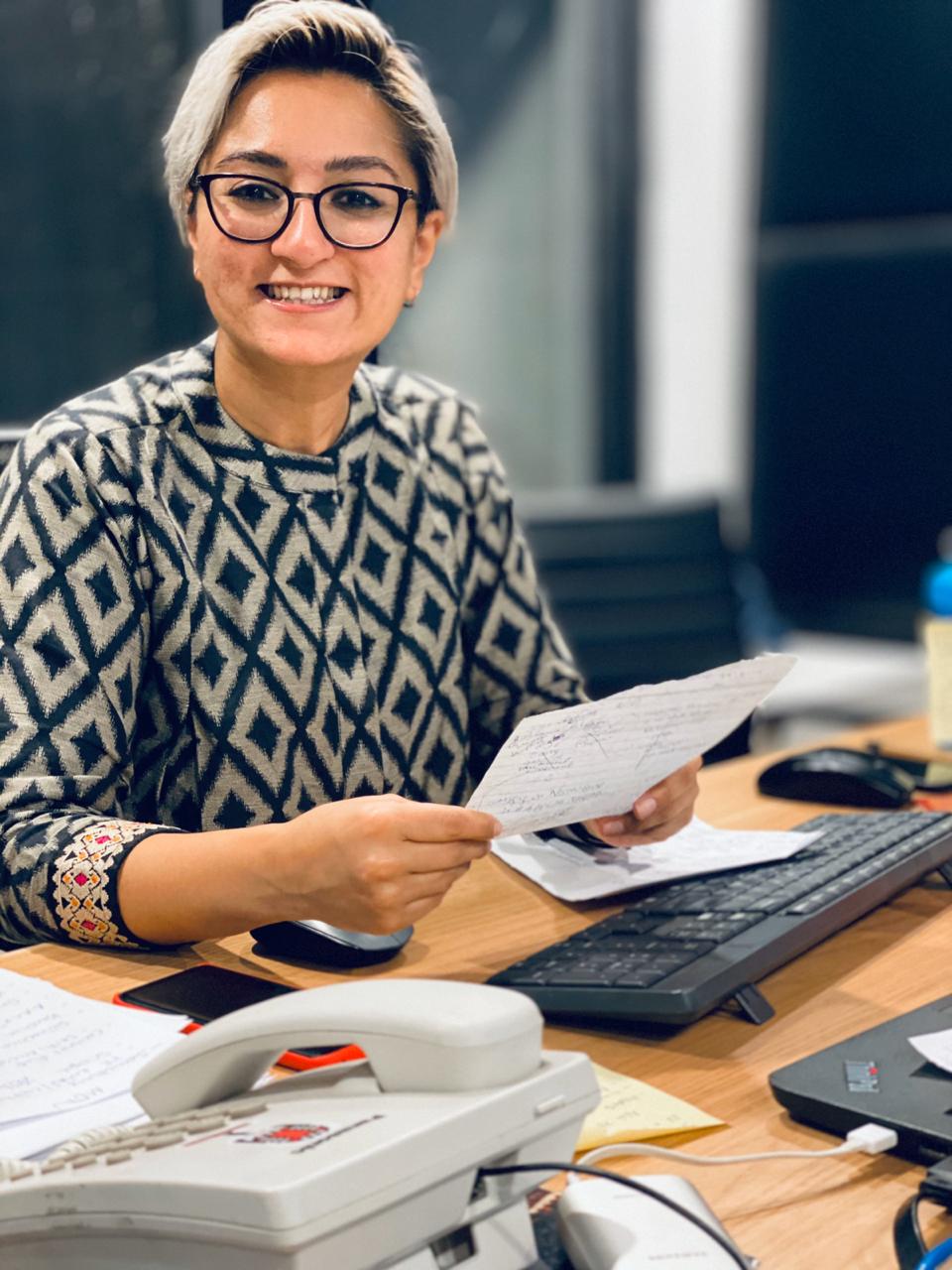 While I enjoy the discipline that going to a separate destination for work creates, I have found that productivity doesn't need to be destination-based. Humans can adapt to anything – and if anything, being at home and having to manage house distractions whilst working has enabled people to become even more focused and results-oriented.
Having a constant reminder of "home – life" has made it harder for people to ignore it and they are now working harder towards striking a healthy balance. Let's face it – I want to spend as much of my time with my loved ones at home and having them in my face constantly is a reminder that I need to get my tasks done in a more efficient manner so that I can maximize that. As a result, this has made me a generally happier and more patient person – which in turn has benefited the work I do and the relationships with those I work with – a real butterfly effect!
Urooj Hussain – Head of Mediavest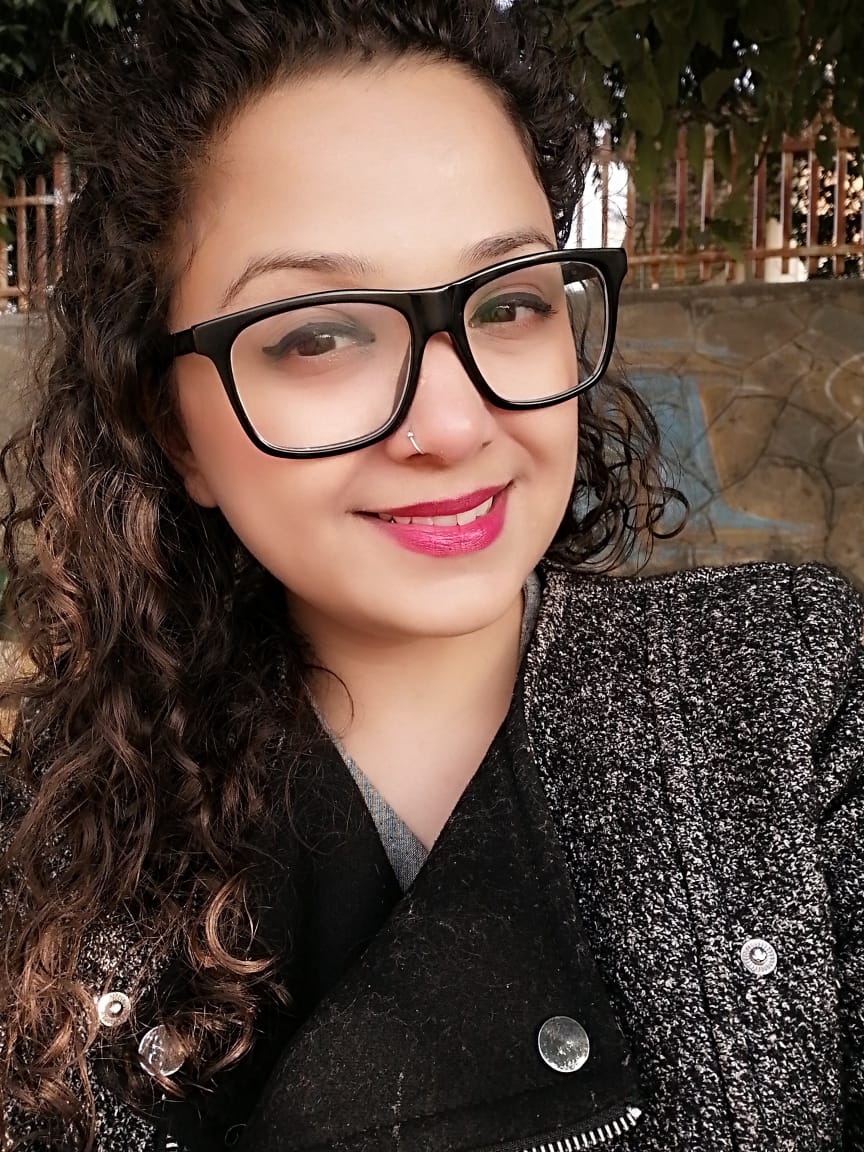 In the past year, I have learned that working from home vs office has its pros and cons. Working from home is best for deep work (making presentations, working on financial numbers, analysis, etc) whereas work from the office is best for training, meetings, and team collaborations. A rotation plan where everyone can work from the office at least 2 weeks a month keeps things optimal. Also: invest in a second screen (desk monitor) at home can do wonders for productivity!
Saud Umar – Portfolio Director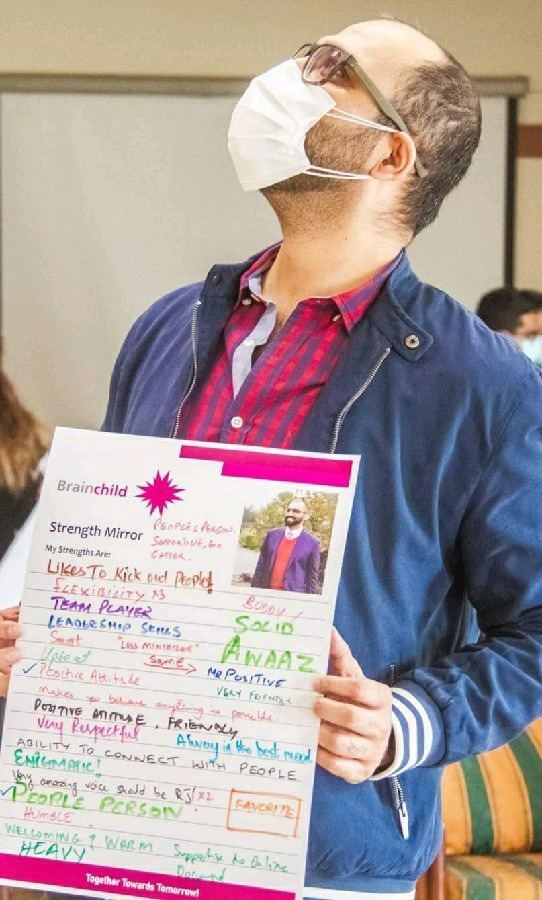 Working from home during a pandemic was a unique experience for me, where our dependency on being physically present in an office space was minimized. Along with it came our adoption of technology even more. Client meetings, regional connections, pitch work were some of the activities that we always deemed would be best executed in-person. The pandemic paved the way for us to embrace the technology like never before.
Day-to-day activities, client requirements, team meetings, everything was happening via audio-video connects. I believe the work that we did during this time, with all the restrictions and hurdles, was much more appreciated by our clients. We even won a major pitch in Lahore without even meeting the client team even once; and were able to sustain the current client relationships in a positive manner.
The pandemic showed us that we can conserve energy – whether it is the daily use of our vehicles, office spaces or utilities – in a much more environmentally friendly way.
Syed Naqi Haider Zaidi – Chief Financial Officer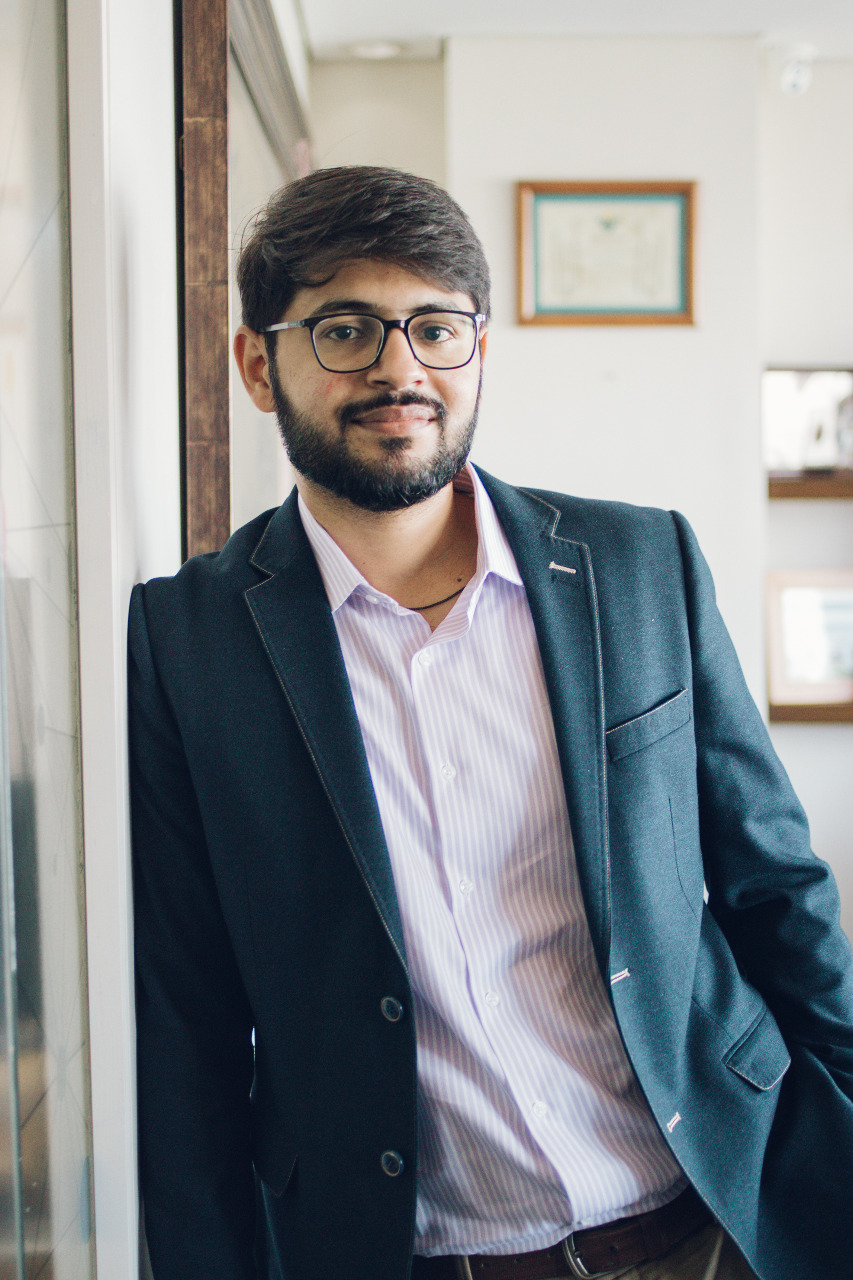 Initially, during the lockdown, when we were forced to work remotely, it was quite a challenge. Besides supervision, communication, and following up from individuals for the task the other problem was to maintain the work-life balance. There are no specific working hours, we end up just working the entire day. No routine, nothing! It was difficult to assess and manage teams. The soft skills gap was evident, teams were generally been disappointed by how they have been supported on mental wellbeing.
For me, it was clear that the work life is not going to return "normal" anytime soon. I realized it before the pandemic struck. So, we adapted and tried to live with the situation. Off course, there was benefits also that we start appreciating, like the creativity increased because there were fewer distraction, daily commute to office saves time and energy so more focus was given to work. In between this, I feel the opportunity we now have to "reset normal" is one which we shouldn't waste.
Investment in technological advancement is the key, as the reliance on technology to get our work done has increased rapidly and is increasing every day. I believe each company must balance the needs of its employees and its organizational goals to come up with an answer of what suits them best. I will however always prefer working from Office!
"If you love your work, you'd rather go to the office and look for the perfect setting,"
Fizzah Shahid – Associate Director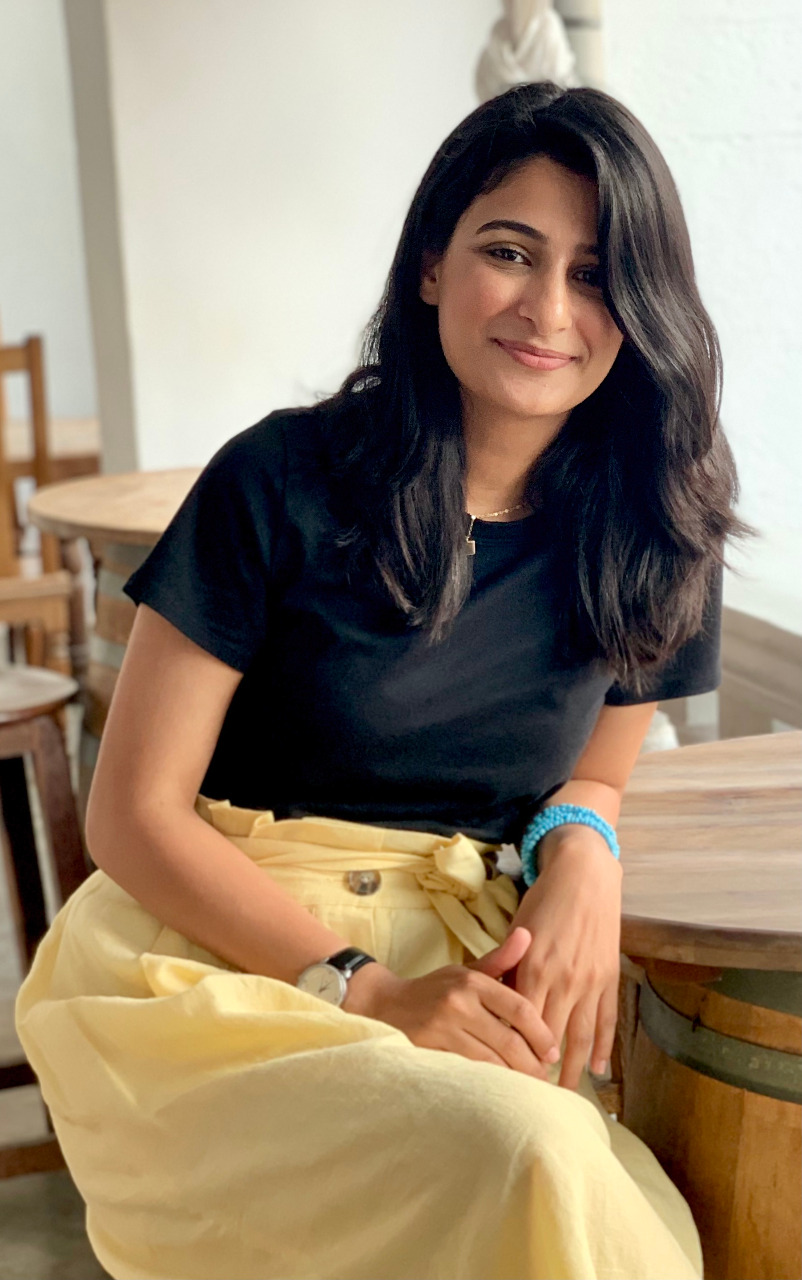 I write this from a mandatory 14-day quarantine which makes it much easier to reflect on the past year, as it adequately represents how our personal and professional lives have changed.​
The past year has truly showcased our ability to adapt and to accept new things as the norm which one would have never thought possible; for example, putting that one office colleague on mute #iykyk
On a more serious note, in the past year, we have truly come to learn that what matters most is how we can work together as a team regardless of where we may be, physically. The importance of showing 'humanly' traits of empathy and understanding in a work environment has never been more evident, much more than merely marking your attendance at 9 am and proceeding into the silo of 'professionalism'.
The fact that we cannot take the world for granted and even in dire circumstances we can achieve the best with the right people around has made us value our personal and professional relationships more. Strangely enough, that has also made us realize the importance of socializing with our fellow professionals and having that office desk to work at. Whoever thought we'd miss the workplace this much?