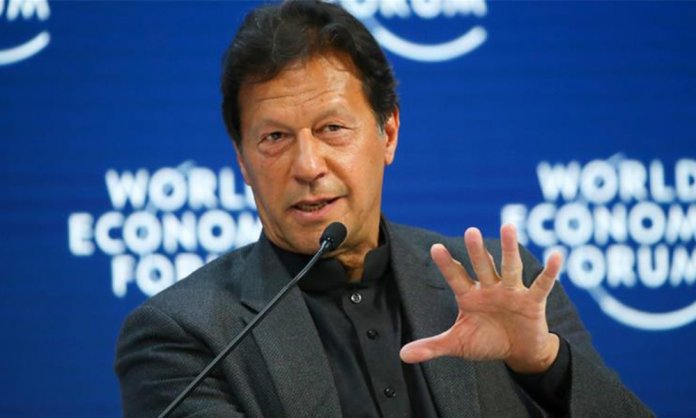 Prime Minister Imran Khan on Wednesday came together with several world leaders on the sideline of the World Economic Forum (WEF) summit.
At the meeting, he emphasized the need to facilitate mutual cooperation, and also accentuated the necessity to dissipate Pakistan's positive image via digital platforms.
President of the International Monetary Fund (IMF) Kristalina Georgieva and President of Asian Development Bank (ADB) Masatsugu Asakawa called on Prime Minister Imran Khan in Davos, Switzerland on the sidelines of the annual meeting of WEF 2020.
Prime Minister Imran Khan met with Prime Minister of Singapore Lee Hsien Loong in Davos on Tuesday, on the sidelines of the World Economic Forum Annual Meeting 2020.
https://m.facebook.com/ImranKhanOfficial/videos/527772964761220/?locale2=en_US
Talking at the occasion, PM Imran Khan, informed President of Azerbaijan about the crucial rights violations in the Indian occupied Kashmir. "The valley is under lockdown from August 5, the day when BJP-government stripped Iok's special status."
Prime Minister Imran Khan also met US President Donald Trump, hours after arriving in Davos, Switzerland, on Tuesday to attend the World Economic Forum assembly scheduled from January 21 to January 24.
US President Donald Trump during his meet with Pakistan PM Imran Khan in Davos:We're doing more trade as it turns&we're working together on some borders.We are talking about Kashmir in relation to what is going on with Pakistan&India.We've been watching that&following it closely. pic.twitter.com/acaUirCStW

— ANI (@ANI) January 21, 2020
Donald Trump said Imran Khan was a good friend. He said Afghan peace and the situation in Jammu and Kashmir will be discussed during the meeting.
"We will discuss the situation in Kashmir," said US President Trump.
PM Imran Khan while addressing the United States President raised the issue of the situation unfolding in Indian Occupied Kashmir and the atrocities the people were being subjected to in the region.
The event records the third time the two world leaders have met since the premier assumed office in July 2018.
For more news and updates, stay tuned to Brandsynario.