FaceApp launched a few years ago, and because of its features with filters that make you look younger or older – the App took the internet by storm. However, people are once again hooked to it all over again and turning themselves into the male or female versions of themselves.
The results of the App are so trippy that you'd either be laughing your head of scratching your head in disbelief.
So, without any further ado, let us show you some of the renowned names of Pakistan and looking like their male/female version.
 Mahira Khan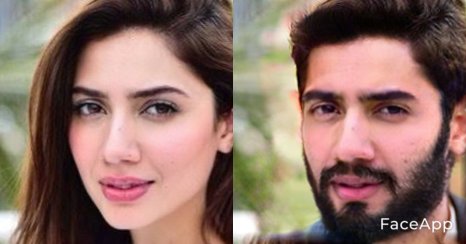 Mahira Khan has an eerie resemblance to her brother Hassaan Khan. Twins, we tell you.
2. Imran Khan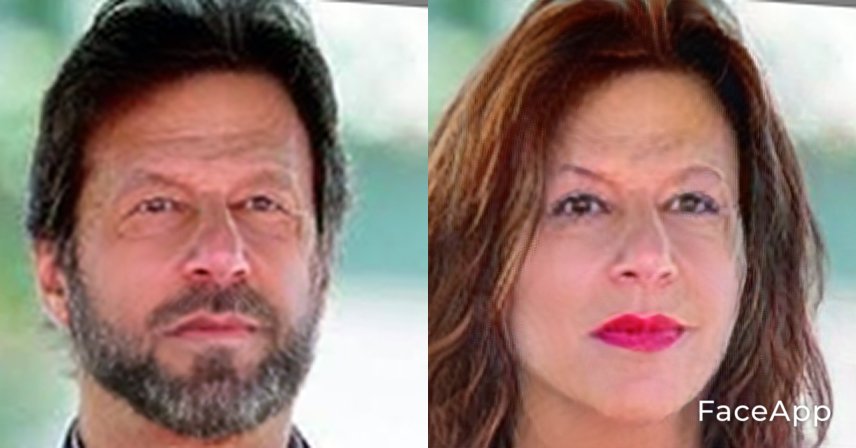 Wow, who knew Imran Khan would look like a diva once he turns brunette and flaunts red lips.
3. Humayun Saeed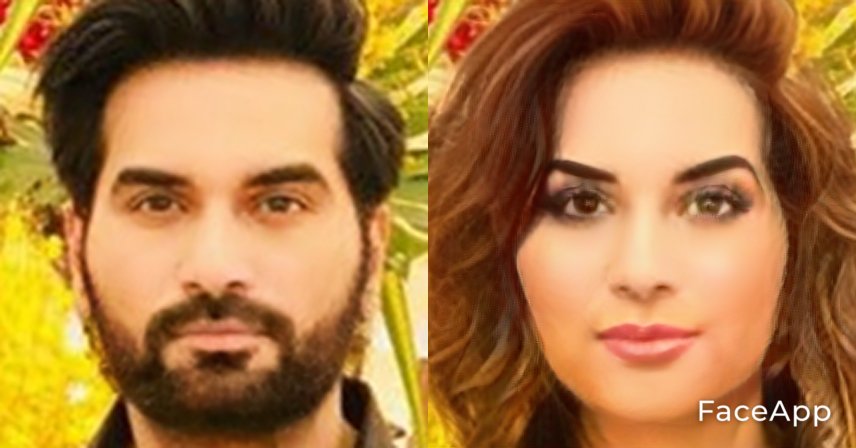 Doesn't he look pretty? If Saeed ever has to play the role of a woman in any of his upcoming projects – this is what you can expect him to look like!
4. Altaf Hussain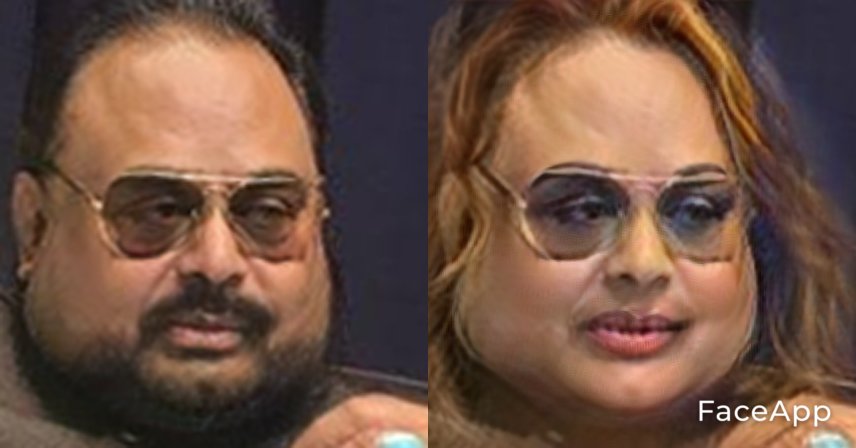 For some reason, Altaf Hussain is reminding us of Ursula from The Little Mermaid. What's your take on that?
Check her out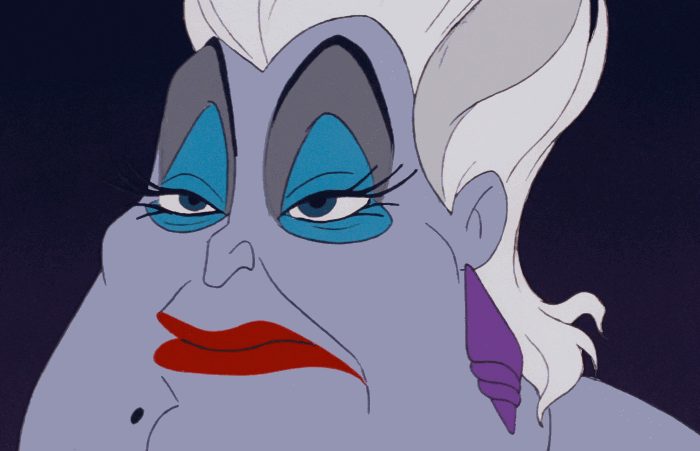 5. Sahir Lodhi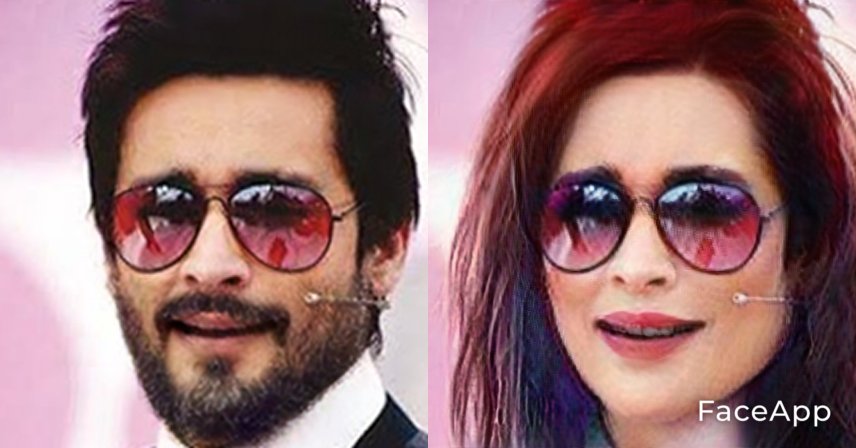 Sahir Lodhi is a decent-looking woman, and there's no doubt about that! The hair reminds of the animated movie Rio.
Yes? No? Maybe?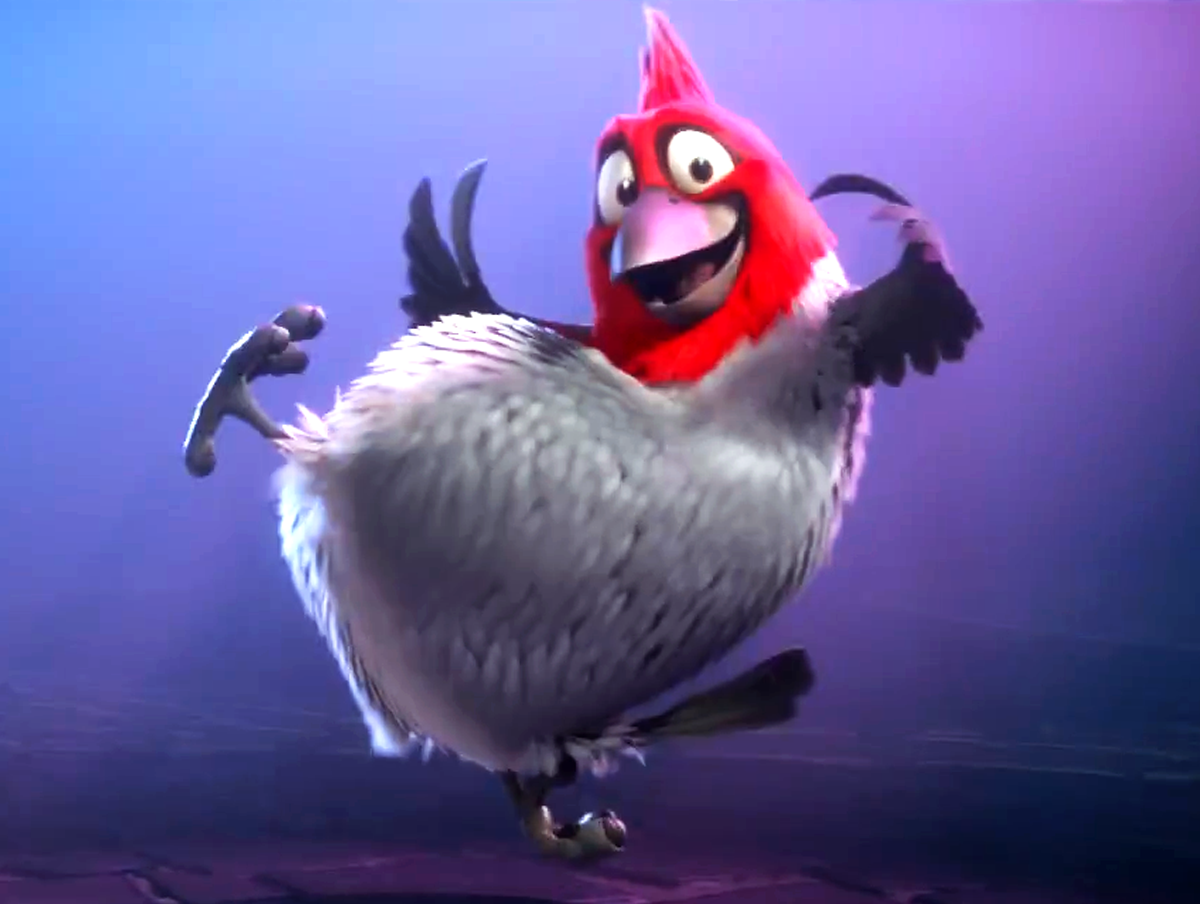 6. Hania Amir 
Wow, Hania could be a pretty boy for sure.
7. Fawad Khan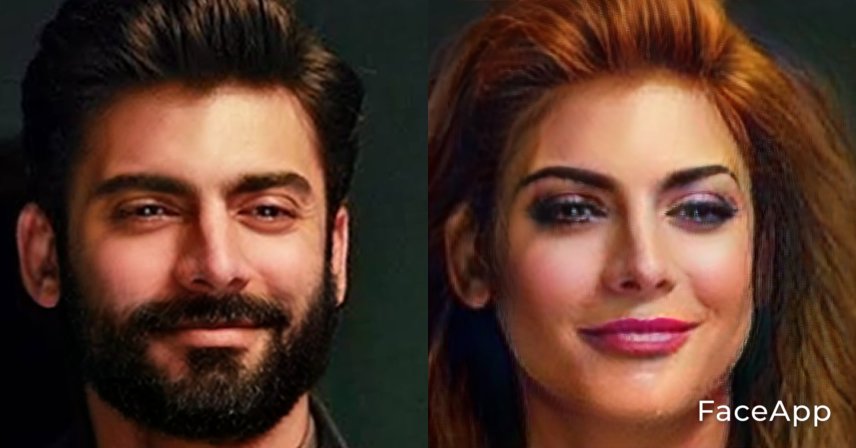 As handsome as Fawad Khan is, we're not rooting for his female version. Not cute at all.
8. Amir Liaqat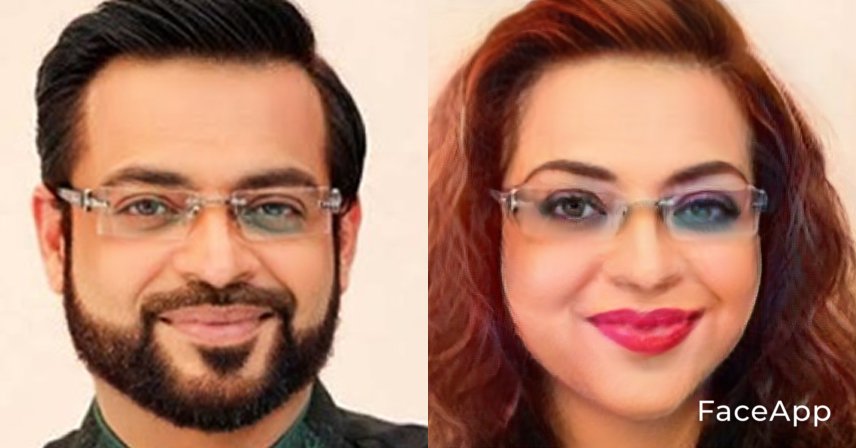 It's safe to say that if the Pakistani scholar had a twin sister, this is what she'd appear to be.
9. Saba Qamar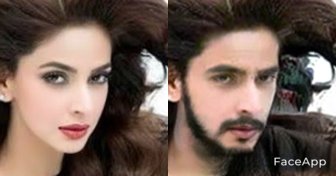 This cracked us up. Look at the flawless beard on the Male Saba Qamar.
10. Atif Aslam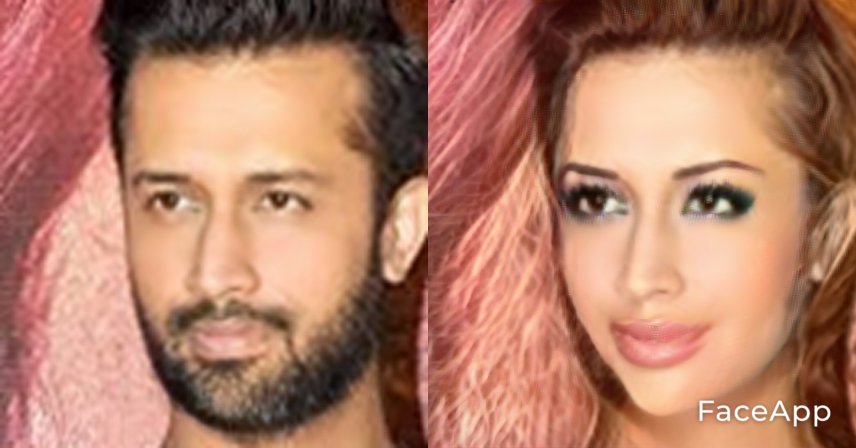 Is it just us, or does Atif Aslam Looks precisely like Kim Kardashian?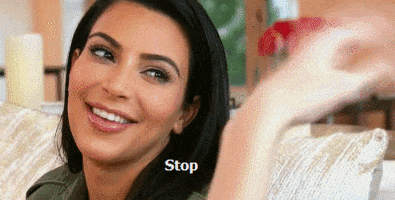 11. Hamza Ali Abbasi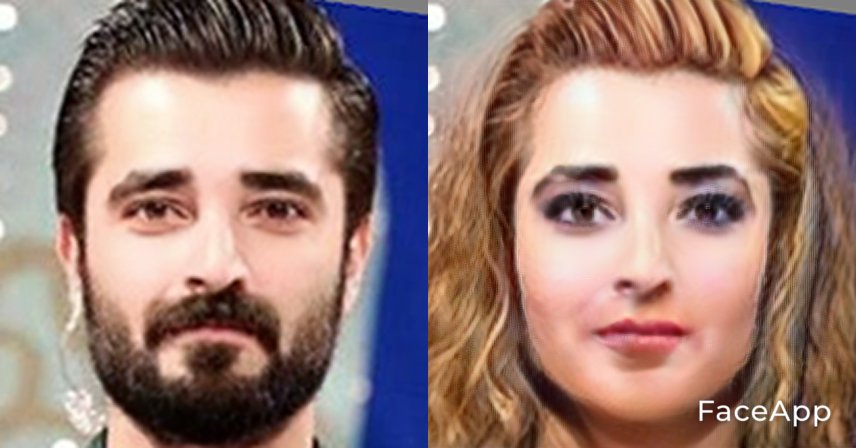 We're not too obsessed with Abbasi's female version. Reminds us of the Hollywood movie White Chicks.
12. Shireen Mazari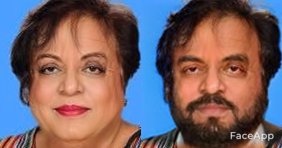 Doesn't Mazari's male version look like Amir Liaqat without glasses? Or it just us?
13. Bilawal Bhutto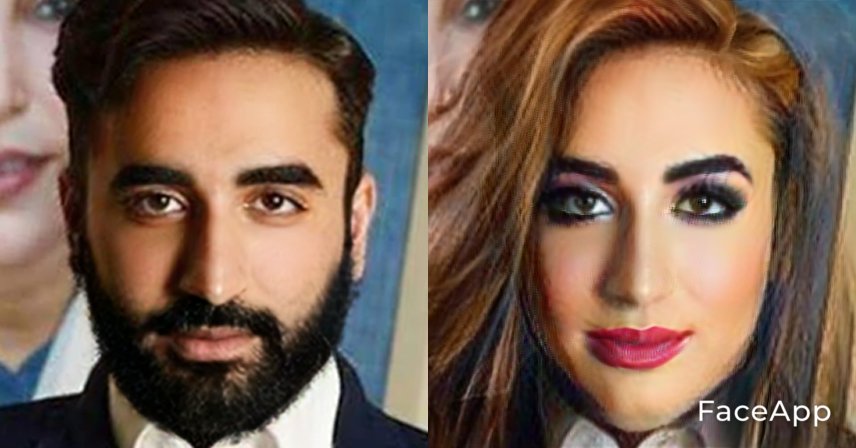 This is Bilalwal with just some eyeliner, pink lips, and golden hair – Makeup can do wonders.
14. Meera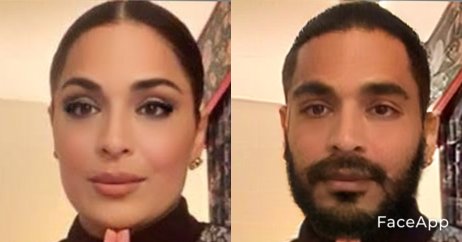 Why does Meera's male version look like Virat Kohli?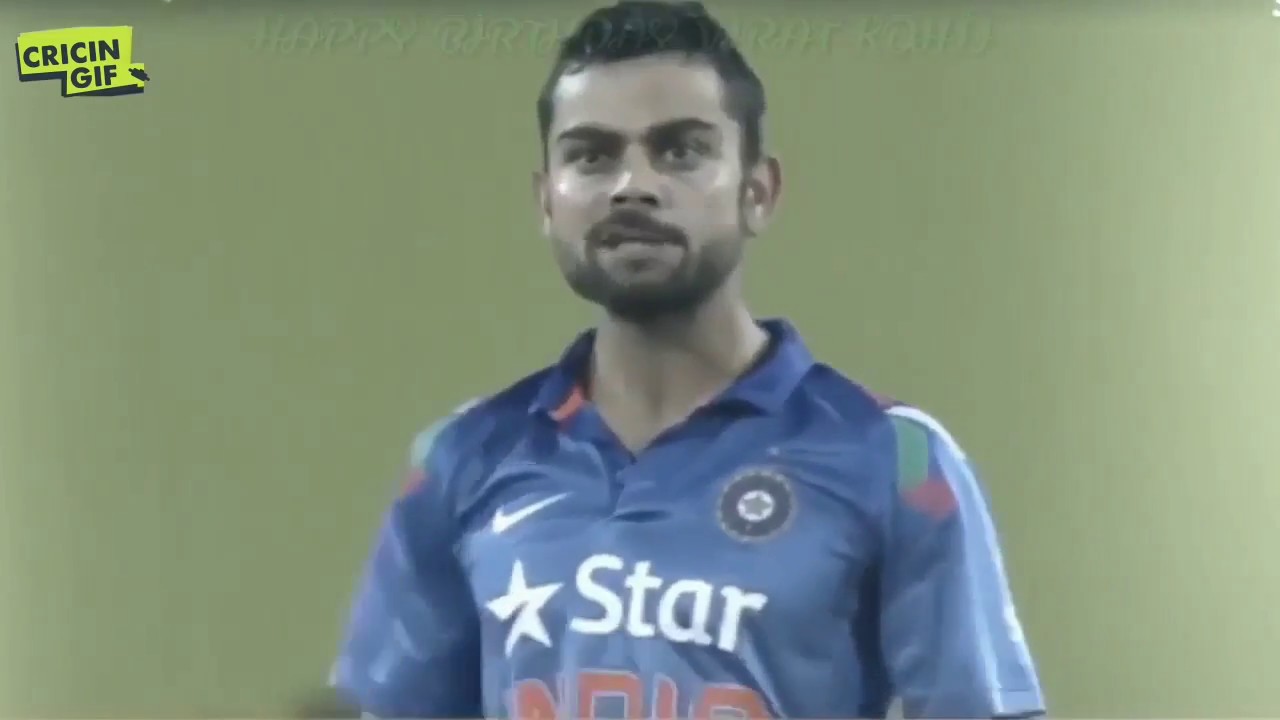 15. Asif Zardari
When Amma says, "ye plate kisne tori hai?"
Me who broke it but won't admit: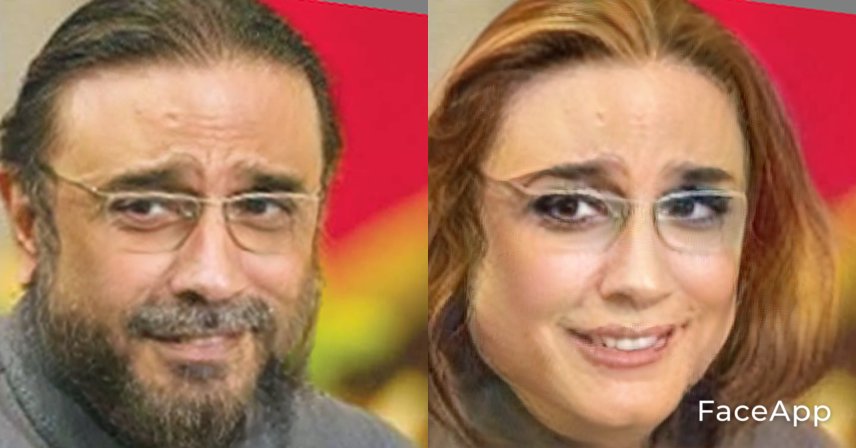 What's your take on this fun FaceApp feature?