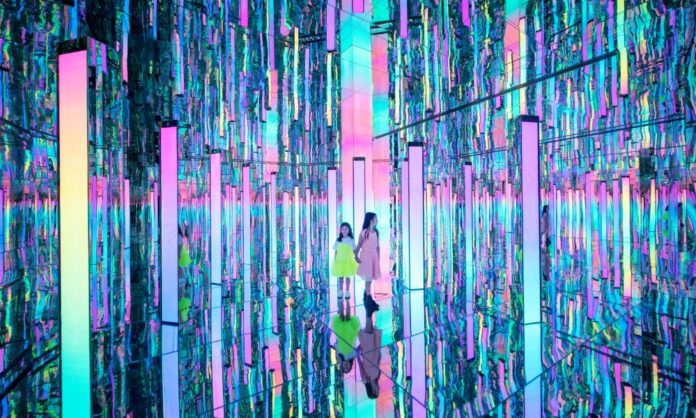 Dubai, the city of dreams and endless possibilities, has an uncanny knack for surprising us with its ever-evolving landscape of experiences, every time you visit! From futuristic and surreal experiences like AYA Universe to the tranquil natural beauty of Hatta adventure and kayaking, there's something for everyone. I am so excited to be sharing these places with you!
Are you ready to be amazed? If yes, then keep on reading!
AYA Universe: A 'fairytale' universe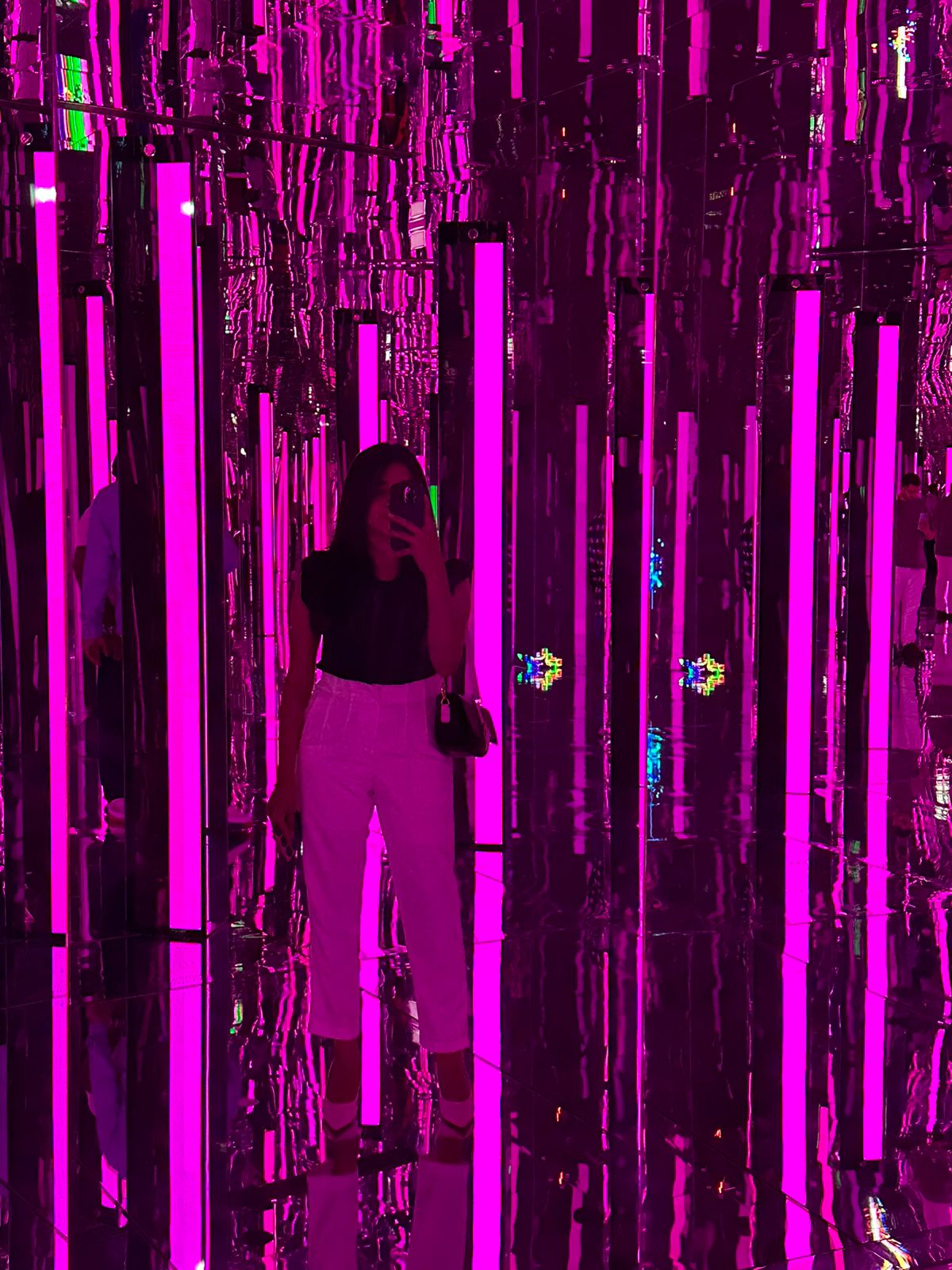 AYA Universe, located at Wafi City, is a first-of-its-kind immersive park. It's a place where dreams take shape and architectural marvels come to life. The park covers 40,000 square feet, offering a vibrant, interactive, and immersive experience in 12 different rooms, each combining art and technology in its own unique way.
This experience invites audiences to a world where you can dance with avatars, jump through an upside-down waterfall, and get lost in an endless maze of mind-bending mirrored projections with hypnotizing music.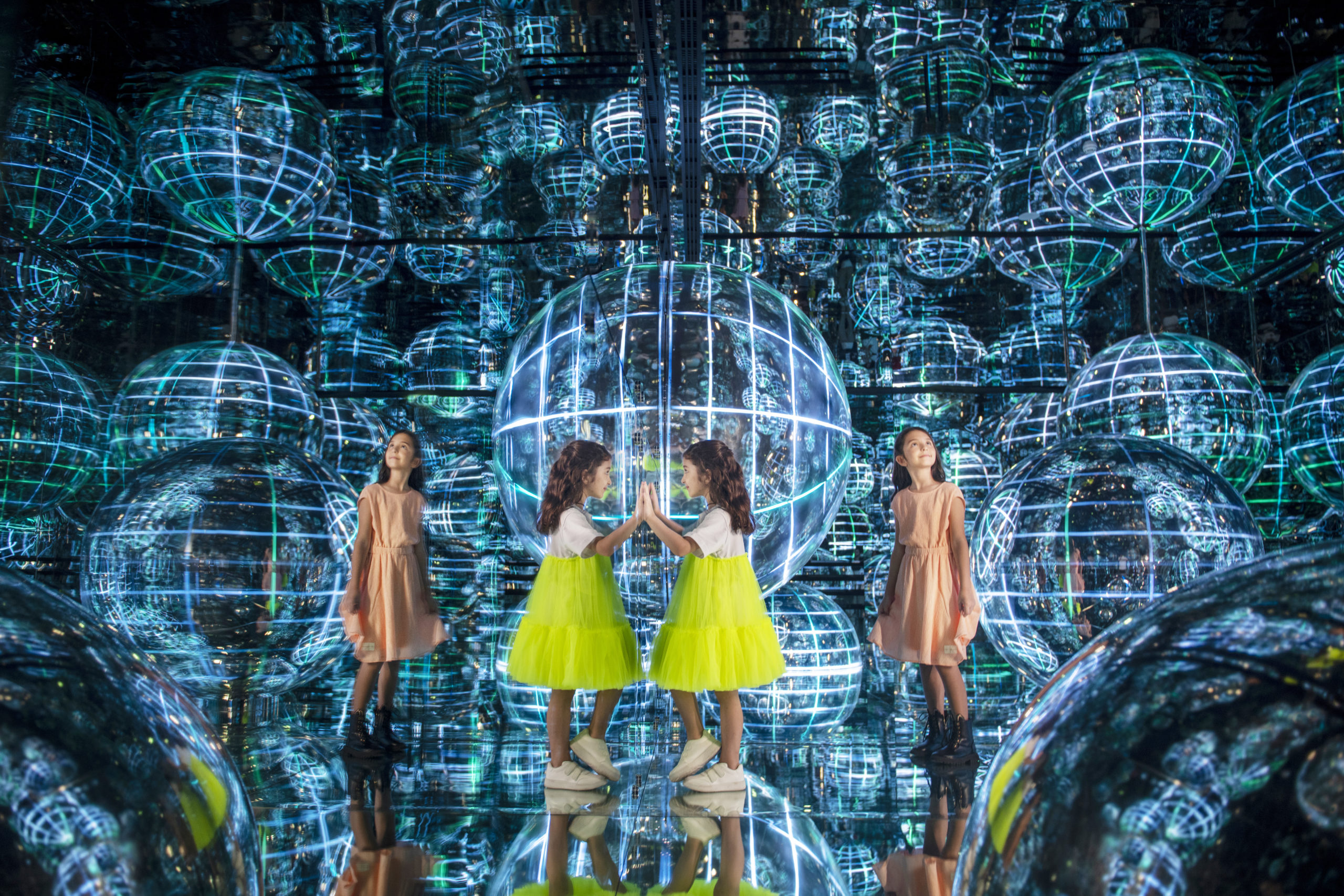 Upon arrival, you'll be handed a cosmic passport (cool isn't it?) and a set of stickers with symbols representing the rooms you'll be visiting so that you don't lose track. Trust me, it's easy to get confused there but these stickers will save you the hassle. The moment you enter one of the rooms, you'd be speechless. Everything is so magical – from mirrored walls, neon lights, and soothing music – The place is hypnotizing to say the least.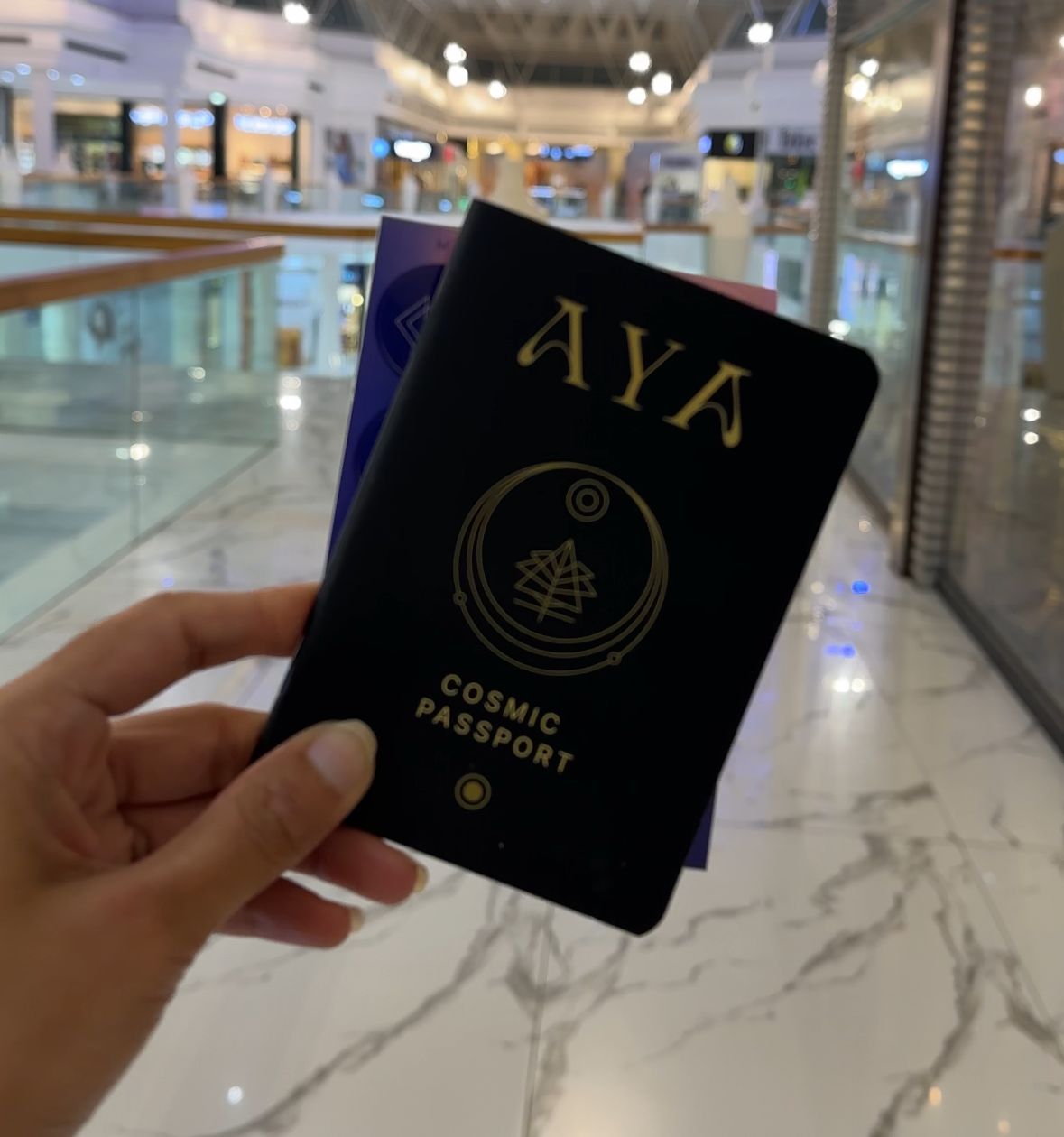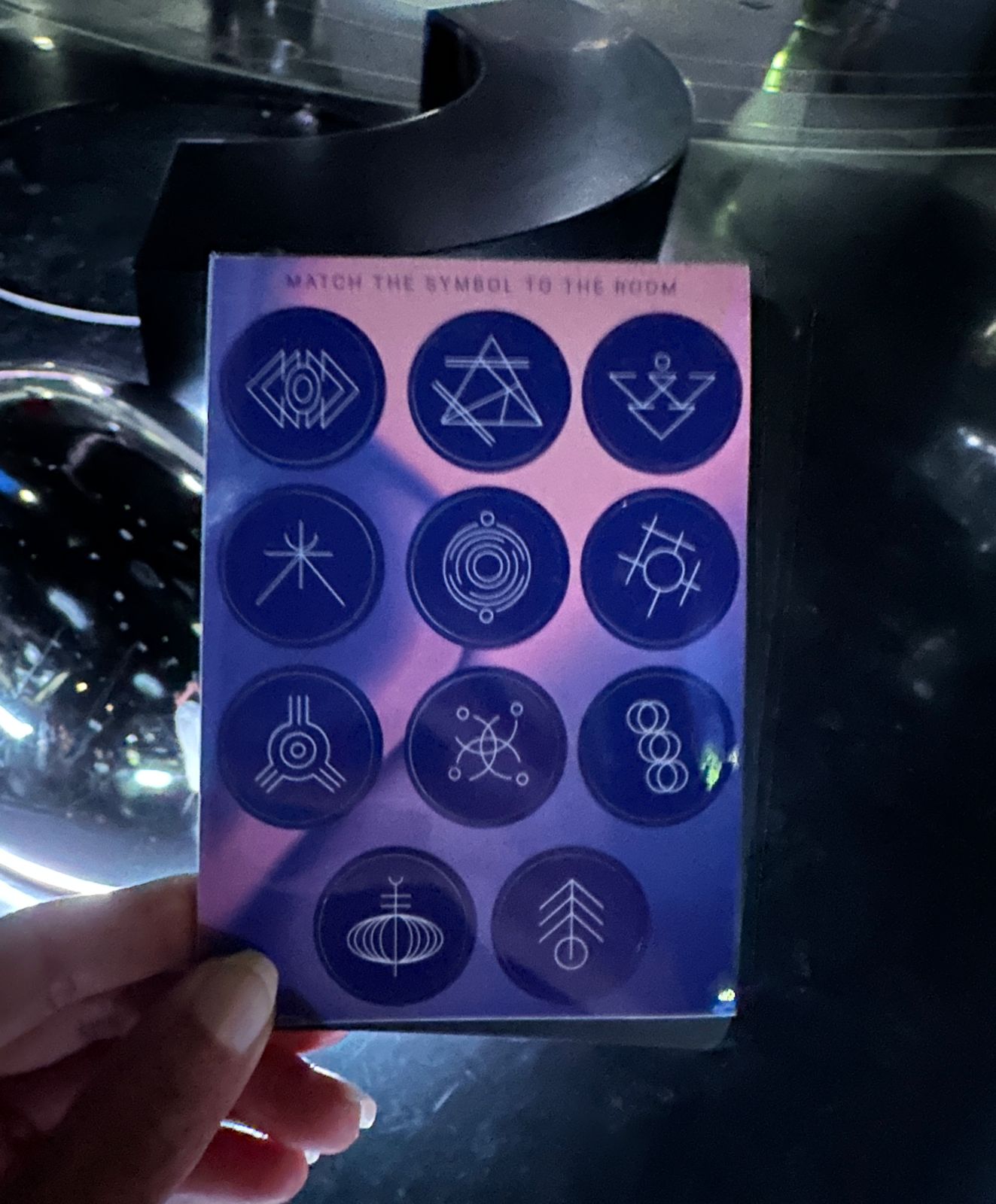 And for all you content creators, this place should definitely be on your bucket list! Honestly, I haven't experienced a place like this ever before. Not even close.
Disclaimer: This place is not advisable for individuals with light sensitivity or epilepsy, as it features frequent flashing lights throughout the premises.
Hatta Kayaking and Wadi Hub: Get Wild in Nature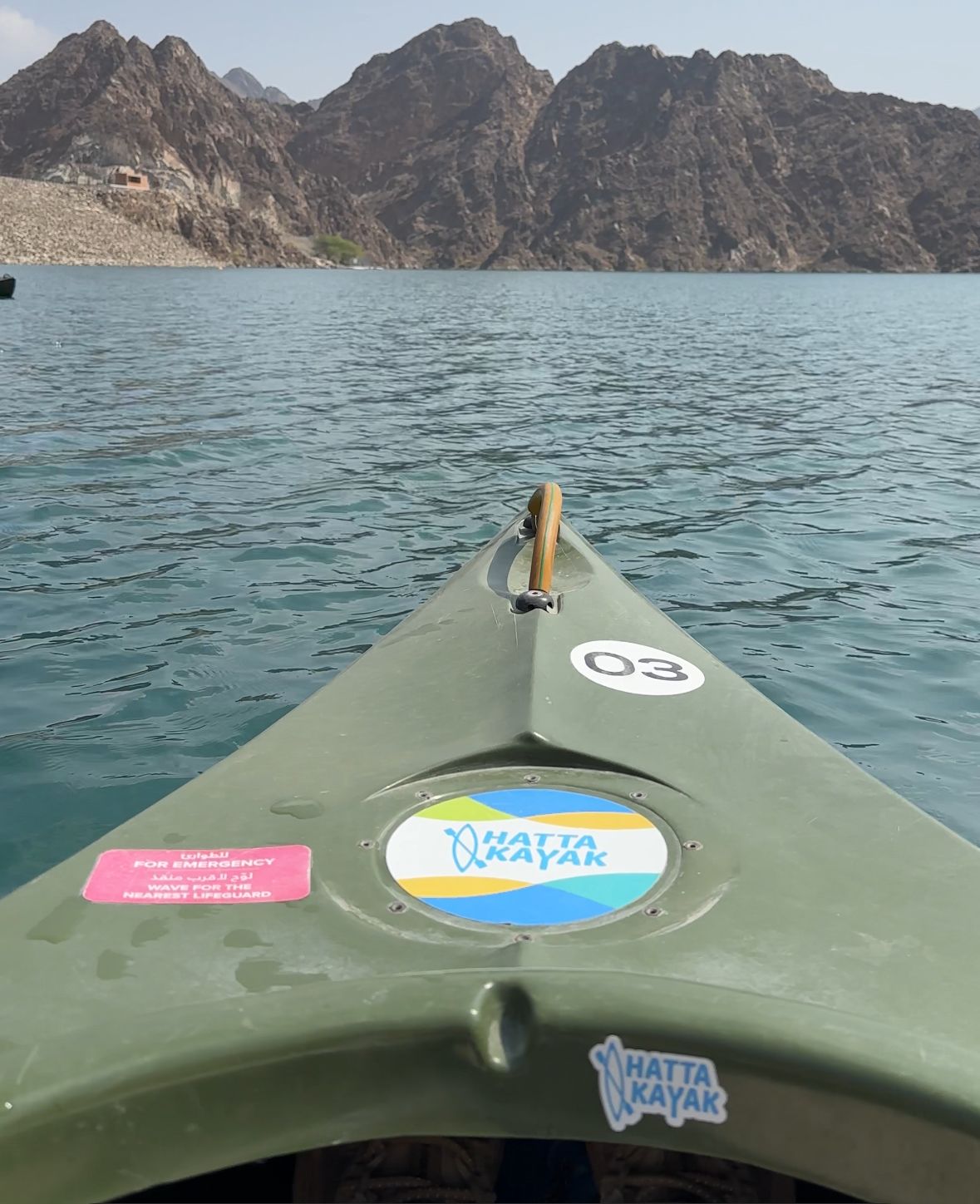 Hatta Kayaking is your gateway to a serene adventure amidst the breathtaking natural beauty of Hatta, Dubai's hidden gem. As you gently paddle through the tranquil waters of Hatta Dam, you'll be surrounded by the majestic Hajar Mountains. Whether you're a seasoned kayaker or a beginner, this experience offers an ideal balance of relaxation and excitement.
Despite the sun shining bright on our heads, we still decided to go for it and it was definitely worth it!
Hatta Wadi Hub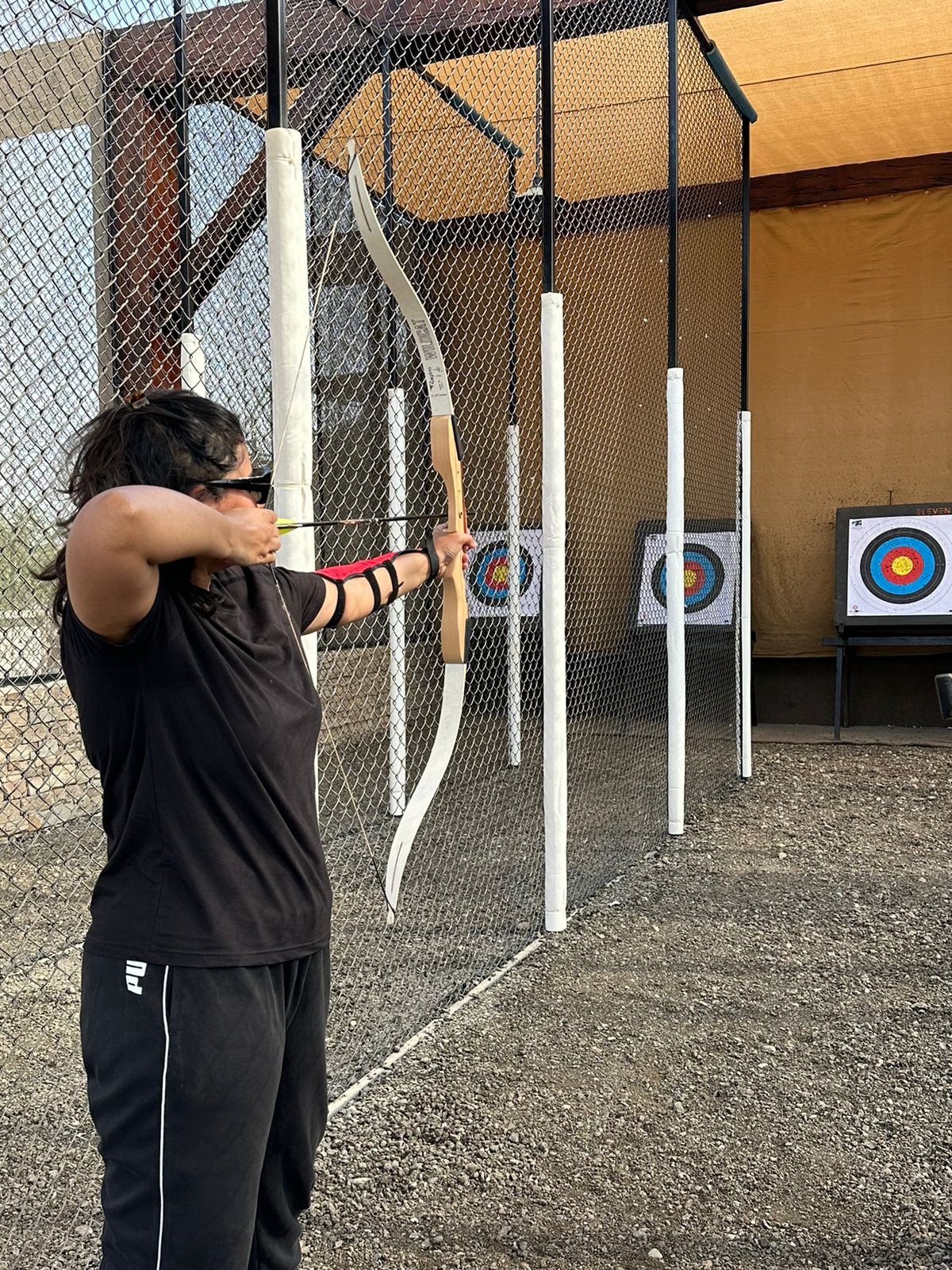 Hatta Wadi Hub is the ultimate playground for adventure enthusiasts seeking heart-pounding thrills in the heart of the desert. Here, you can embrace the desert's wild side with activities like mountain biking, downhill carting, zorbing, axe throwing, archery, zip-lining and much more.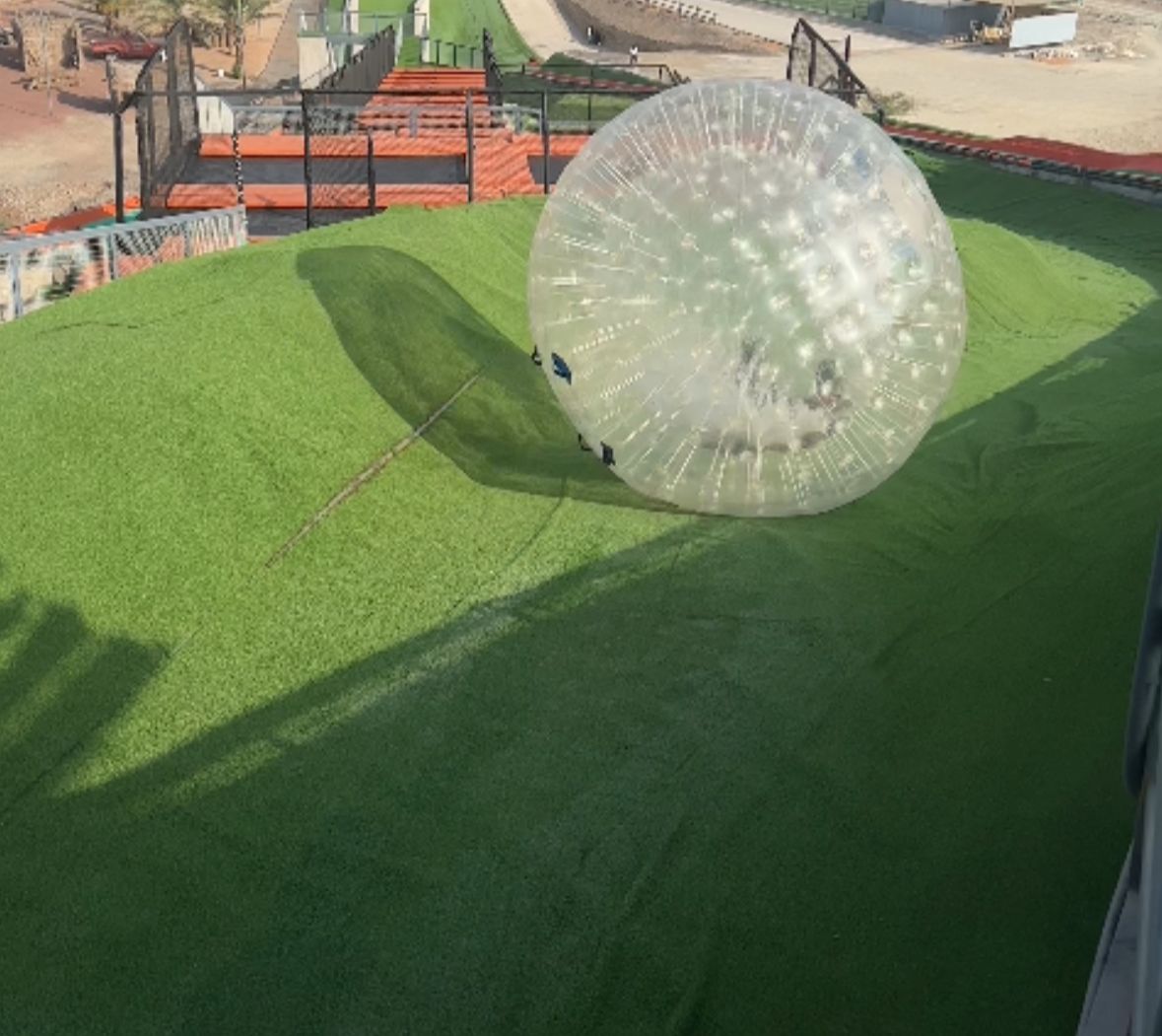 Moreover, with a range of outdoor adventures and family-friendly attractions, Hatta Wadi Hub promises an unforgettable experience of excitement and natural beauty in the rugged landscape of Hatta.
You'd have a difficult time choosing what you want to try first because there's so much to choose from!
Hatta Honey Bee Discovery Centre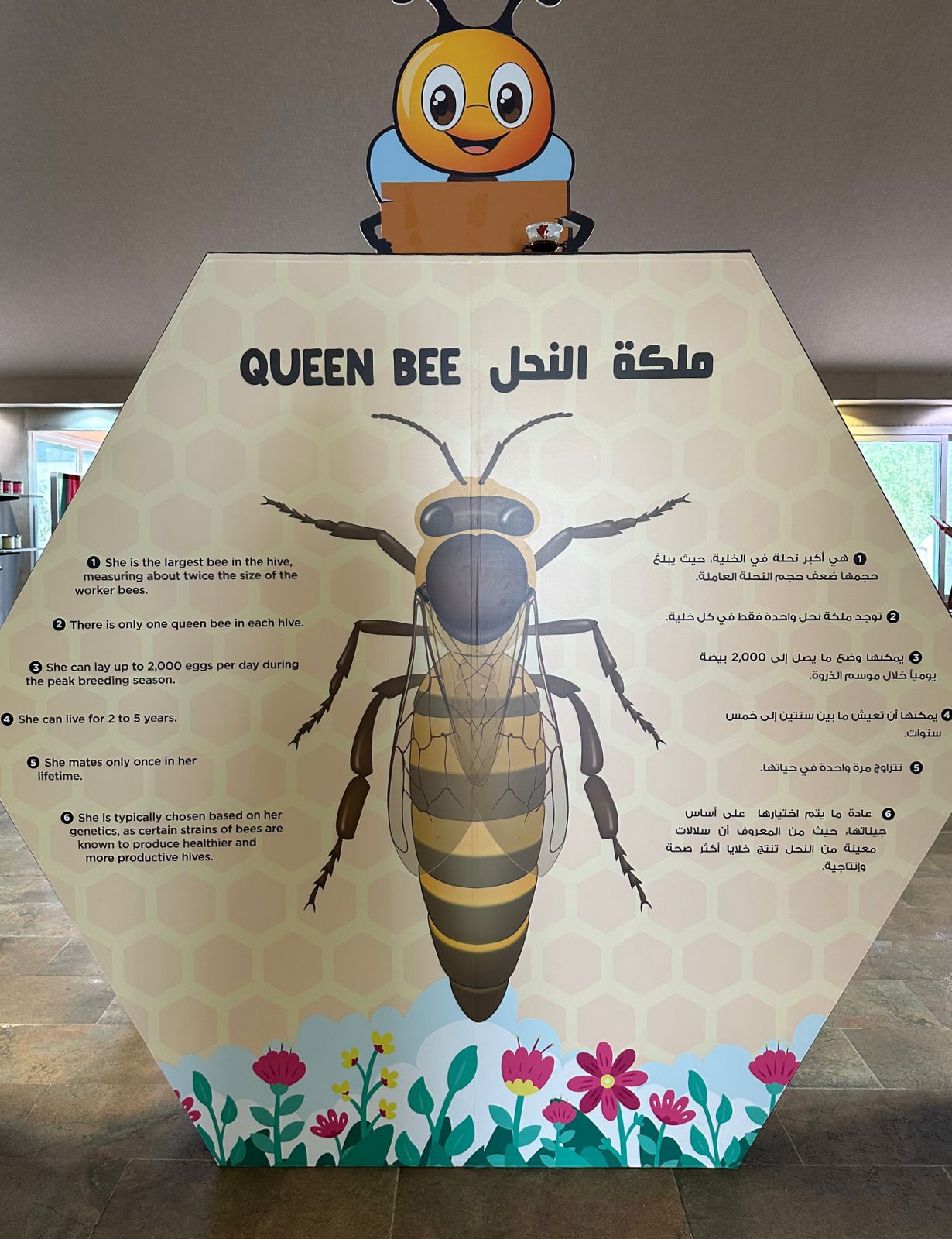 A truly unique place! Whether you're an adult or have little ones with you, the Hatta Honey Bee Discovery Centre is a perfect destination. The dedicated team of beekeepers and educators here is always striving for sustainable practices and an eco-friendly approach.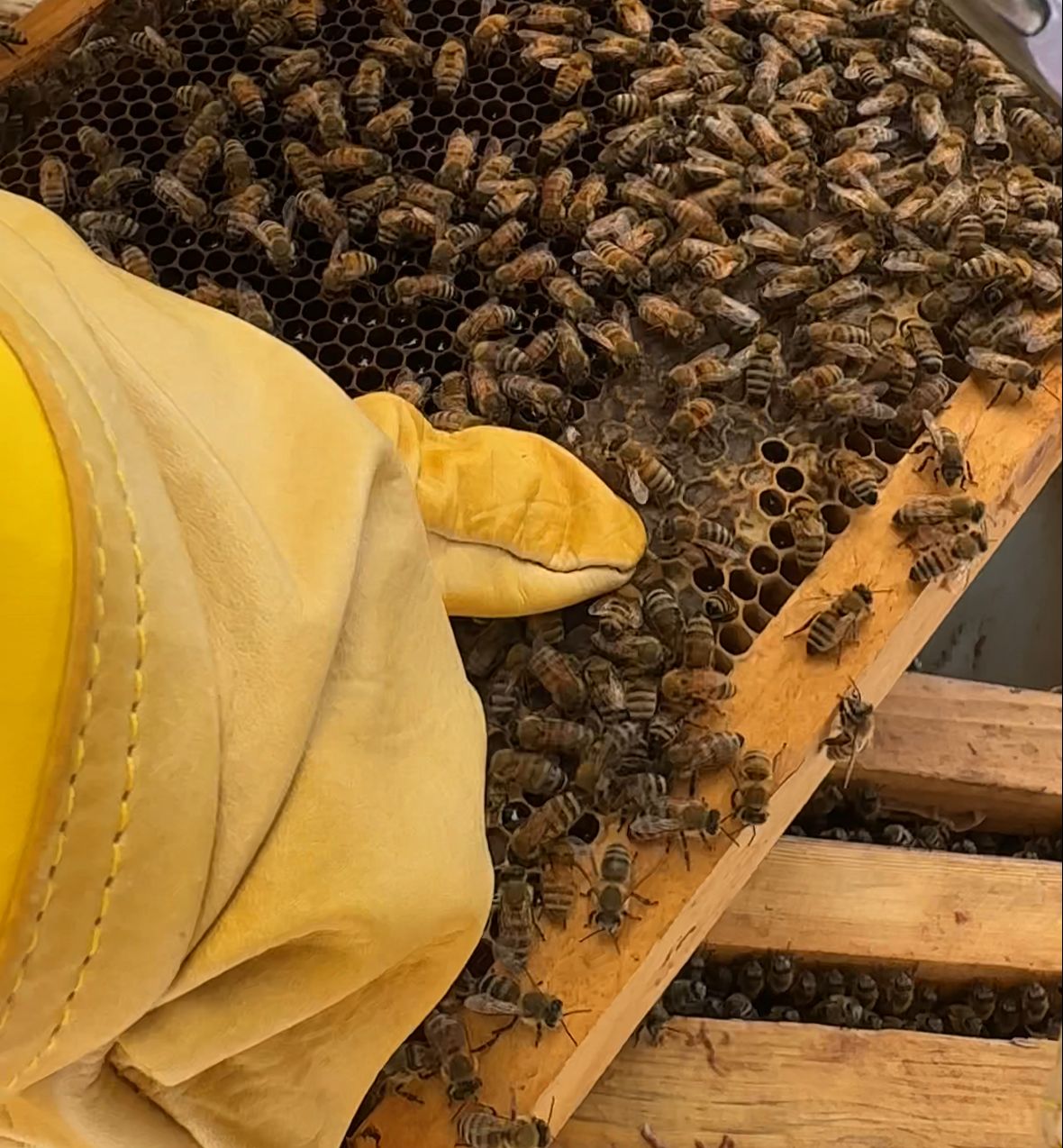 You'll find engaging children's activities, a fascinating outdoor garden to wander through, and a delightful organic cafe right on the premises where you can try different kinds of honey after tasting from the many options, they have available. Isn't that amazing? These honey jars and bottles also make the perfect gifts to give to your loved ones!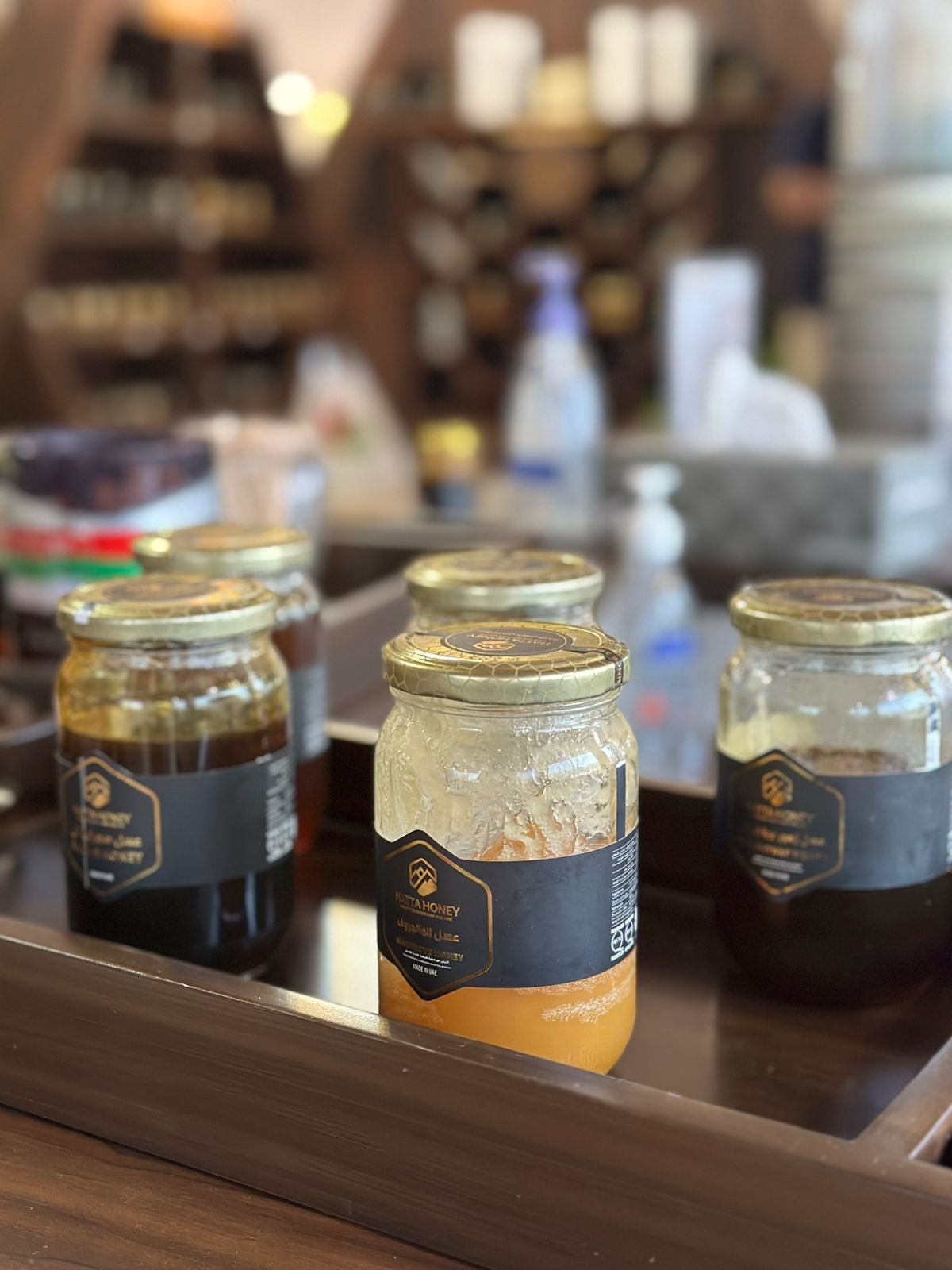 Another thing worth noting is that they give you protective suits to wear when you go say hi to the bees so you don't get stung by the bees.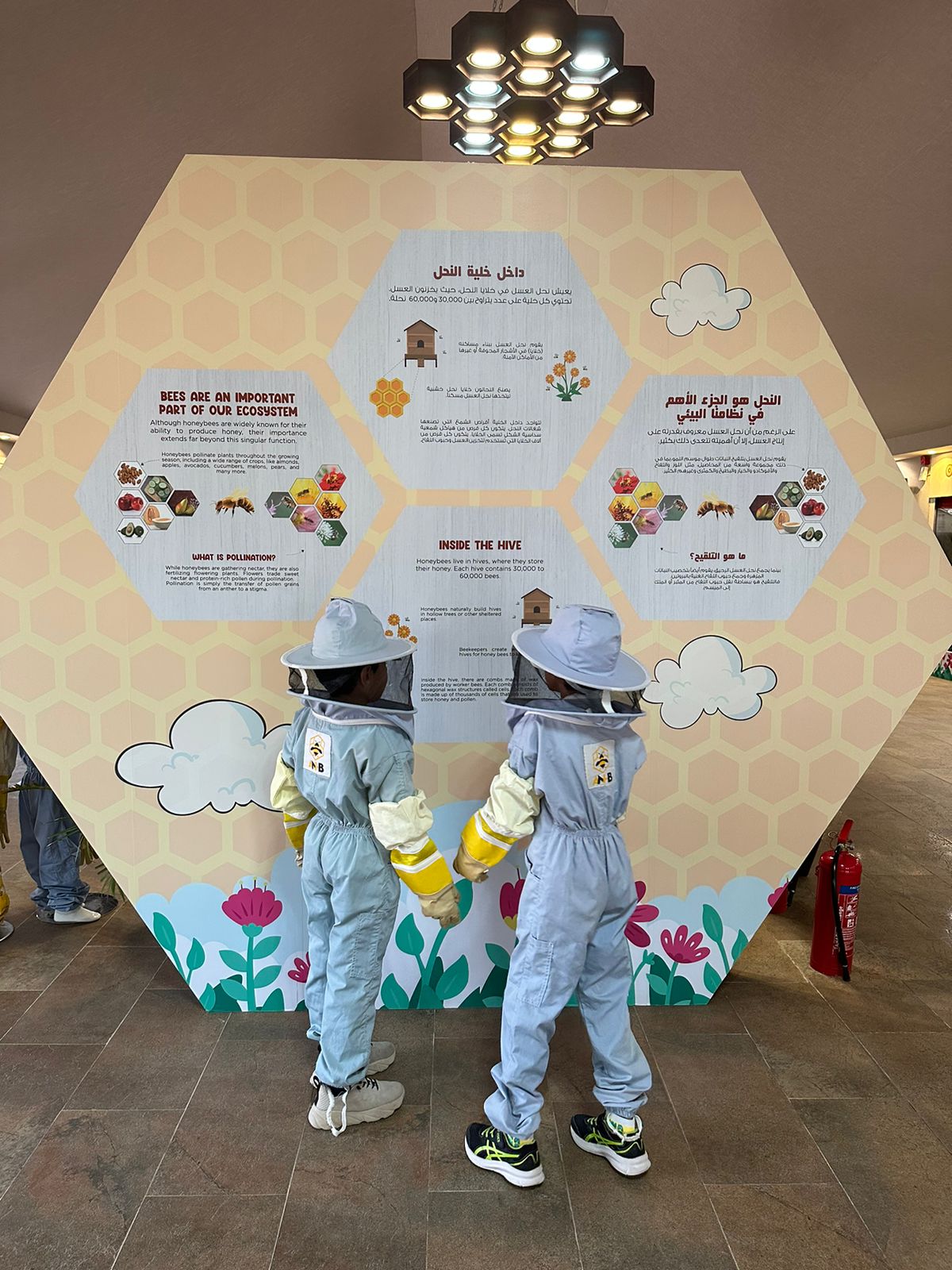 Also, the children looked super adorable in those tiny suits.
Sky Views Observatory with Edge Walk and Glass Slide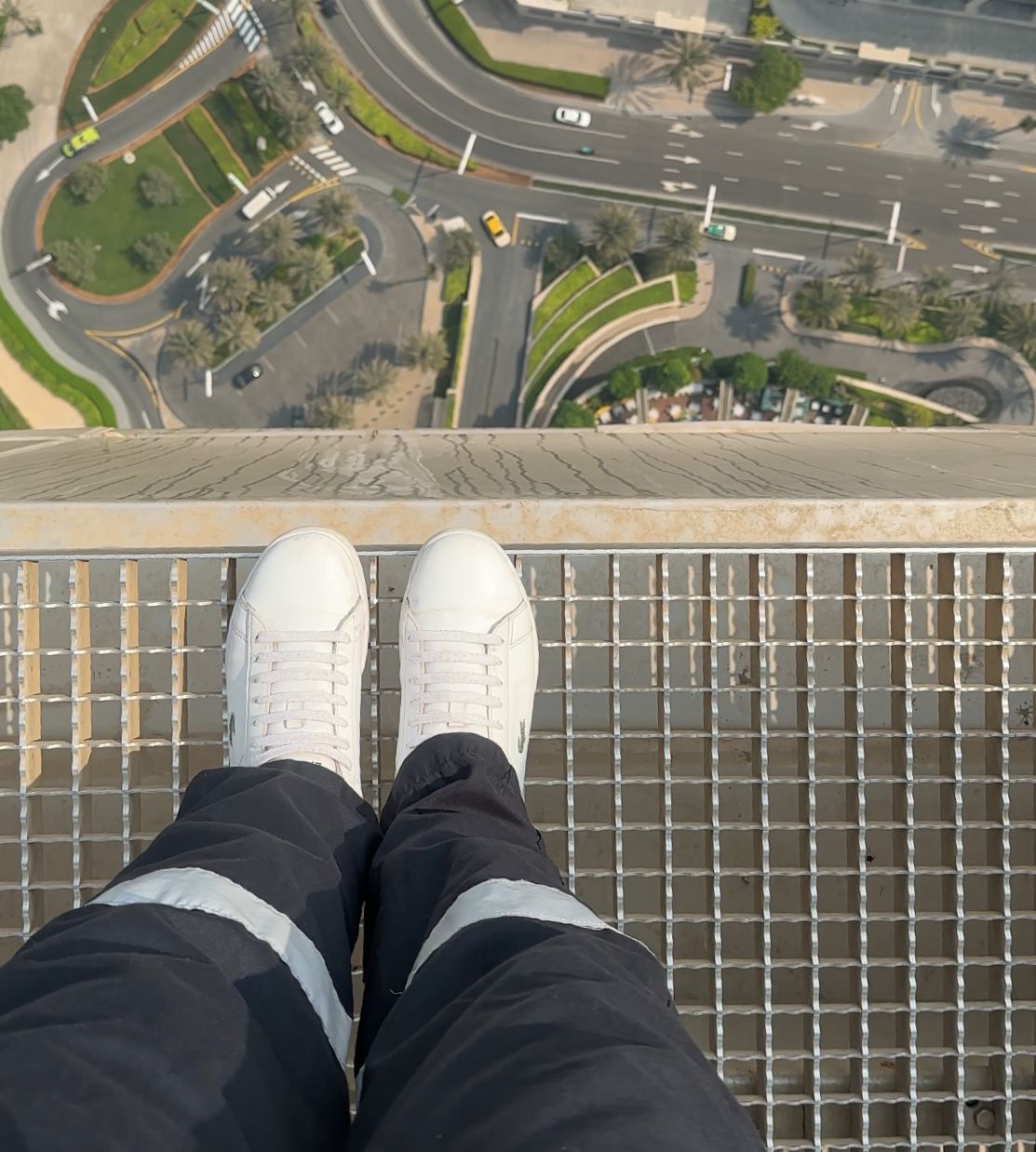 If you've got a head for heights and are an adrenaline junkie, Skywalk Dubai, located at the Address Sky View Hotel, is your ticket to an adrenaline-pumping experience. Located high above the city, you'll walk the walk on a transparent walkway, providing breathtaking views and an exhilarating challenge.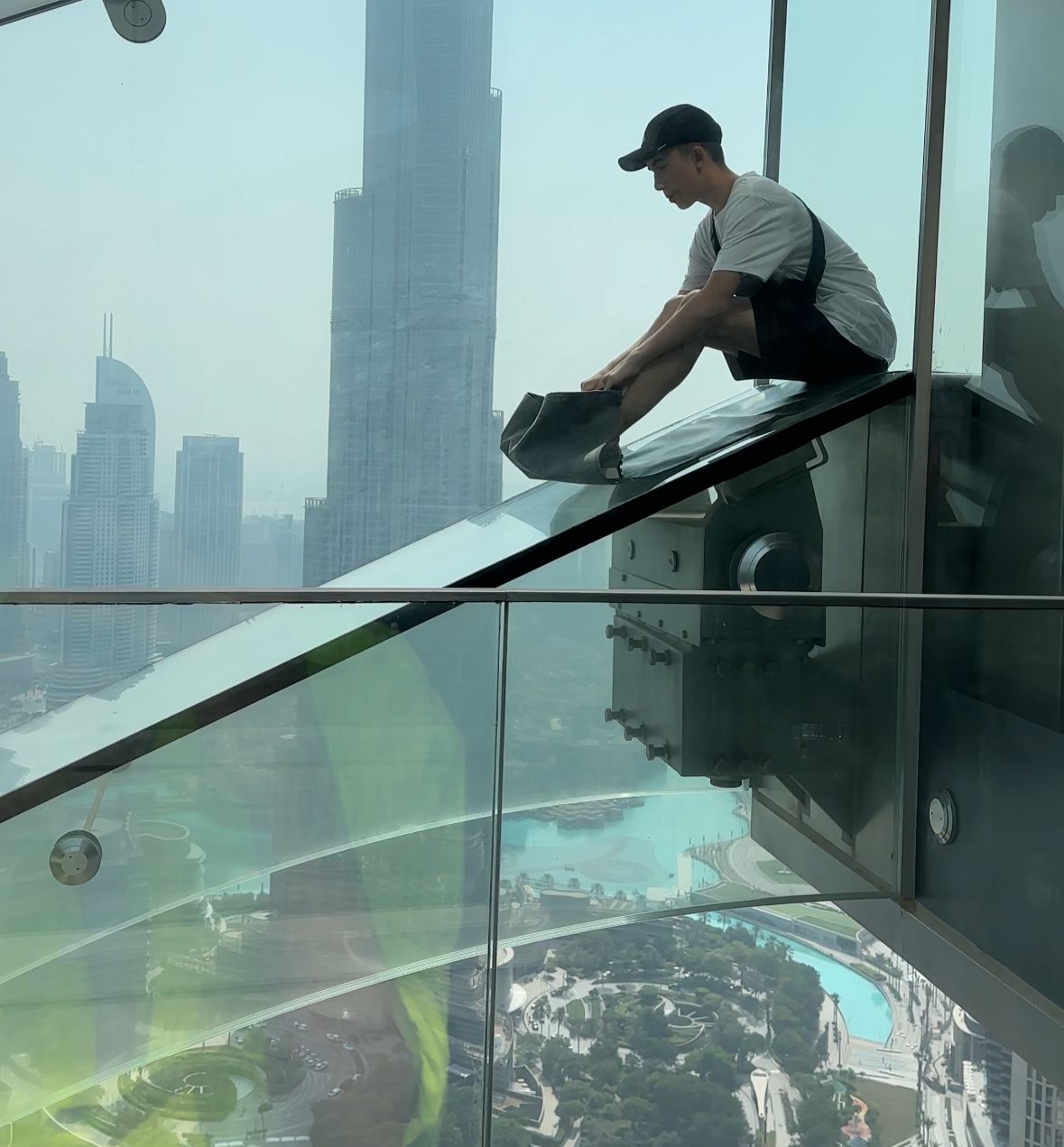 You might have seen this go viral but for those who haven't, it's a transparent tube wrapping around the tower, connecting levels 53 and 52. Visitors are asked to keep belongings safe before sliding down using a provided mat. The short ride with glass walls is thrilling and suitable for all ages.
However, expect long queues, so plan to arrive early. While you slide, your friends or family can snap photos from below for that perfect Instagram moment.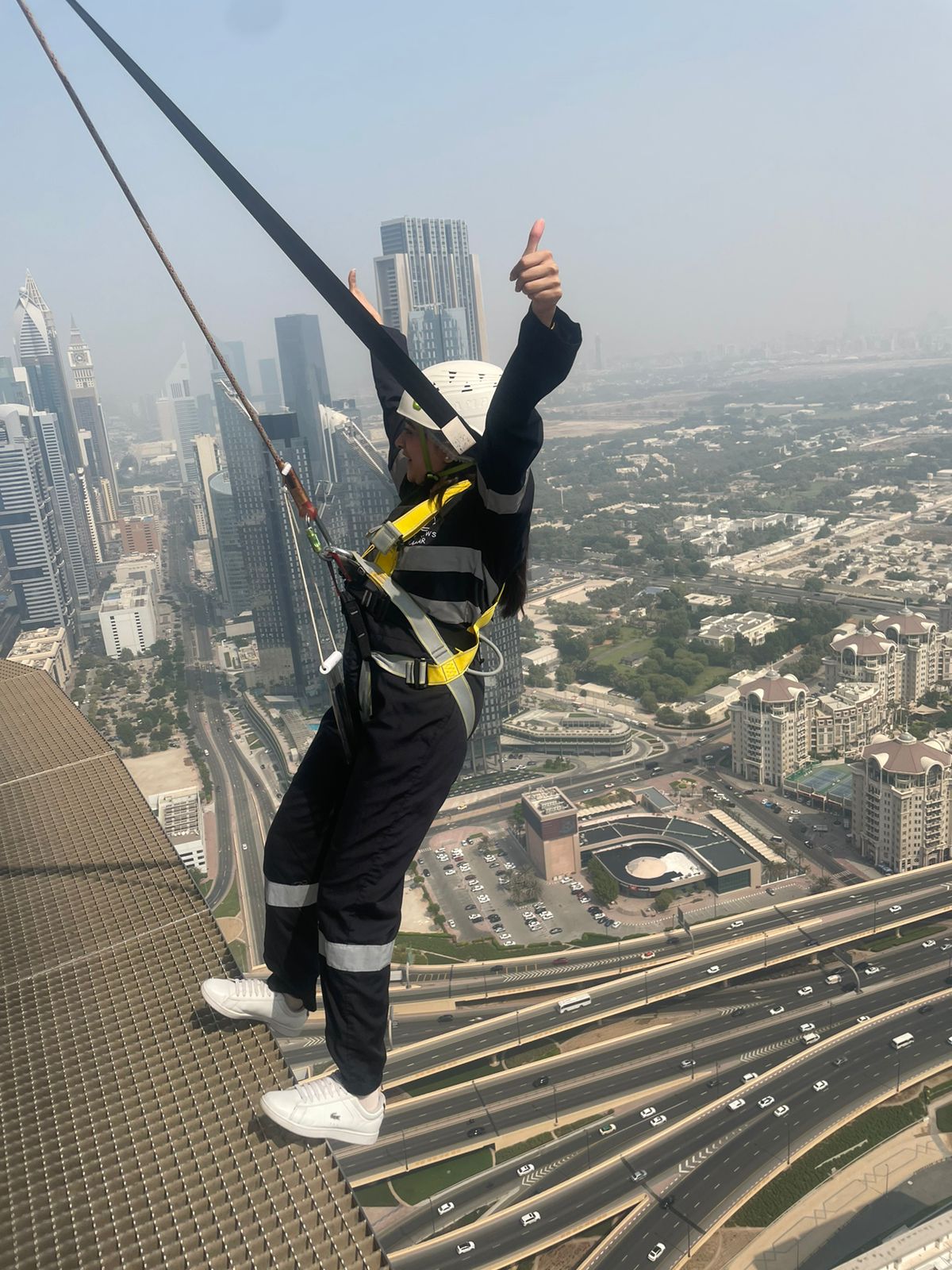 For the Edgewalk, visitors are securely attached to ropes and can walk around the outer ledge of the building's highest pod. But we're not done yet. Here's the scariest part – The instructor encourages you to release the rope and lean back slightly off the edge. Later, they'll ask you to lean forward. Yikes! I lost it here.
What I absolutely loved and appreciated was the safety measures that are top-notch with safety gear and a trained instructor accompanying each group. The walk lasts around approximately 20 minutes, and you're advised not to carry any items in your hands. Yes, you can take your phone but you'll be provided a clear pouch for your phone by the instructor.
Observatory and glass walk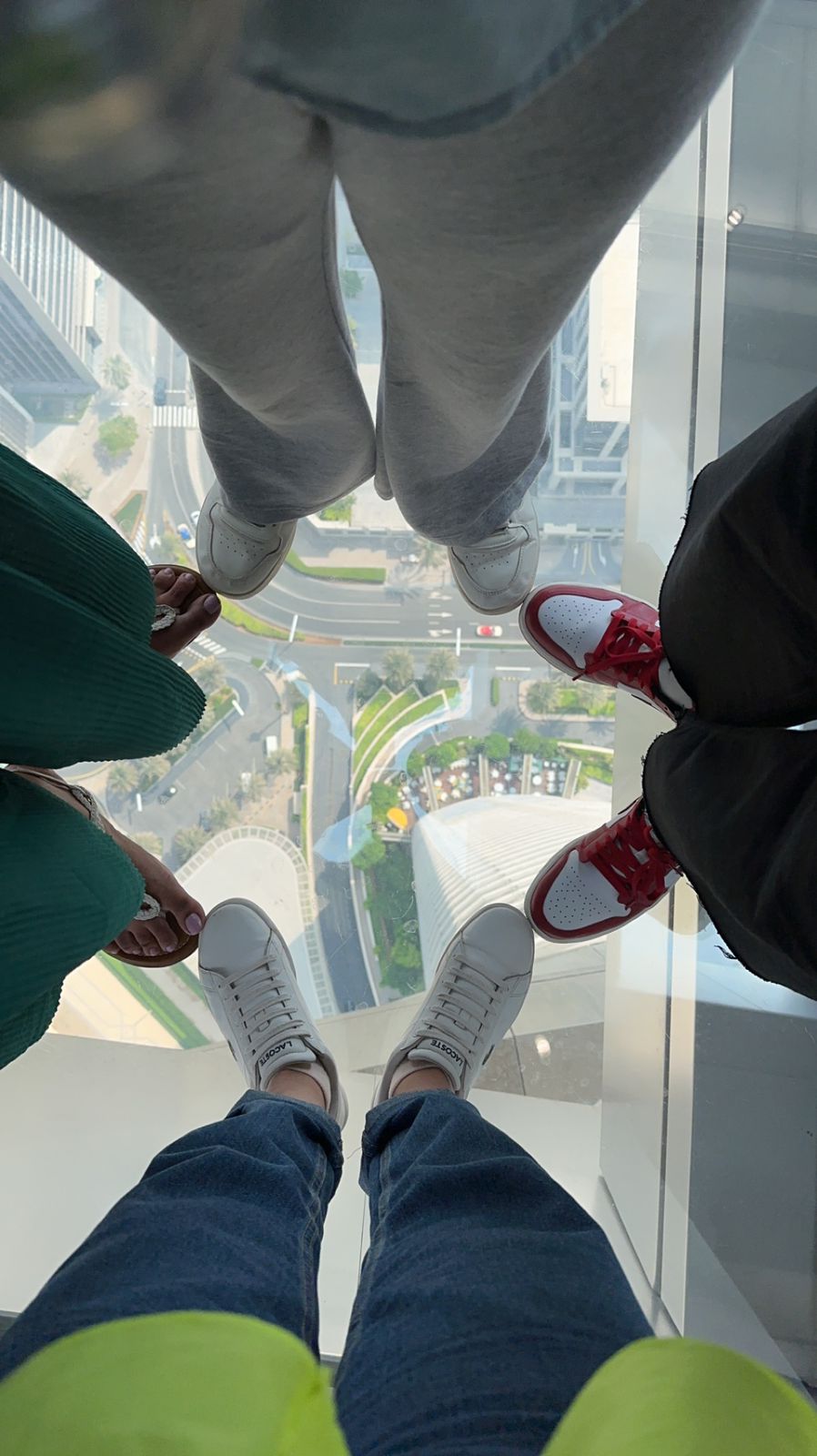 The Glass Walk – a super Instagrammable spot in the city. People were sitting, standing, and posing on the glass, trying to get the perfect photos. Walking across the 46-meter glass floor was fascinating, seeing all the traffic and trains moving below in the bustling city.
Pro Tip: Make sure you're wearing comfortable 'covered' shoes.
Sonara Camp: The Perfect Desert Escape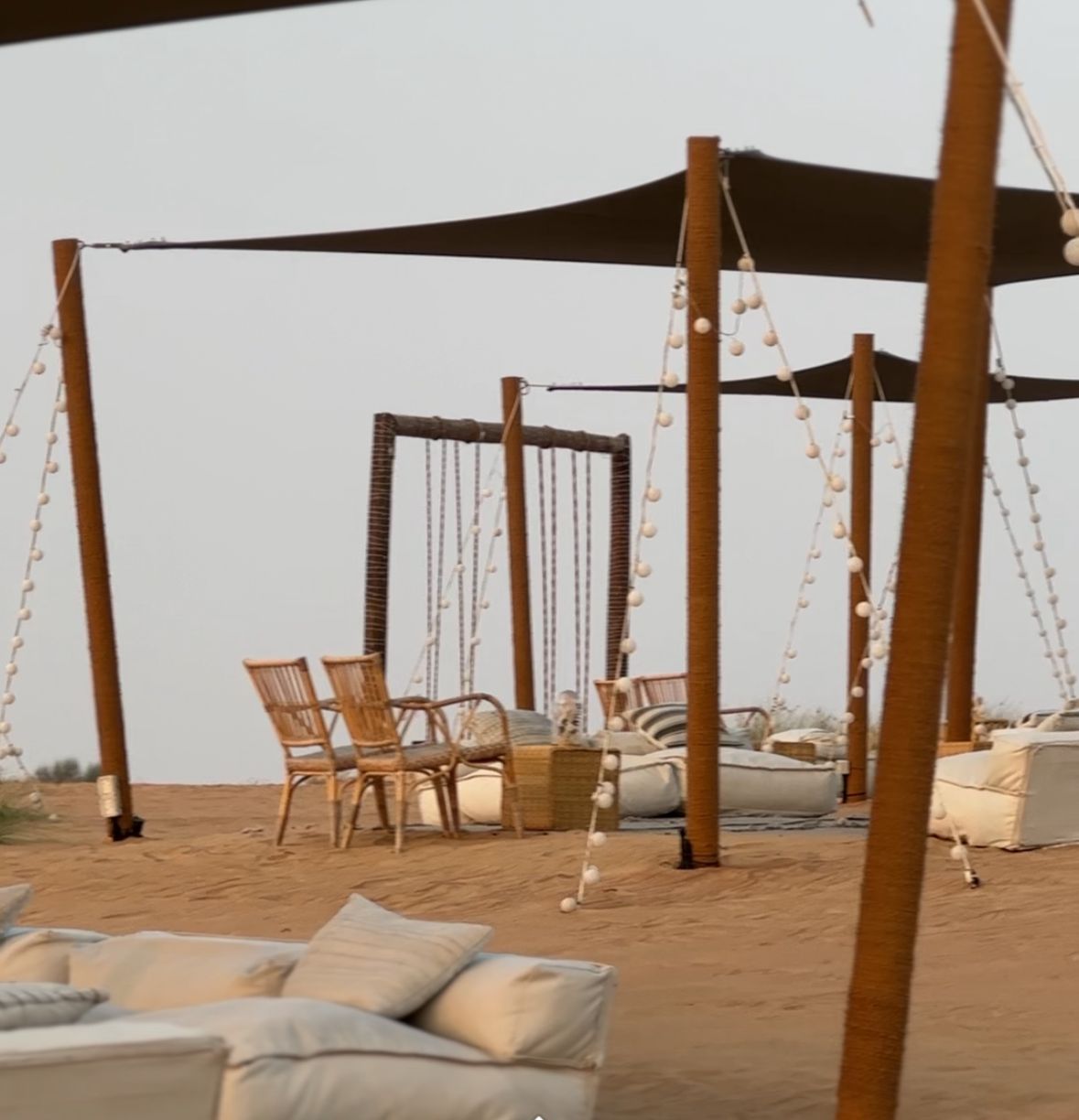 Sonara is literally a hidden gem. It is not your ordinary desert safari. For a taste of authentic Bedouin culture and a night under the starry Arabian sky, Sonara Camp is your dream destination.
Your adventure kicks off with an exciting Jeep ride weaving through the sandy dunes, leading you to the upper camp. Here, the tents are set up with comfy oversized couches and loungers, perfectly positioned for catching the stunning sunset views.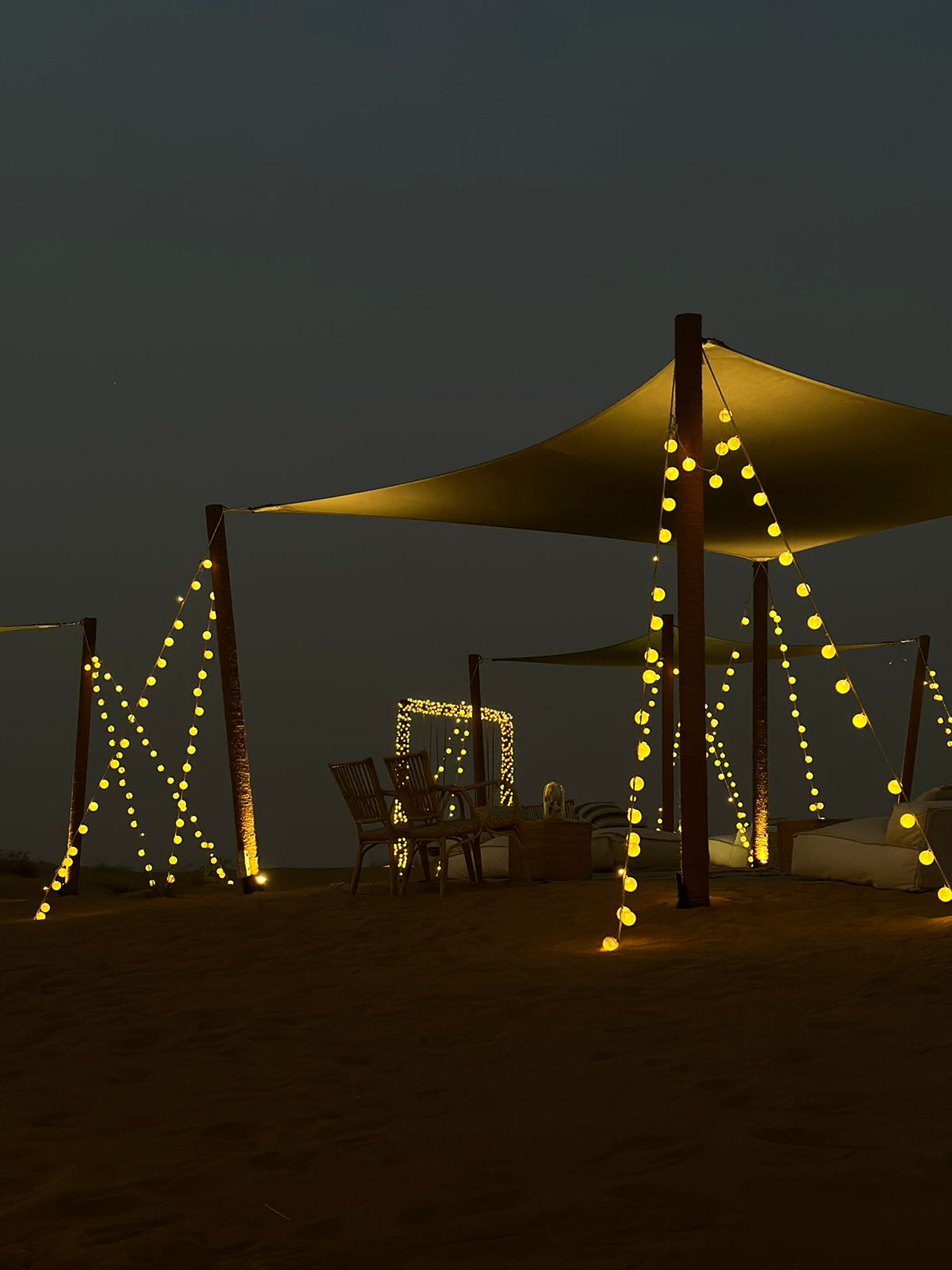 For a good two hours before sunset, a friendly server greets you with refreshing drinks and a damp towel for you to freshen up. Once you're seated, you'll be served some top-notch appetizers such as escabeche tuna mini tacos, smoked salmon blinis, scrumptious wood-fired burrata pizzettas and more!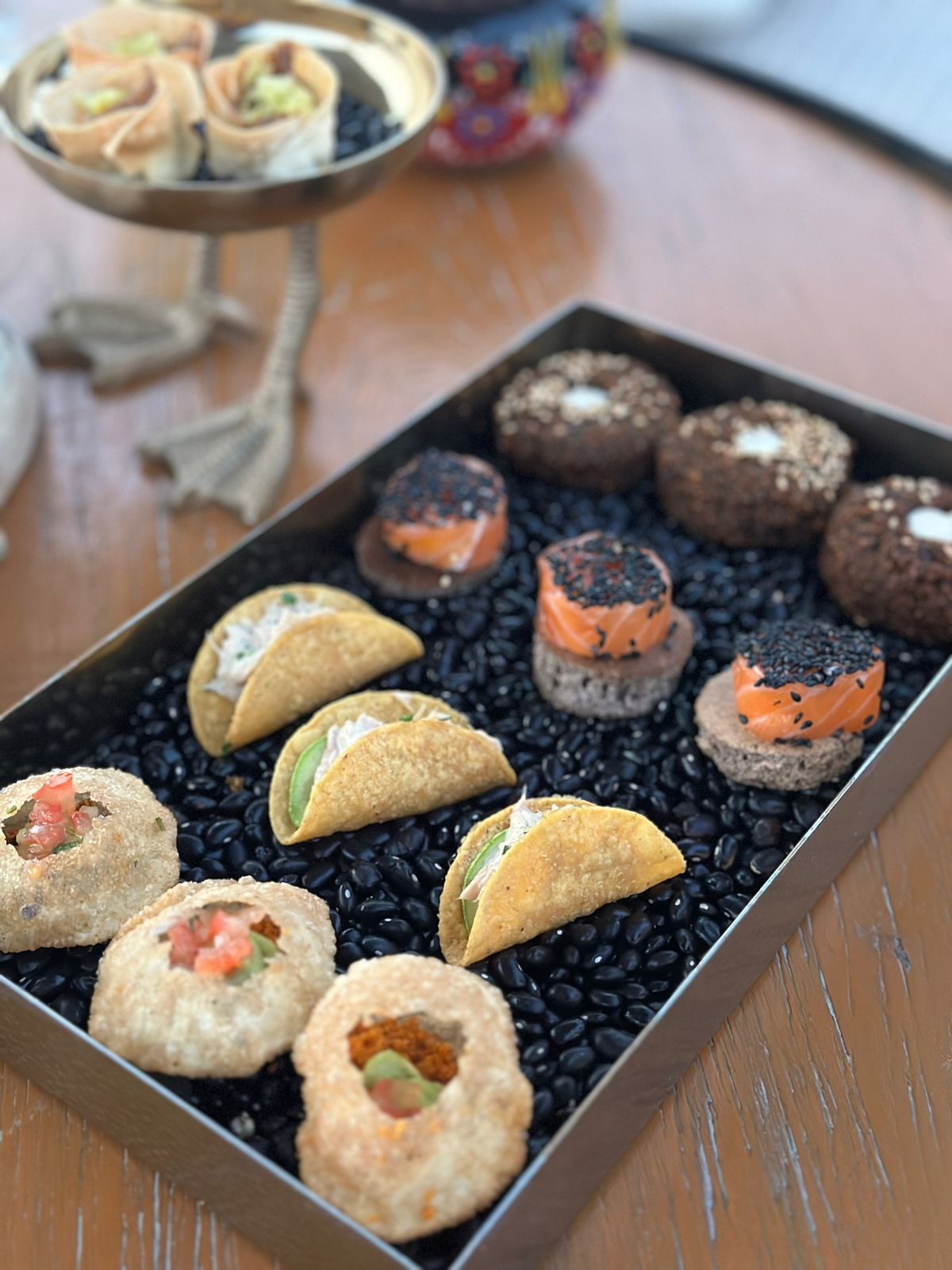 As the night rolls in, you'll head down the dune to your own dinner table under sparkling lights in the middle of the desert. There, you'd find a cozy table set up with a feast ready for you to dig into, family-style. While you enjoy your delicious meal, you will be entertained by fire shows, live music, and so much more!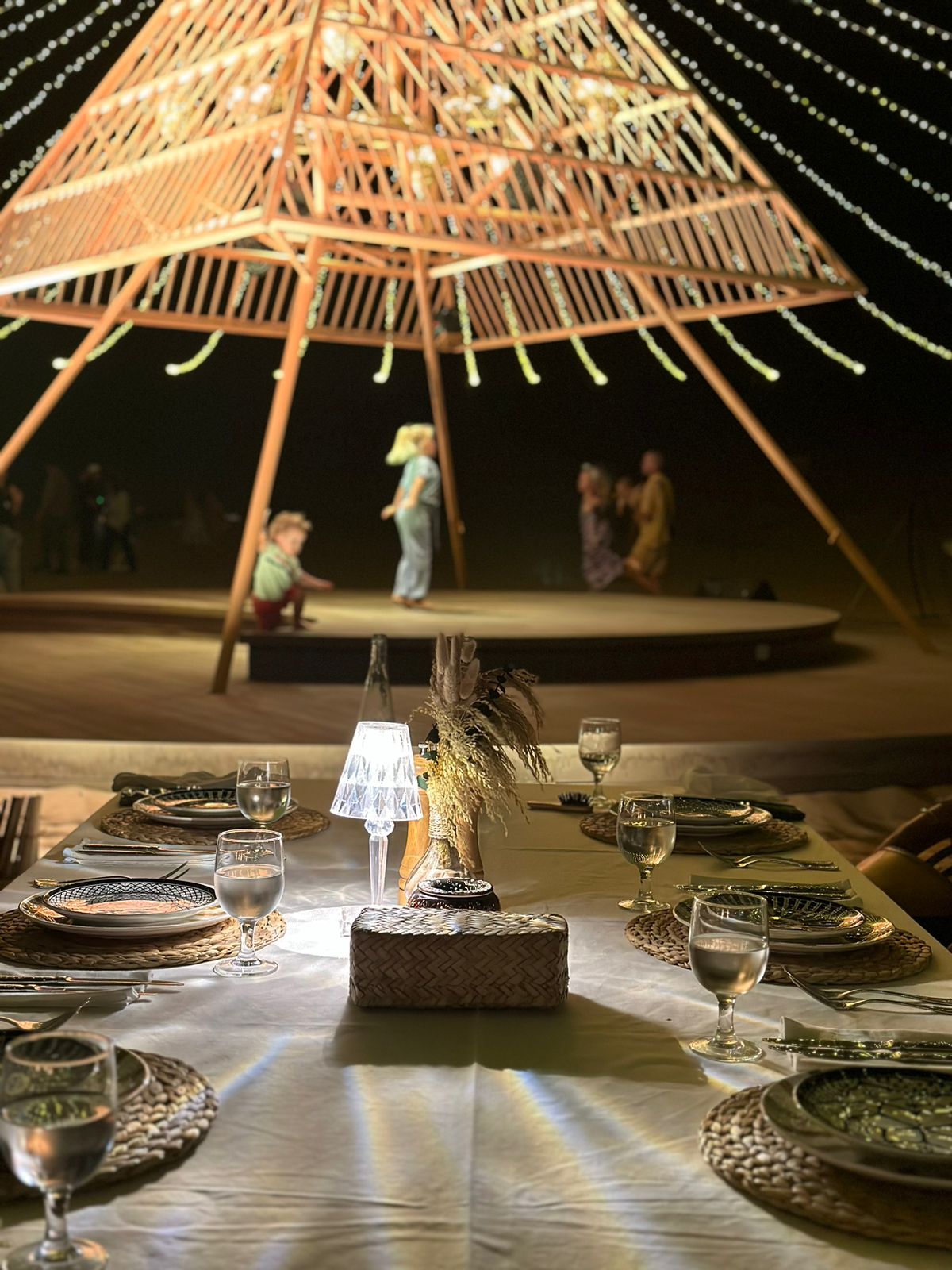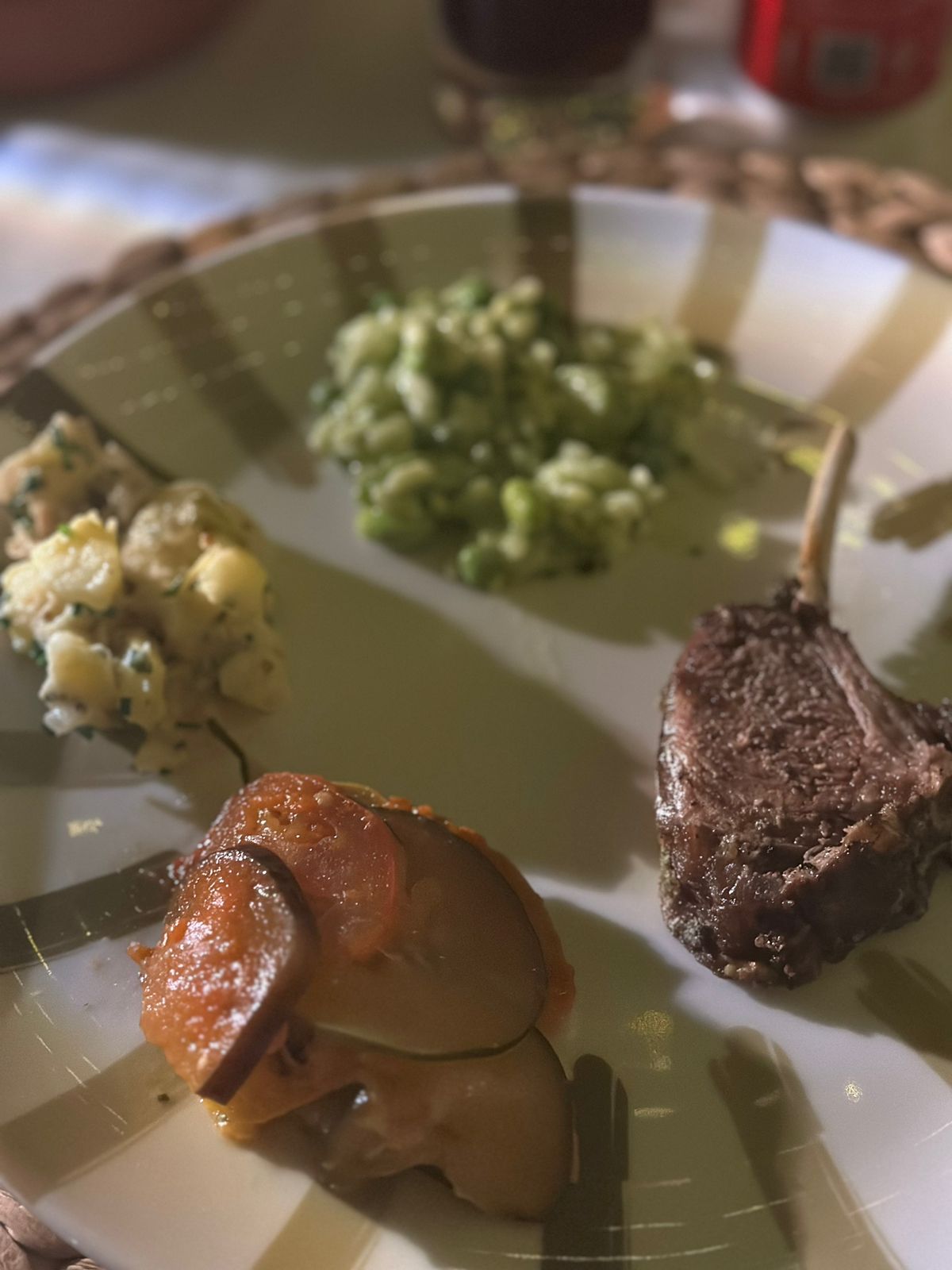 Moreover, they have been mindful about your little ones. Sonara Camp provides a diverse range of delights, from a mini buffet area to a popcorn machine, even a miniature open-air movie theatre for your kids' enjoyment.
This place would also be a perfect pick for special occasions.
Pro Tip: Wear loose fitted/light weight clothes so you could easily walk on the sand.
I regretted my decision of wearing jeans.
So, whether you're an adventure enthusiast, a seeker of luxury, or a nature lover, Dubai has it all and of course, so much more. These cool places are just the tip of the iceberg in the city that never ceases to amaze. Pack your bags and prepare to be astounded by the wonders of Dubai! Your dream Dubai vacation awaits, and it's filled with surprises at every turn.
Do you have more places to add? Let us know in the comments below.
Stay tuned to Brandsynario for the latest news and updates.