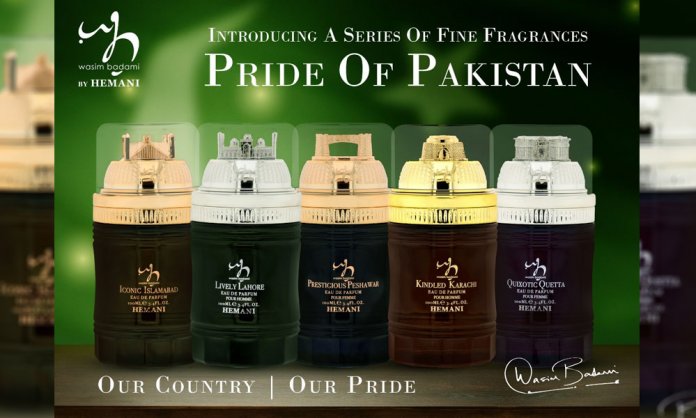 Pakistan is home to a few of the most amazing cities in the world with each city offering something extremely distinctive.
Keeping the uniqueness they all have to offer in mind, the debate revolving around which city is better than the other has been raging ever since the creation of the country.
Recently social media witnessed a banter between celebrities claiming that the scent of their city is the best.
The Banter – Celebrities tease each other by making fun of other cities
It started with Imran Abbas supporting Islamabad.
"I love Islamabad and its unique musky petrichor which is very typical to smell for people who are surrounded by it here in this city, he said inviting all his friends to come and stay in the Capital with him.
It was followed by a prompt reply by Ahmed Ali Butt calling Imran's video 'Cute'
"The only thing Islamabad smells of is boring politicians and bureaucrats," he laughed inviting Imran to come and visit Lahore instead.
Yasir Hussain was quick to support Karachi by stating that his city has the sea and the smell of freedom. He said he can ship Karachi's scent to everyone in a bottle.
The queen of morning shows, Nadia Khan responded by saying Quetta has the best fragrance due it's scenic beauty and nature.
While Sarah Gandapur maintained that nothing beats the fragrance of Peshawar which is home to some of the most hospitable people.
Other celebs also participated by sharing reactions and emoticons. It seemed that the whole nation was divided over the matter.
Exchange of Invitations
This teasing further led to some interesting exchange of invitations on the celebs' Insta stories.
Everyone was willing to invite each other over to show how spectacular their city is. In fact, they were ready to bear the expense as well!
The banter between the celebrities got the whole country involved. Everyone started praising and defending their cities.
The Big Reveal
What looked like a huge divide and conflict, was actually a smart move to unite the country. It was later revealed that this social media debate was a campaign led by WB By Hemani which is one of the largest natural product manufacturers in Pakistan.
The objective of this brilliant campaign was to bring the nation together by making them realize that each city of Pakistan is important and we should be proud of our country.
Unlike other beauty brands, this seems like a great and intelligent concept by Hemani aiming to promote and celebrate Pakistan in a time when everyone appears to be only concerned with defending their own city or province.
Before we label ourselves as anything else, we're all Pakistanis and belong to the same soil. Pakistan is our pride and we should stay united to protect and promote it. Do you agree?
WB by Hemani has truly captured the essence of Pakistan right in time for the Independence Day celebrations. Ahmed Ali Butt's latest video shows that jokes aside, however, when it comes to Pakistan, we're all one big happy family.
Labeled as the Pride of Pakistan, the range includes five major fragrances;
Iconic Islamabad
Kindled Karachi
Lively Lahore
Prestigious Peshawar
Quixotic Quetta
Packed to make an impression internationally, each bottle has a monument defining each city.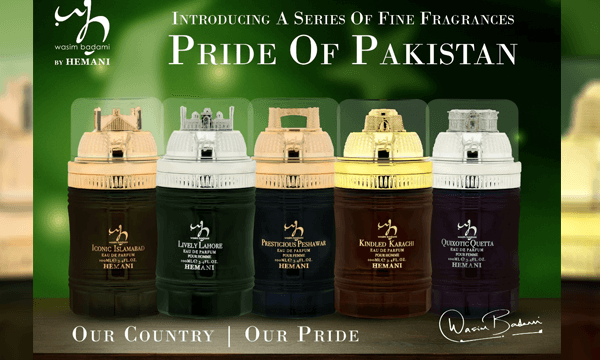 Uniting the country by making each scent available throughout the nation, WB by Hemani delivers the best Impendence Day gift for everyone.
Get all the fragrances right away and celebrate #MereWatankiKhushbu this Independence Day.