Waqar Younis is a well-known name in Pakistan, especially if you are a cricket fanatic!
Recently, the Pakistani cricket coach, commentator, and former cricketer who captained the national team came under fire on social media.
Younis was caught liking an obscene video on his Twitter account. However, he claims that his account was hacked, and it wasn't him who did this.
He posted a clarification video, using the same handle under question. Now the matter is that if his account was hacked, why didn't the hacked change the password? Moreover, why did the hacker target him?
— Waqar Younis (@waqyounis99) May 29, 2020
Younis claimed that it was an extremely shameful and painful experience for him and his family.
Continuing his explanation, Waqar Younis said that he had thought that Twitter is a great platform to interact with acquaintances and the people one knows.
Today I have to say with great regret that when I woke up this morning, someone hacked my Twitter account and liked grossly inferior videos from my account.

So it is a matter of great shame, it is a matter of great regret and discomfort. For me and my family too. I used to think that social media or Twitter is a way of interacting with people.

But unfortunately, this man ruined everything. By the way, the hacker has not done this for the first time.

I have had an account hack three or four times. I do not think this man is going to stop, so I have decided that I will not come on social media after today.

I love my family more. You will not see me on social media after today. I am sorry if this hurts anyone," he added.
In conclusion, he shared that the 'Allah ka banda' won't stop hacking his Twitter profile and presumably and inexplicably liking adult videos from it. Hence, he has decided to get off social media and never use Twitter again!
Screenshot of the Video Goes Viral on Social Media!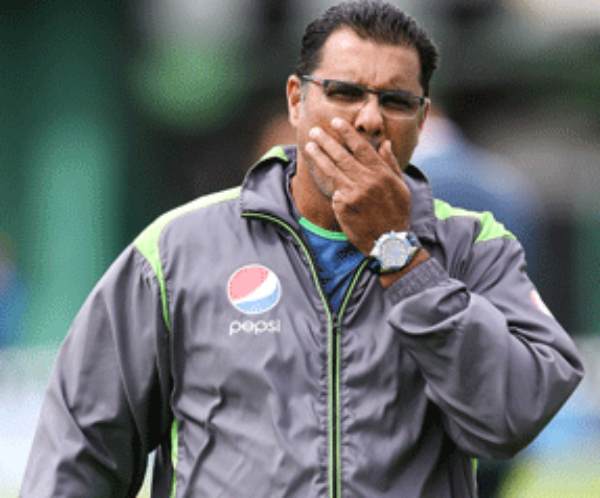 A screenshot of the liked adult-video is floating around on social media and is going viral like anything.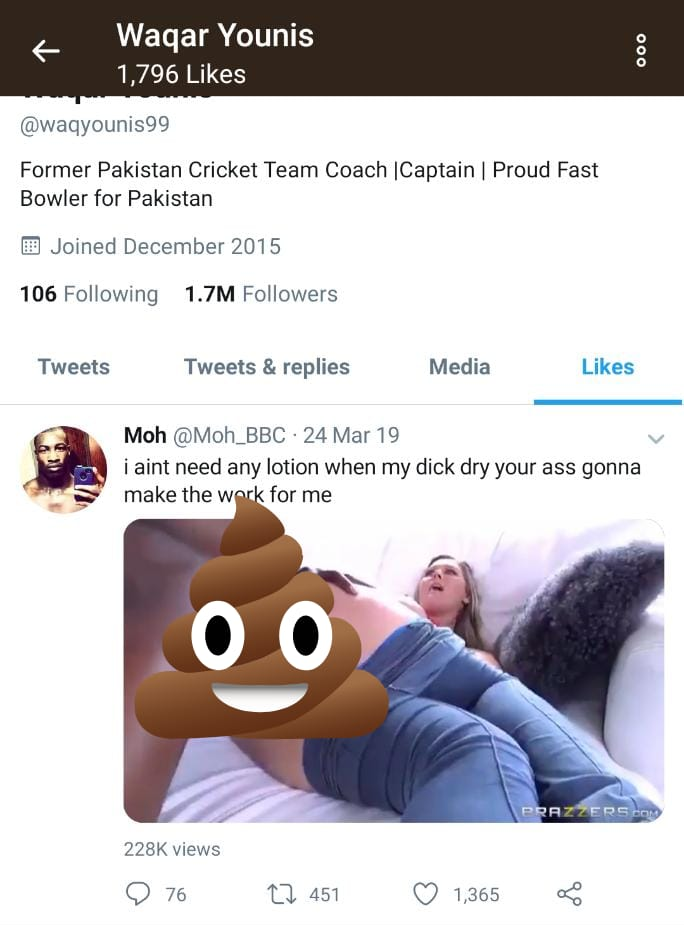 While some made fun of the retired cricketer, others supported his story of being hacked!
<

Whole Nation To Waqar Younis RN.#waqaryounis pic.twitter.com/GzuSyn720A

— ❣️ Faiza Saleem ❣️ (@Behen_Ho_Teri) May 29, 2020

Office of the hacker who hacked Waqar Younis' Twitter account 😂😂 #waqaryounis pic.twitter.com/TLT31TlfY2

— Mazak Masti Memes (@MazakMastiMemes) May 29, 2020

Stop judging Waqar Younis, it is not just @waqyounis99 who watches porn in #Pakistan, most people including both men and women like to watch porn, the fact is it is just so easily available…#waqaryounis pic.twitter.com/D9hR4sh5fN

— سِـــــدره کنول ( سابقہ پٹوارن) (@SiddraKanwal) May 29, 2020


p lang="en" dir="ltr">Pakistanis after seeing #waqaryounis episode! pic.twitter.com/r0jOvXnS6R

— Official Phupho (@OfficialPhupho) May 29, 2020
@waqyounis99
The official twiiter account of waqar younis was hacked . so pls do not spreads bad things about our legend#waqaryounis
🙏🙏 pic.twitter.com/mkkbFpbd4d

— Zahid Maqbool (@ZMShazu) May 29, 2020
Every other celebrity after doing idiotic things on social media 🙄🙄🙄#SamanthaRuthPrabhu #PoojaHegde #waqaryounis pic.twitter.com/M0j8TzZwEx

— SHADAB (@fasikhan0794) May 29, 2020
#waqaryounis Watching Porn thinking that : pic.twitter.com/GgIFhCSUb9

— Rishi Singh.. (@_silvershades) May 29, 2020
It might hurt a lot of people to see the rangeen side of this man in green! But we should listen to the other side of the story. There are many ways to watch porn and Twitter is not one of them. Could have been a hack. #waqaryounis pic.twitter.com/TZcFL6oc9H

— Abeer Berkat (@abeerberkat) May 29, 2020
Fans after seeing #waqaryounis trending for wrong reasons !😿 pic.twitter.com/wOioIVLjdQ

— STAY AT HOME "Le Tadkamarkey" (@Aneelgs) May 29, 2020
Do you think Waqar Younis was hacked? Share your thoughts with us in the comments below.
Stay tuned to Brandsynario for more news and updates.