If you're from Pakistan and dreaming of exploring Turkey, there's good news! You'll need something called a visit visa to enter Turkey. But don't worry—it's not as complicated as it might seem. Here's a simple guide for Pakistani citizens to visit Turkey.
The Easy e-Visa Service
Turkey has made things super easy for tourists and business visitors. If you hold an ordinary passport from Pakistan, you'll need a visit visa to go to Turkey. But if you already have a valid visa or residence permit from places like Schengen, USA, UK, or Ireland, here's a shortcut: you can get a one-month single entry e-Visa from Turkey's website. Easy, right?
How to Apply
Here's the best part: you can get this visa in just a few minutes without having to go to any Turkish office. All you need to do is follow three simple steps: Apply, Pay the Fee, and Download. Visit the website https://www.evisa.gov.tr/en/ to start your application process.
Once you're done, you'll be given a link to download your e-Visa. They'll also email you the same link. Make sure to keep your e-Visa handy, either on your phone or as a printout, just in case there's a problem with their system at the airport.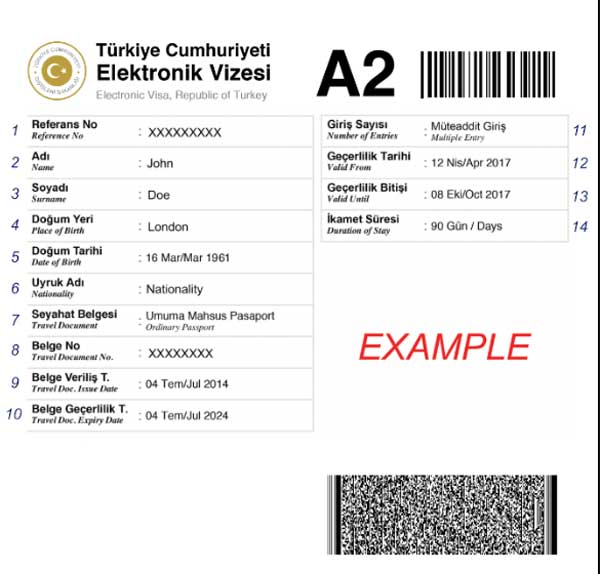 Visa Fees 
To get this visit visa, you'll need to pay a minimum fee. For Pakistani citizens, the visa fee is $60. That's not too much to explore the wonders of Turkey!
But wait, there's one more thing. You'll need to show that you have enough money to cover your expenses while in Turkey. According to the official rules, you'll need at least $50 for each day you plan to spend there. So, if you're staying for 30 days, you should have around $1,500. This ensures you have enough for your daily expenses during your visit.
Final Tips for Your Turkish Adventure
When you're all set to embark on your Turkish journey, make sure to have your e-Visa handy. Whether it's on your phone or printed out, having it with you is important.
So, if you're excited about exploring Turkey's beauty and culture, just hop online, follow those easy steps, pay the fee, and you're ready to pack your bags! Enjoy your travels from Pakistan to Turkey—it's simpler than you might think!
Stay tuned to Brandysnario for the latest news and updates.