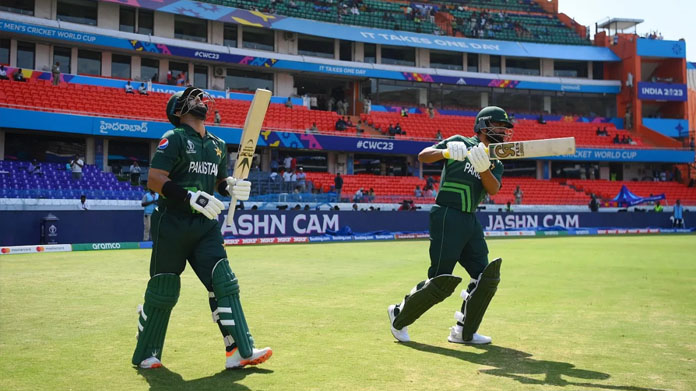 Amidst the excitement of the ICC World Cup 2023, the Pakistan Cricket Board (PCB) is embroiled in a waiting game, hoping for visa clearance for the media and fans.
The visa delay has kept Pakistan's media crew and fervent fans from witnessing the action at the ongoing 2023 ODI World Cup in India.
Pakistan launched their World Cup campaign with a commanding 81-run victory against the Netherlands at the Rajiv Gandhi International Stadium. However, the absence of Pakistani journalists and exuberant fans was unmistakable.
The sole beacon of Pakistani support came in the form of Mohammad Bashir, affectionately known as Bashir Chacha. A Chicago resident, he managed to secure his ticket through a connection within the Pakistani team.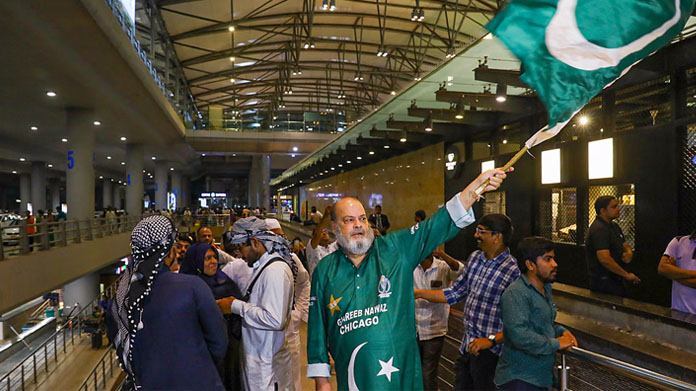 Reports suggest that around 60 journalists have filed applications for Indian visas. Yet, despite the World Cup 2023 already being underway, the status of these visas remains uncertain.
The PCB had already alerted the ICC about this visa delay, urging the governing body to ensure that Pakistani journalists and fans receive their visas promptly.
Looking ahead, Pakistan is scheduled to face Sri Lanka on October 10 in Hyderabad, followed by a high-stakes clash against India in Ahmedabad on October 14.
The anticipation for visa clearance intensifies as the cricketing world watches this unprecedented scenario unfold.
Meanwhile, the ICC World Cup 2023 officially began in India with the opening game. The tournament features 10 teams vying for the title across 10 venues in 45 high-stakes league matches.
As the tournament progresses, the top four teams will advance to the semifinals. These crucial matches are set in Mumbai on November 15 and in Kolkata on November 16. Reserve days have been allocated for both the semifinals and the final to ensure fairness.
Stay tuned to Brandsynario for the latest news and updates.