Sanam Jung has won the hearts of netizens after her latest stories. The stories feature her beautiful and adorable daughter Alaya learning something very important. The videos are simply heart-warming, have a look why!
Learning The Quran
Sanam Jung put up stories of her daughter Alaya learning the Quran. The adorable munchkin is on the Yasul Quran and learning her basics like a very good student! It seems the two spend quality time together this way as Sanam Jung knew wherever her daughter stops and helped her learn that.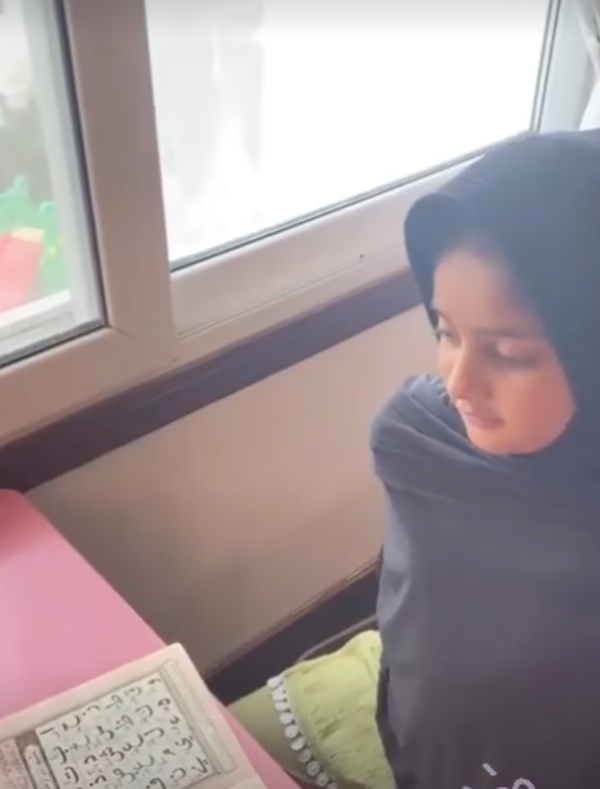 Alaya also looks very excited and happy to be learning it. Nowadays, it is extremely difficult to have children sit down and study anything. The fact that Jung is raising her daughter with the most important book learned is amazing! Have a look at the two:
Kids Will Be Kids
The funniest part however is that after the two were done, Alaya needed some other form of entertainment. You never know if she was also bribed for the Quran session with the promise of celebrating 14th August after. Right after the Quran lesson is done, there is a video of the munchkin dressed in green!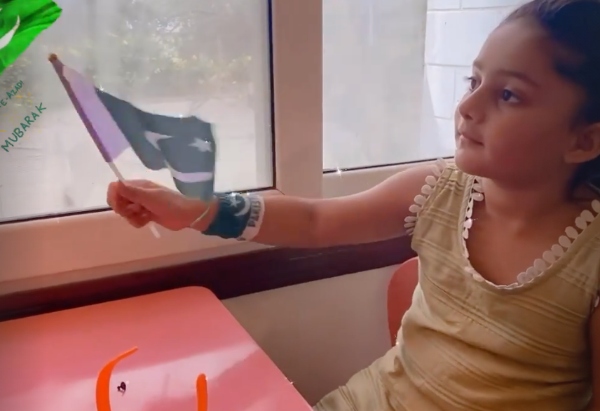 On top of that, she has green and white bangles on and also a mini flag. She's waving it like a true Pakistani!
The Mother-Daughter Bond
The mother-daughter bond that Sanam Jung and her daughter Alaya share is truly precious. Her social media accounts are brimming with pictures of just her with her daughter. As if they need anything else!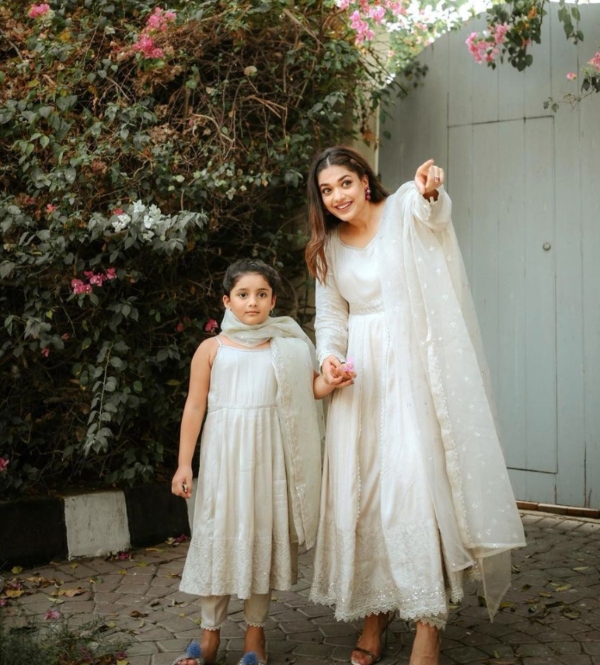 The two also accompany each other on shoots with special clothes made for Alaya. Moreover, Sanam Jung also speaks about the mommy experiences with others. For instance, Alaya not liking the colour of her dupatta and having a bad mood over it. Everyone with a little fashionista can relate!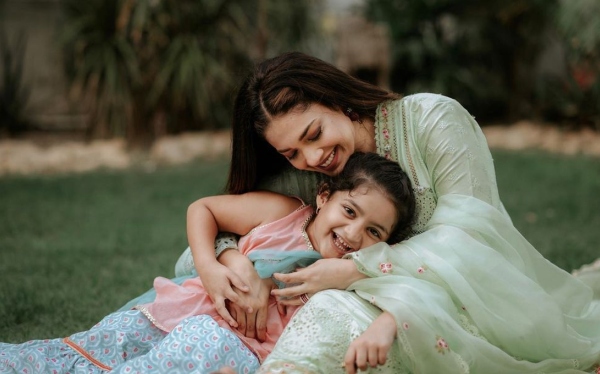 Should Children Learn Quran At A Young Age?
The SNC has made it compulsory for all schools to begin classes with first the teachings of the Quran. While this is an incredible initiative, it can also feel restrictive for those from another religion or sect. Don't forget the white in Pakistan's flag. 
However, at home, parents should exercise their own thinking and ensure their children know of their roots. Be it in learning Urdu properly, Punjabi, or the Quran. If they grow old without knowing what anchors them, the world can be a scary place.
Stay tuned to Brandsynario for the latest news and updates.