When it comes to creating drama, no one does it better than the world of pop culture. Of course, one can argue that the WWE creates even more drama, but they are also part of such a culture. There was once a time when 'Undertaker' used to be one of the most viral characters in the world because of his acts. He used to come back to life after every season or so, and in the most dramatic ways. What better location to resurrect from than the center of a wrestling ring, right?
Similarly, news about celebrities is often made viral due to the content in them. People want to see what exactly happened. In a video recently found, songwriter Bilal Saeed is seen getting into an argument of sorts. After some seconds into it, the argument even escalates, entering into the physical domain! Let us look at the details.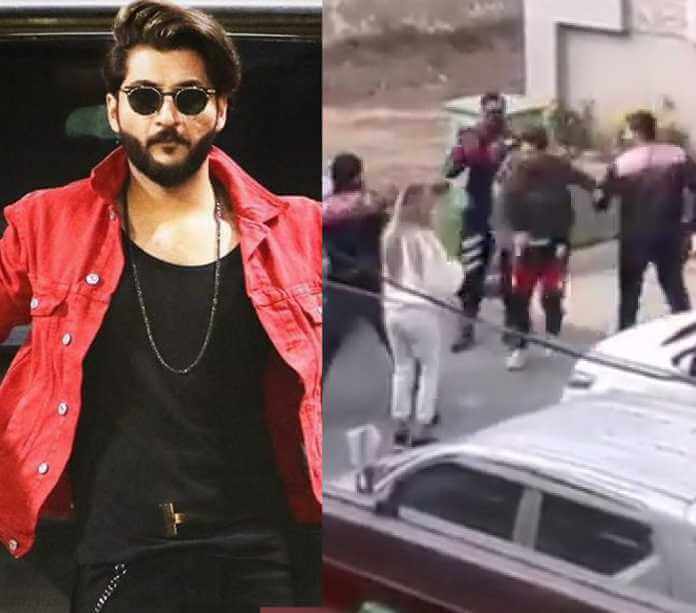 Bilal Saeed
You must have heard this name quite a lot. Those of you born in the late 90s or early 2000s must be familiar with this personality. He was one of the singers to go viral around the start of the second decade. His song '12 Saal' is considered somewhat of a cult classic in the hip hop domain, alongside Imran Khan's 'Amplifier.'
He gained fame around that time and then released some songs which caught the public ears. Then came a time when many people had his songs going on their car stereo systems or Bluetooth speakers while riding a bike. However, in recent years, there have not been a lot of song releases from his end. One could say the singer was lying dormant up until the most recent video. So what has happened in that video? Apparently, it seems to involve his brother!
The Video Gone Viral
The video starts off as an ordinary one. However, it can be seen there is something strange at work. Bilal Saeed is standing at the front gate of a house, talking to a person and their significant other. In the expressions noted, it seems that the three people are arguing with each other, two being on one side. Then Suddenly, Bilal Saeed takes a step forward and violently hits the male.
According to sources, that male is Bilal Saeed's brother, who is standing with another lady. After hitting his brother, the brother attempts to fight back. The two are broken up by the security officials present around Saeed. He then tries to move again and kick the lady too. Yes, that is right. He not only hit his brother but swung a kick in the lady's direction also. What kind of person does all this?
Uncalled Moments
This fight was one that can be considered a surprise. We obviously do not know the circumstances surrounding the event that followed. However, raising his hand as he did should not have been a measure to resort to. We have a whole world of negotiations at hand, and they should be made use of.
We hope the heat between these people does not stay high for a long time.
Stay tuned for more from Brandsynario!