There are whole dedicated platforms in Pakistan for emerging artists. They may be a bit hard to access or get a hold of, but there are such platforms. The Music Industry in Pakistan is quite an old one and it has produced some of the greatest vocal artists ever. The band 'Vital Signs', with singer Junaid Jamshed, has songs scattered all throughout the 90s.
Then there are oratory legends like 'Strings' as well as 'Noori' and 'Jal'. Two of the most known musical shows on air, in the country, go by the names of 'Coke Studio' and 'Nescafe Basement'. Similarly, a new show has entered the music industry and it's season 1 started off with quite a bang. It is to be known by the name of VELO Sound Station!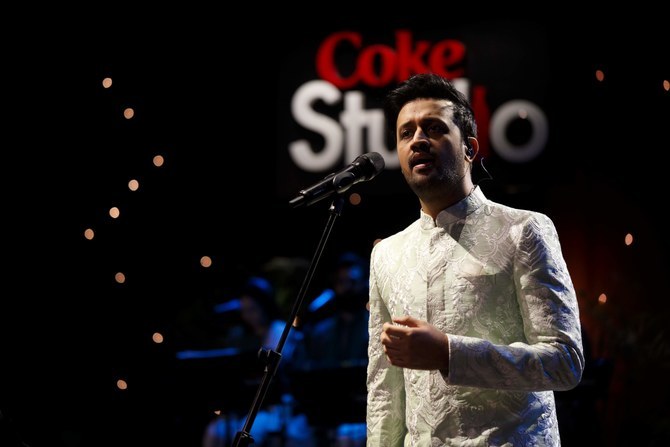 Music For The Soul
Music has had its roots embedded deep since the dawn of time. The world has seen classical artists like Mozart and Beethoven as well as contemporary ones. Every country has had its share of music globally, and every state has a piece unique to its culture. Pakistan's music includes songs with excellent vocals and calm instruments. Of course, bands like 'Junoon' and 'EP' have focused on a light form of rock, but the core remains the same.
Coke Studio still releases songs regularly, with new artists entering the grounds every now and then. Solo Artists have also made cement impressions during their time on the show. Not just vocalists, Pakistan has an assortment of music creators too, with 'Somewhatsuper' being some of the best DJs in existence. Their songs like 'Sibbi Song' and 'Jala Sitara' have made them quite popular here.
#AtifAslam Trending at #1 in Pakistan.#VeloSoundStation at #2

🔥🔥🔥🔥 pic.twitter.com/HBn0vui1O0

— Ha Ris (@itsHaRis_) November 21, 2020
What a track listen it 10 times❤purely a masterpiece & best Remake so for!!❤❤
Atif you made my quarantine love you!!! ❤❤❤#VeloSoundStation #AtifAslam #SOUNDTRACKS pic.twitter.com/NzgXoi5xJO

— Nimra Ali (@Nimra_Ali_) November 21, 2020
VELO Sound Station
The VELO Sound Station started yesterday with quite a lot of flair and enthusiasm. One of the most highlighting features of its season 1 was the appearance of Atif Aslam. The renowned music star is known for his distinctive voice and long history of songs. He gave a spectacular performance with a pop song, 'Kadi Te Hans.'
Even Twitter has had an assortment of reactions towards the new show season, as seen above. Let us look at some more of those reactions. Quite frankly, Twitter exploded last night with a plethora of tweets!
OP smile from Legend @itsaadee ❤
Whenever I listen to his new song, love and respect for him increases in my heart❤❤😊. He is beyond any limits.
whenever he sings a new song, i go crazy.
He is Blessed. ❤😊#KadiTeHansByAtifAslam #VeloSoundStation #AtifAslam pic.twitter.com/I0VMLTdZNj

— Rizwan Sanawar (@rizwan_sanawar) November 21, 2020
Your voice is my favorite sound. – @itsaadee #AtifAslam #VeloSoundStation #AtifAslammylove #unconditionallove @VeloSound love you always @itsaadee pic.twitter.com/FKtKqFIDz9

— Tahiyat Ali (@AliTahiyat) November 20, 2020
The Music Industry:
The opening of the first season was also featured on Facebook, with people calling the song one of the greatest they have heard all year. Considering how the year itself has gone, people feel relieved to see a slight change in atmosphere. A new musical platform means more and more artists have a chance to express themselves.
Whether or not the show turns out to be an immense success still remains to be seen. However, the opening with such a bang does fill one's heart with hope. The writer of this article wishes to see more emerging artists on this show and hopes it goes as far as the rest of them. After all, the best thing about music is when it hits, you don't feel pain.
Stay Tuned for more from Brandsynario!