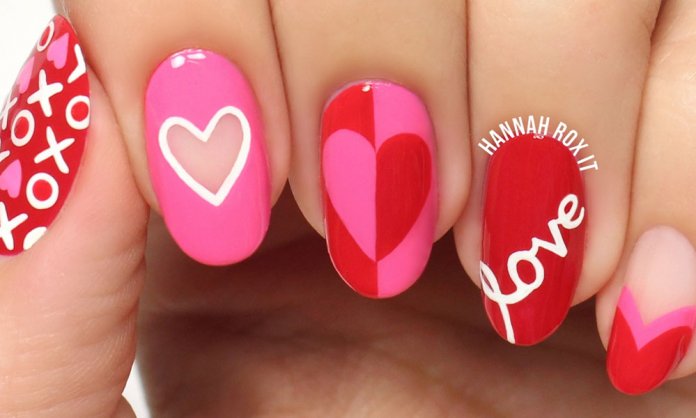 Red on nails is unarguably the most popular mani color of all time. Red color represents love, passion, power, desire, and strength.
There is no wonder that red nails are the power statement. Red mani not only looks sexy but also adds some more amazing final touches to your ensemble.
Red is the ultimate choice of every woman when you ask then what the favorite color for her nails is or the one that she wears more often.
Red is also considered as seductive color universally because the males are naturally enticed to the red color.
You may not know that when a woman wears red nail polish, then she becomes confident and more feminine, which is the power of this color.
It is always a great choice whatever your age is, as it is a very versatile nail look that you can wear for every occasion.
So, bust out your acetone because we have got 6 awesome and fashionable red nail designs that you can do easily at home.
Let's have a look at these adorable nail designs and give them a try that you find appealing to get a sexy and classic nail look.
1. Red Dots, Stripes and Glitter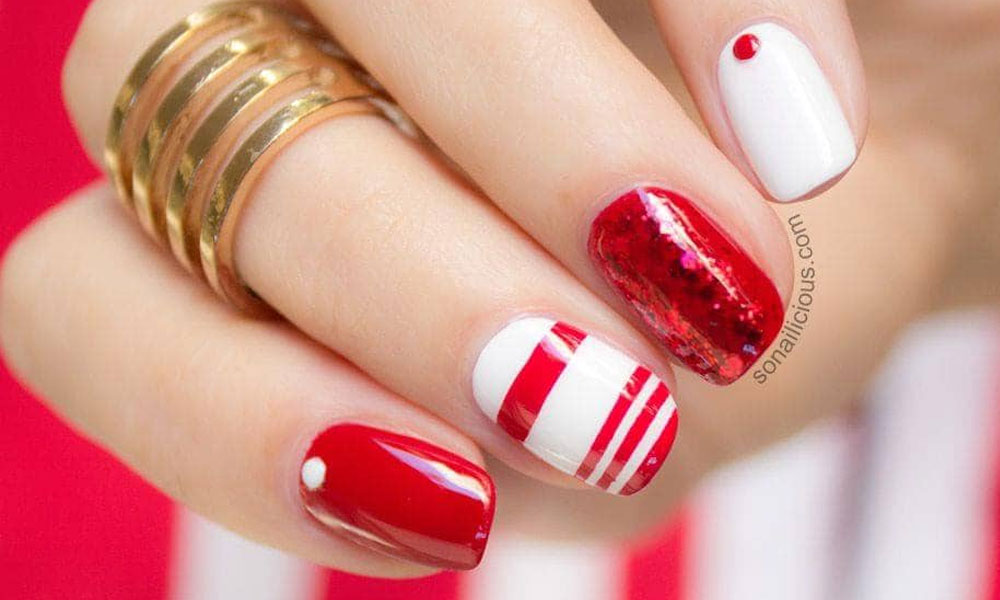 Use red nail paint with a little twist and make a diverse design on each nail. Apply white nail paint on one nail with attractive red dots. Use bumpy red glitter for the next one and try red stripes with a white base on the middle finger. Apply red nail paint with white dots on the final nail.
2. Delicate Red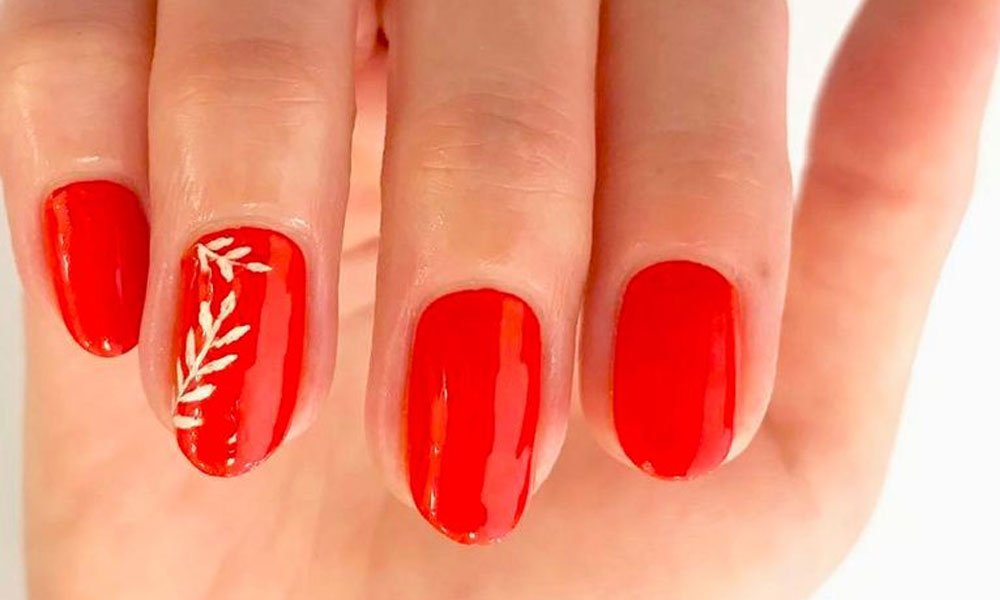 This design is pretty and delicate. Paint your nails with tangerine red nail polish and make a leaf design on your ring finger.
3. Red with Silver & Black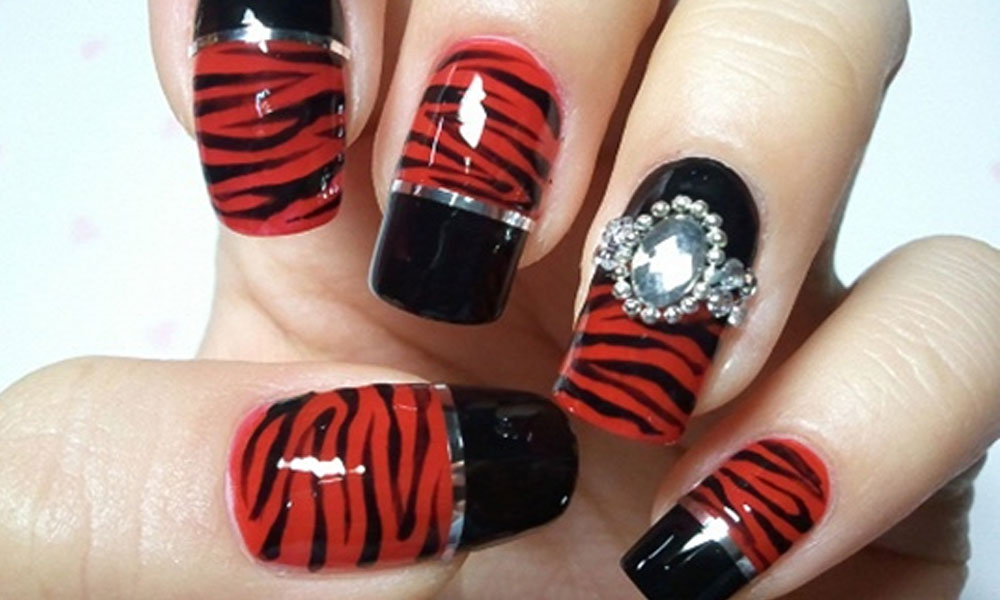 Red does wonders when wearing it with black with a touch of silver. This nail look is perfect for the party night. Bust out with red paint on the base, draw the elegant pattern with black color, and throw silver on the edges.
4. Sweet Kisses Design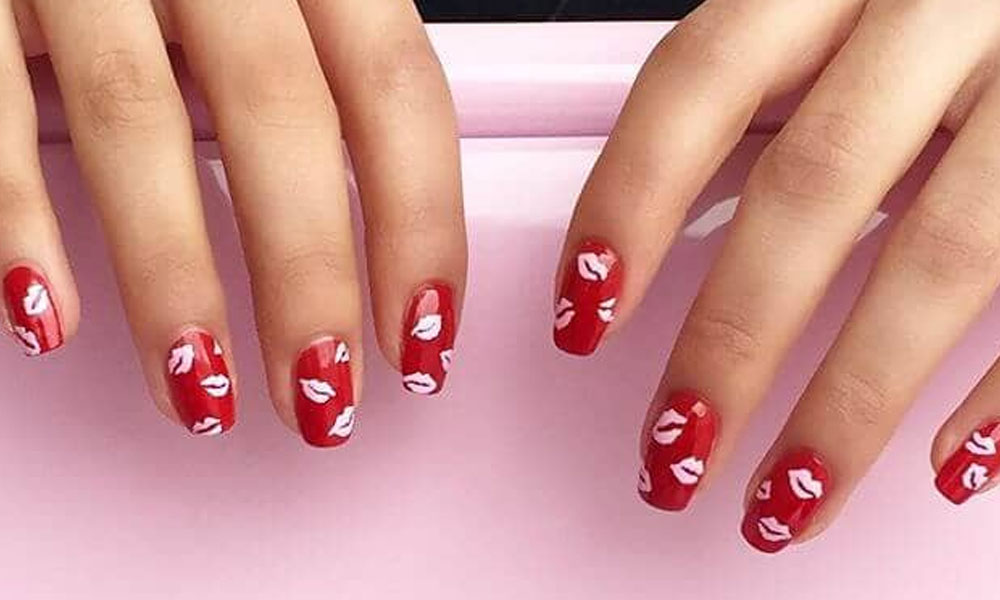 Sometimes you only want a fresh and subtle nail look then add the little fun with white lipstick marks on the perky red nails. It's pretty, and it's simply adorable. It is a perfect nail look for a music concert at the weekend.
5. Red and Diamonds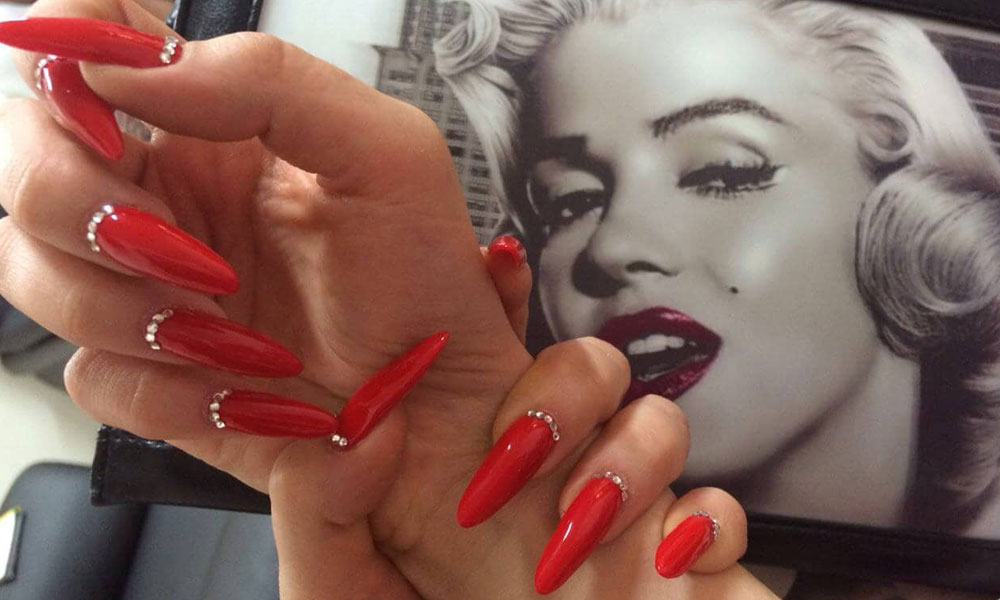 Glittery rhinestones nail look is ideal for oval and long nails. Paint your nails with red and then add the rhinestones on the nail' base to give them a luxe look.
6. Red Crown Jewels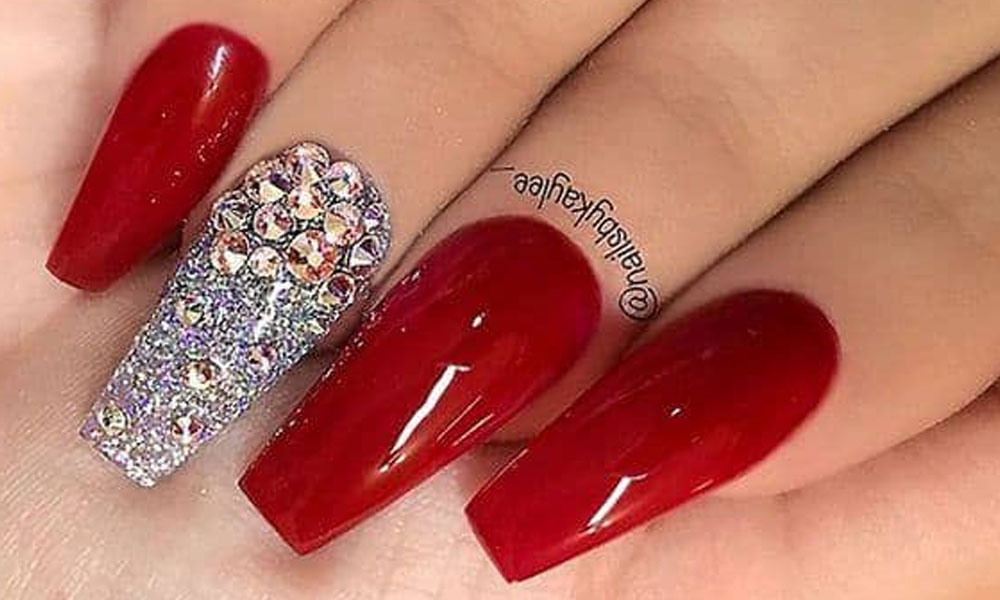 This nail design looks perfect on coffin nails. It is a very bold and eye-catching nail look. Use the shimmery rhinestones and chunky silver glitter on the nail.
Red nails are the epitome of beauty and style. The best thing is that red nail designs can fit with long, oval, short, and coffin nails.
This year, let you fall in love with red again. No matter which red nail design you choose, it will definitely complement your overall look.
---
Contributed By: Sundus Mubeen
Sundus Mubeen is a freelance writer and content specialist. When she isn't researching, writing, and editing blog posts, you can find her reading and trying creative things. She loves art, nature photography, literature, and writes for her own fashion blog.