The University of Veterinary and Animal Sciences (UVAS) was initially known for being a veterinary college. So if you are interested in agriculture, which, as you know, does not only include yielding crops, UVAS is your go-to. So if you are thinking about it, we have gathered all the information you will need for UVAS admissions.
Minimum eligibility
So if you are an aspiring candidate, first make sure that your FSc marks should be 60% or above and that too excluding Hafiz-e-Quran characters. In case you did some other degree, then its equivalence should be around this percentage. And overall weightage for FSC part I, when they analyze your profile, will be 70%. The other 30% will be for the matriculation result. The aggregate of this should also be above 60% when you go for admissions.
That said, Hafiz e Quran applicants whose marks excluding that were added, s(he) will get 20 characters added to their profile. But they will only be added after the university has conducted a test to prove his hafiz-e-Quran status. One other thing, the bachelors' applicants should not be above the age of 23.
Logistics
The exciting part is that even if you have done your FSc in pre-engineering, you can opt for BS (Hons.) Environmental Sciences and BS (Hons.) Dairy Technology.
This information is out of the way. Now let's get to the technicalities. The application procedure is entirely online. The candidate will need to register with their email or phone numbers. This is important because the university sends all the latest updates on these contact details.
After registering, you need to pay the admission processing fee. For one program, its PKR 800. But if a candidate wants to go for multiple programs, each additional program will cost an additional PKR 300 fee. Thi fee will be deposited in Bank Alfalah. You can generate the challan for it online.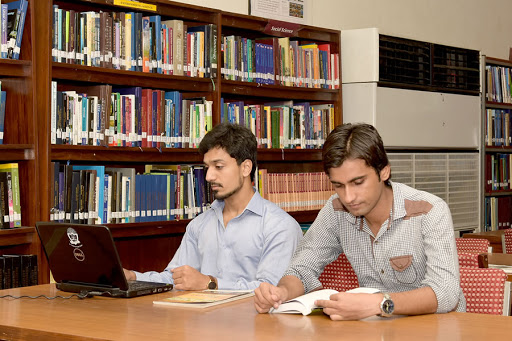 UVAS Admissions Requirements
After that, you will have to upload your identification document (CNIC/B-form) and your educational records. Be careful while filling out the entire form but especially when choosing the discipline because you cannot change the order of preference again. Admitted students list will be uploaded on the website (www.uvas.edu.pk). You will have to check the website yourself. The university won't update you about your admission status.
Once you are among the successful candidates, submit the hard copy of the admission format and the paid bank challan to the admission committee. The address is as follows:
Convener Admission Committee, University of Veterinary and Animal Sciences, Out Fall Road, Lahore- 54000.
The admission will be canceled if there is any false information on the form or portal. The entry will also stand revoked if the candidate fails to pay his/her dues. The university will give admission to the next person on the merit list. So UVAS admissions in itself is an easy process as long as you are clear about your goals.
Stay tuned to Brandsynario for the latest news and updates!