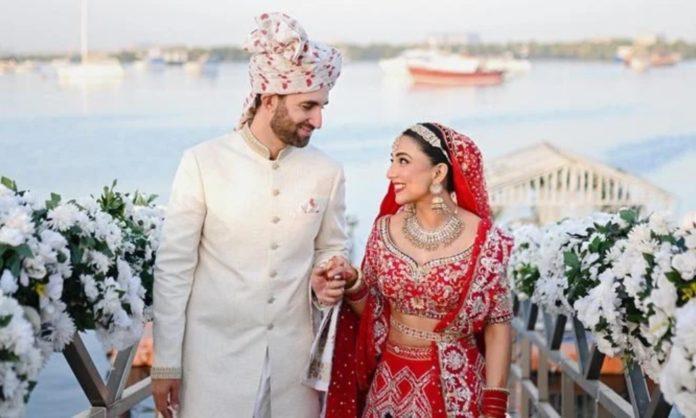 Ushna reactivates her Instagram account after six days and reveals some unseen photographs and videos from her wedding day. Ushna Shah, a Pakistani actress, reactivated her Instagram account after "taking a break" from the social media site for six days after becoming embroiled in the debate about her wedding, thus it appears she was unable to avoid her followers for longer than a week. The actress, whose main claim to fame was her role in the 2014 drama series Bashar Momin on Geo Television, wed her Australian golfer beau Hamza Amin in the final week of February. Here have a look at her new pictures.
Opening her account again Ushna posted some previously unseen images and videos from her wedding day, and her admirers and fellow fraternity members showered her with appreciation. After the fiasco that took place a week ago, this was long awaited by Ushna Shah's fans. For those who don't know, Shah canceled her Instagram account last week because she was "sick and weary" of being harassed on the platform.
Following the incident, the Parizad actress decided to take a short break from social media so she could spend time with her husband, Hamza. On the day of her wedding, Shah became involved in an Instagram argument after she "supposedly attacked a blogger" for bringing a guest, a photographer who brought a drone while the invitation was solely for the former. Afterward, she used Instagram to add lengthy notes on stories to further explain her perspective on the entire scenario.
Ushna went on to say that she will be taking a break from social media for a few days since the unfavorable remarks have seriously damaged her mental health and caused her to doubt her career.
Stay tuned to Brandsynario for more news and updates.