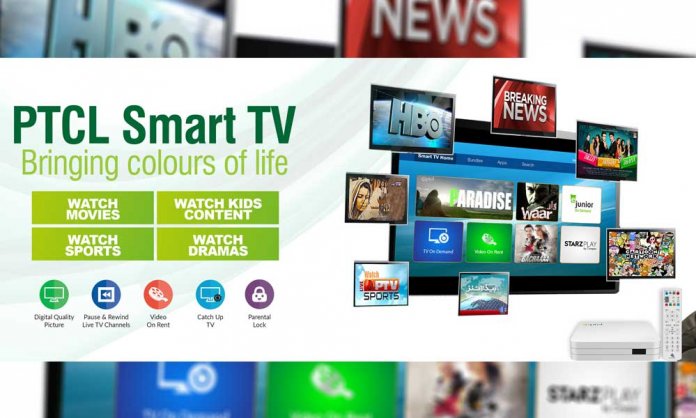 Isn't it just disappointing when you miss crucial moments of a nerve-wracking match because you had to run an important errand? Or miss out on your favorite bowler taking a wicket because you were at work?
We, as a nation, love cricket so much that you will find Pakistanis glued to their television screens wherever they are in Pakistan or abroad, whether the match is domestic or international.
Before the digital era, it would have been impossible to replay significant cricket moments that you had missed earlier during a match or replay last night's episode. In today's connected world, technology has made it easier to catch up with those missed moments. It allows us to replay matches and shows online and watch the highlights and interviews of our favorite players.
Nowadays, it is not possible to be glued to the television screen all the time. That's why it's important for users to choose their own time schedule and feed it to the screen. Positive user experience is now essential to the success of any organization.
In order to provide customers with easy access, Pakistan Telecommunication Company Limited (PTCL) offers Smart TV services so that the entire family can enjoy their programs, whether on the TV, laptops or smartphones.
PTCL Smart TV service offers over 120 channels in 150 cities across the country, that cater to all types of audiences, whether you are a student, a professional or a stay-at-home mother.
The TV-on-Demand feature lets you watch and stream shows online at your own time. With the Rewind and Record features, Smart TV offers customers the convenience of never missing out on their favorite programs. The added benefit of Parental Lock enables parents to protect their children from watching graphic and inappropriate content.
Aside from this, popular film streaming services such as Netflix on PTCL monthly billing in local currency and Video-on-Demand for single or bundle movie subscriptions are also available  PTCL  Smart TV service It is now so much easier to watch the last episode of your favorite TV show whenever and wherever you want and replay the cricket match that you may have missed.
Free Smart TV App subscriptions are bundled with all PTCL broadband packages. The App also offers improved features to instantly stream favorite shows and videos, wherever you are. PTCL broadband users, as well as CharJi users, can use the Smart TV App free of cost to enjoy hundreds of live channels, films and TV-on-Demand (on subscription) on their smartphones, tablets, and computers.
Technology is constantly evolving to automate everyday tasks that would otherwise require a lot of effort and time. Globally, companies are innovating to find better and more efficient ways to provide ease for their customers and enhance their experience.
PTCL is the pioneer in the development and launching of contemporary services and solutions for modern-day lifestyles. Being a leading player in the ICT industry, PTCL was one of the first companies to launch Smart TV amongst its wide range of entertainment services.
Their bouquet of services includes premium broadband and Smart TV services offering multiple features that are designed to provide flexibility and ease-of-use.
With its vision of taking the country into an era of digital transformation, PTCL is keeping Pakistan connected from small towns to larger metropolitan cities. Ends