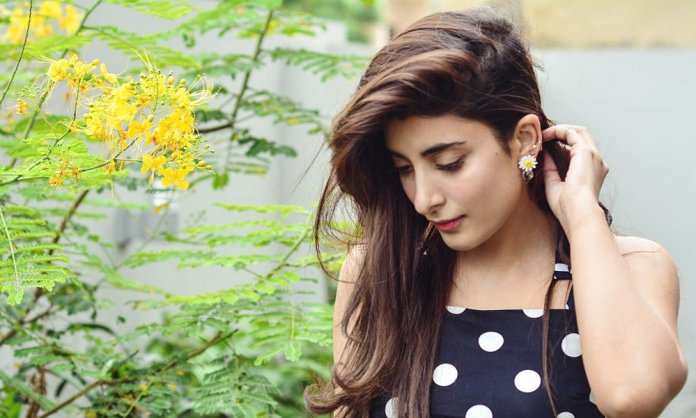 Known as the queen of fashion, Urwa Hocane has been giving us major style goals since forever. Considering the recent Punjab Nahi Jaungi promotions the star has maintained a very high profile on her social media flaunting her latest gorgeous outfits.
Throughout the promotions, this diva has experimented with a spectrum of ensembles each unlike the other, keeping her fans always guessing what her next pick would be.
Here's a collection of the Udaari star's most trending looks from the Punjab Nahi Jaungi promotions.
One thing is for sure, ranging from eastern wear to funky western garbs this actress has nailed every look.
Urwa Hocane totally rocked her desi look at the PNJ trailer launch. 
Wearing an outfit designed by Fahad Hussayn and jewelry from Bukhari accessories Urwa looked simply marvelous on that day.
This semi-casual outfit that Urwa wore during the PNJ promotions in Birmingham has to be one of her best so far. 
This look was styled by Ania Fawad but perhaps it was perhaps Urwa's unique Garéma clutch that really caught everyone's eyes in this look.
Oh, but nothing beats the beautiful dress the Pakistani diva wore as she went for a talk on BBC London radio for her promotions. 
An outfit once again styled by Ania Fawad, Urwa looked amazing in Marina Qureshi's SS17 pastel organza ruffle crop top and skirt.
And these sassy earrings is major accessory goals for all the ladies!
This laid back look is equally charming!
Another casual look of Urwa's that has been going viral was the exquisite combination of her navy blue polka dot shirt and flared red pants. 
Wearing clothes from Zara styled by Ania Fawad with Bukhari accessories, we have to admit Urwa blinded us with her beauty.
In the Destinations cover that Urwa did alongside Mehwish Hayat as part of her PNJ promotions, she literally wowed us with her slick statement!
The flared skirt is something that we have never seen before and undoubtedly quite engaging.
Way to go Hocane!