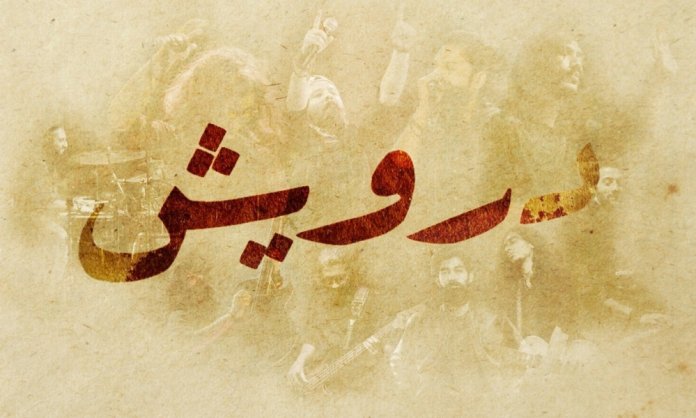 Q1) Darvesh has been around for a while now, why have you released a music video now?
Yes, we've have been around for about 4 years now. It took us some time to understand the journey we wanted pursue, to understand the sound of the band and the strength of the band members. We always take time to work on our tracks because all these tracks are not just songs but are a piece of our heart. Every song has a reason or a story behind it and we like to take our time into telling it. Right?
Q2) Can you briefly describe your creative process , whats it like?
Our creative process is very different from how it usually is for different bands or artists. For us, usually Rafay composes a song with Zain and calls in Saad or Haider to work on the melody. Once the song is ready and composed, it goes into the arrangement process. Qumber, the drummer of our band, comes in to arrange the song and decide what parts goes where.
https://www.youtube.com/watch?v=9WlTFUX1Fjk
This is the most time taking process as there is a lot of back and forth within the band and when everyone is satisfied with the arrangement of the song, we move on towards making our musical pieces over it. This is when Mohsin, Chandan, Qumber takes control of the driving seat to shape the song musically and decide the musical pieces, technical stuff and the groove of the song. Zain usually tries to keep the groove very eastern with Chandan, whereas Qumber and Mohsin usually come up with a progressive rock groove.
Then it goes into the fusion process of combining both and coming up with transitions and bridges to connect the eastern and the progressive element together. Once all of this is done, the vocalists start putting in their magic then! Saad keeps the song going as per the composition through his vocal power, whereas Haider always comes up with different sorts of eastern experimental sounds and harmonies. Waqar dives in with his eastern classical knowledge and his command over the vocals along with Samson, who becomes the cherry on top through his deep husky vocals.
Q3) What inspired you to name your band  'Darvesh'?
Darvesh is broadly an individual entity, a person who is in love, who has submitted himself to love. That's who we are. 10 adamant children, listening to their hearts and doing what they love the most, Music. We love what we do, we are not here to compete with anyone and we don't compare ourselves with anyone. We are moving according to our time and pace, we have stories of love to tell but with time!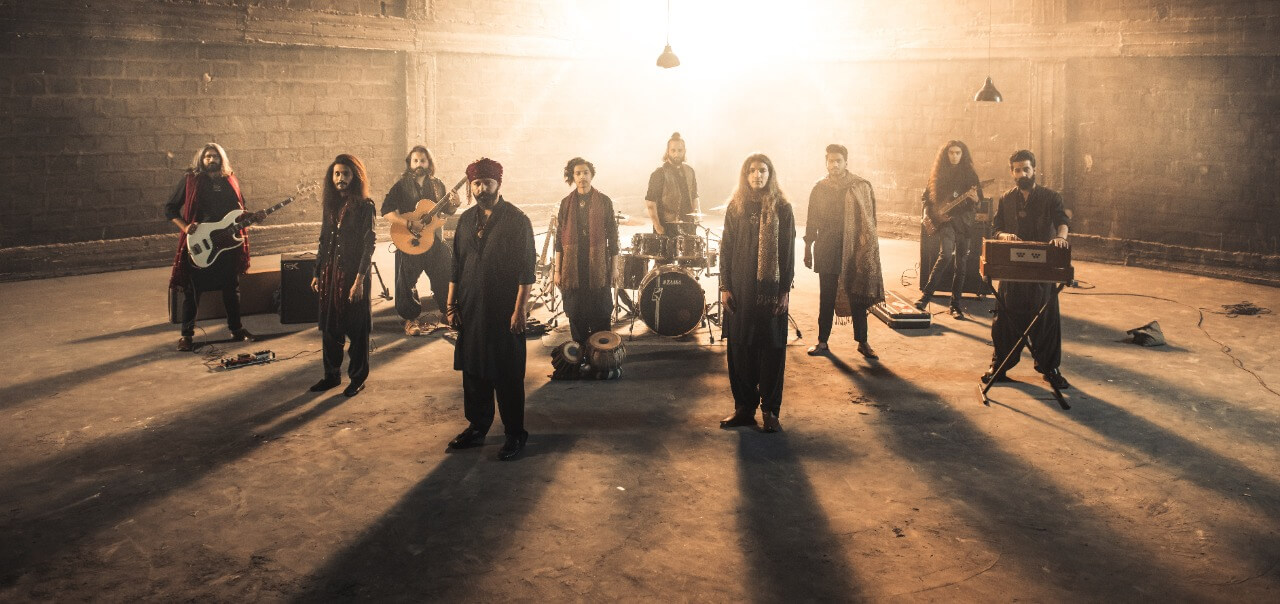 Q4)  What was the inspiration behind your latest music video "Main Mast"?
The inspiration for this video came to the director, Sibtain Shabbir. A visionary and super talented director and an even greater friend. I still remember him telling me that the following lines got stuck in his mind, "Maslaq dekhoun, Mazhab dekhoun, Ishq Samandur uthta dekhoun, Baycheni ko kaise rokoun?". He was inspired from the Dr. Nimrita Kumari case and wanted to tell her story through a mime acting as her father and then herself. This is not known to the world and people have been coming up with interpretations as per their understanding which is amazing because that's how artworks. People relate to it as per their understanding and experiences, however, I have just spilled the beans I guess.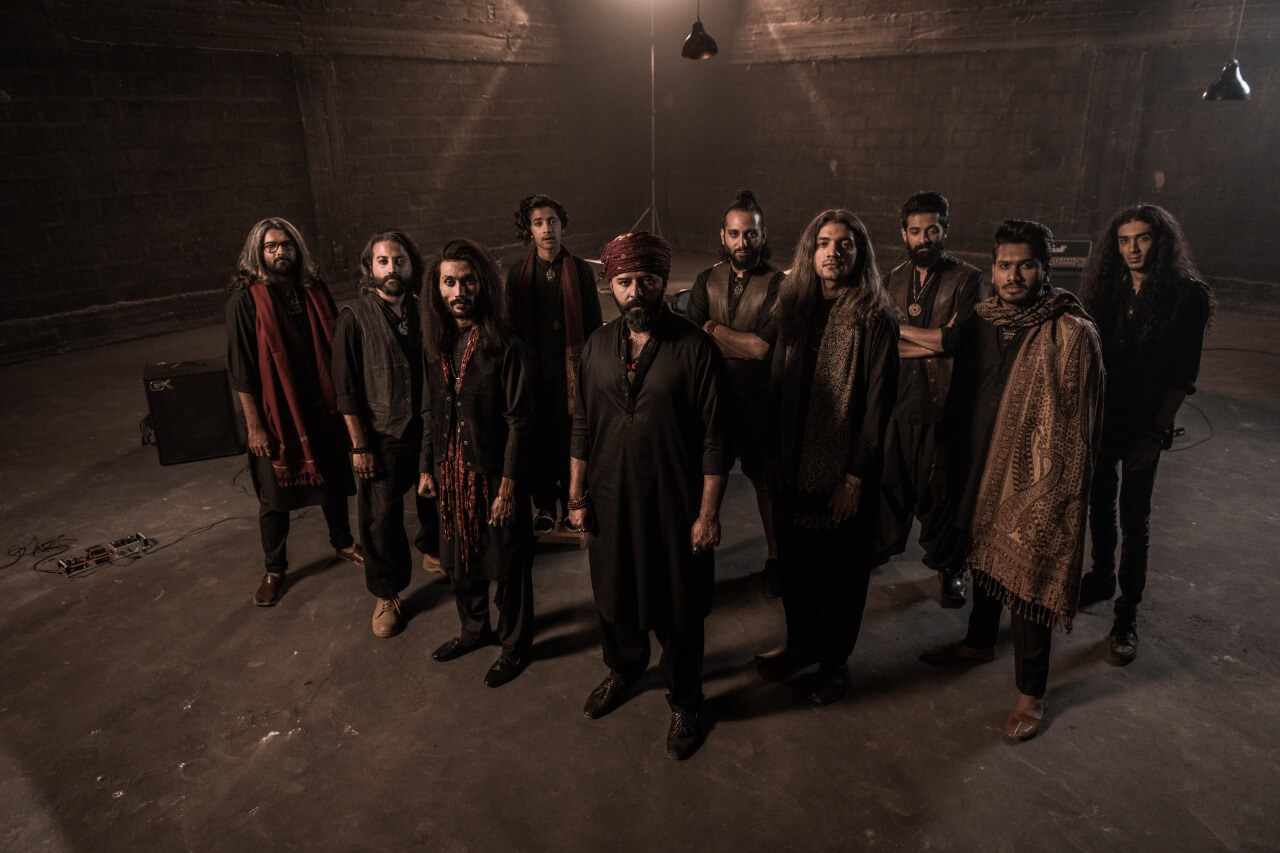 Q5) Any artist you would love to collaborate in the future?
Yessss. We love to collaborate! We've collaborated with over 55 leading artists of the industry over a song in solidarity with Kashmir a few months back. We firmly believe, it helps you learn and grow! To name a few though, we would love to collaborate with Abida Parveen Jee, Jaffer (Kaavish), Gumby, Rohail Hyatt, Xulfi, Junoon, Atif maybe Zeb and Ali Sethi too. Oh but we would want to collaborate with Ahmed Jehanzaib, QB and Strings too. Haha, so like we said the list keeps growing!
Q6) Upcoming projects?
Yes, loads! We have decided that 2020 is going to be the year where we release a lot of content. We had planned live collaborations and shows but unfortunately, those are all canceled due to the current global pandemic. However, we plan to release a complete album on YouTube hopefully after Ramadan, more music videos, an original thumri we created for a fashion show as we have loads and loads of requests from India and UK to release it. So, hopefully, a lot of new music releasing this year!