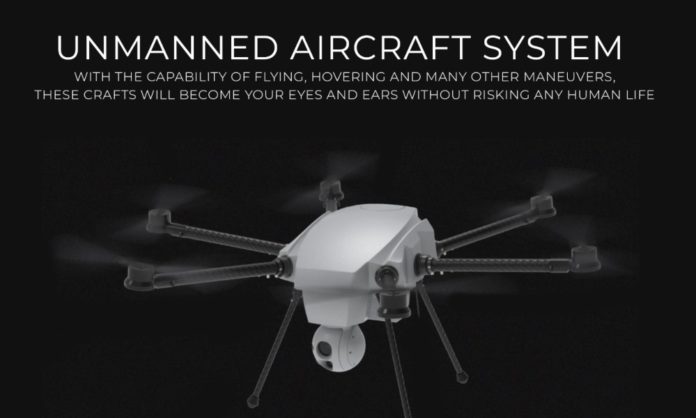 The world is making its steps to the digital age rapidly. Artificial intelligence has massively led to the upcoming industrial revolution integrating the big data of the enterprises that have spread their operational scales to every corner of the emerging geography. With the landscape of industries and markets undergoing a period of historic transition, due to accelerated digitalization, it has become essential for all enterprises and organizations – be it, Law Enforcement Agencies (LEAs), government agencies, or the business sector, to keep up and adapt to the changing dynamics. Despite the technological advancement, the one thing those entities still have to manage is the integrity of the data and assets, particularly from external threats that cause massive damage to their viability.
We now live in a world with an attitude of 'everything is possible' and our confidence stems from the fast-paced advancement in technology. In recent times we have seen inventions, innovations and advancements which are quite unprecedented and were only figments of our imaginations a few years ago. One such creation is Unmanned Aircraft System (UAS) or Drones as we fondly call them.
Delivering stuff to your customers through these drones is a possibility now, keeping an eye on your assets has a totally new meaning now, capturing breathtaking pictures, making immaculate videos, making marketing elements in the sky, the possibilities for businesses seem to be endless. On the graver and more serious side of the spectrum, through these drones comprehensively fool-proof surveillance and security measures can be taken.
With the capability of flying, hovering and many other maneuvers, these crafts will become your eyes and ears without risking any human life. Military intelligence, disaster management, support for LEAs and security forces, these drones have opened up new avenues of speedy data accumulation and convenient assistance.
Among many organizations globally that have a diverse product portfolio of unmanned aircraft systems, iTecknologi Group of Companies, in Pakistan is providing such technology-based solutions. It is an evolving conglomerate, incorporating a diverse portfolio that encompasses many multiple solutions for multiple industries across the globe. The UAS or drones available with them are of the highest global standards with capabilities of devising a completely customized infrastructure catering to the diverse business or security needs. The drones cover a wide range of areas and can go up to around 330 feet to detect any malicious presence of foreign UAVs. It is designed with the tactic to provide optimized motorization, high-definition optical zoom, a secured communication system, and even an intelligent safety battery to ensure that the product isn't damaged when landed in the compromised space. Moreover, the exclusive threaded solution offered by iTecknologi can provide an unlimited power supply to these hovering machines for uninterrupted work.
The businesses across Pakistan, the law enforcement agencies, military departments, in-home security departments, and particularly the government need to have an insight into these products. The products, the services, the solutions, and assistance providing organization, all are available to be sought, tested, and implemented to reap the enormous mentioned benefits.