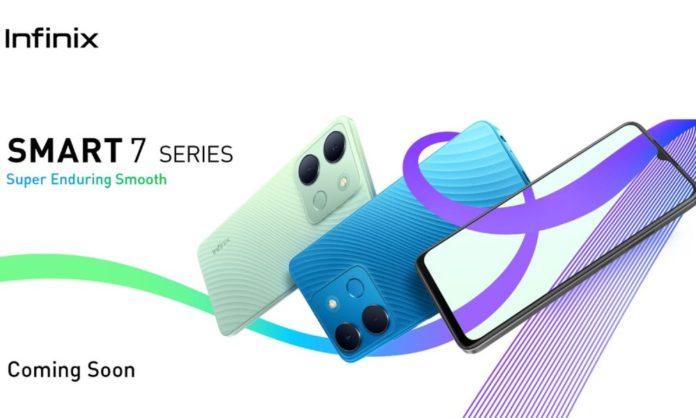 Smartphones occasionally act as a personal doorway to a variety of entertainment options. Therefore, it is crucial to pick a smartphone that offers a high-quality entertainment experience, such as the Infinix SMART 7 series.
While the series is set to premiere, let's quickly review the crucial factors to take into account while choosing the best smartphone.
Entertainment Preferences: 
Whether it's about viewing movies, playing games, reading an e-book, or making never-ending calls, each user has different entertainment interests. Finding the appropriate smartphone might be aided by figuring out what has been keeping you entertained on your current device. Or, you may choose a smartphone that is specifically designed for entertainment, like the SMART 7 series, which covers every entertainment scenario.
Display Type 
Smartphone displays, which are a requirement for all entertainment settings, can make or ruin the entire watching experience. For instance, the smartphone's 6.6-inch HD+ sunlight-readable display allows customers to utilize it in any lighting condition while still providing an immersive viewing experience. Even in bright sunlight, using a phone or watching material is still extremely comfortable.
Performance and Power   
It is preferred to have a minimum of 4GB of extended RAM available for a responsive performance so that several jobs can be completed simultaneously. The SMART 7 series' increased RAM, which goes up to 7GB, helps with fluid multitasking, while the larger, 5000mAh battery supports worry-free usage overall. As a result, people looking for a robust yet powerful smartphone frequently choose it.
The ideal smartphone may be identified precisely by determining entertainment tastes, evaluating display quality, assessing performance, and assuring adequate battery life. Among entertainment smartphones on the market, the Infinix SMART 7 series is the best option.
So, it's better to stay tuned in order to find out more about Infinix SMART 7 series!
Stay tuned to Brandsynario for more news and updates.