With increasing global warming, it is everyone's responsibility to contribute to saving the world. It seems Unilever is taking that step. The company is introducing recyclable toothpaste tubes.
We were already able to refill our handwash plastic bottles. This reduced our carbon footprint. But when it comes to squeezing toothpaste onto the toothbrush, you are forced to replace it. And there was nothing you could do about it.
Unilever on Toothpastes
Samir Singh, Executive Vice President, Global Skin Cleansing and Oral Care said: "Plastic pollution is undoubtedly one of the biggest environmental challenges of our time. We can see its impact on our planet every day, including the billions of toothpaste tubes dumped into landfills every year."
With Unilever's new recyclable toothpaste tubes, you can make the situation better.
He added:
"That's why I'm proud of this latest packaging innovation which will see our entire toothpaste portfolio shift to recyclable tubes by 2025. It's been a long and challenging journey to get to this point, but we hope this transformation will inspire the wider industry to also make the change."
The FMCG company, Unilever, has numerous oral care brands in the portfolio. Through these very brands namely Signal, Pepsodent, and Closeup, they will make all the tubes recyclable by 2025. In fact, the tubes will enter the French and Indian markets by the end of this year. In France, it will be through the brand, Signal.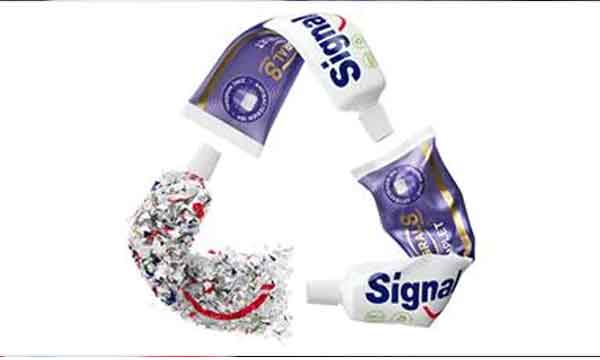 Recyclable toothpaste tube: going into the details
Currently, aluminum and plastic compose toothpaste tubes. These ingredients allow the tube to be flexible. But the ingredient does not allow for recycling. The new tubes will replace aluminum with High-Density Polyethylene (HDPE). HDPE is considered the most widely recyclable plastic globally. Being the thinnest plastic material at 220 microns, the need for plastic in each tube will also decrease.
What's incredible is that Unilever will not keep this innovation with itself but also encourage other parties to adapt.
Unilever comments
Babu Cherian, R&D Oral Care Packaging Director at Unilever said: "Recyclable tubes mark a key milestone in our packaging journey. And, more significantly, they have the potential to transform the whole oral care industry. Together with our manufacturing partners, we're making the new design available to any producers interested in adopting the new material."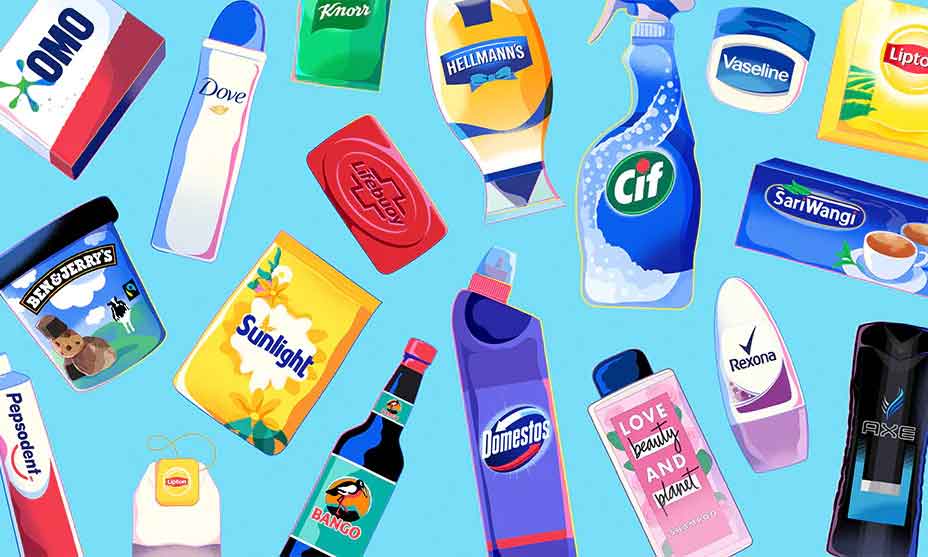 Alan Conner, Vice President – Europe, EPL (formerly Essel Propack) said: "When it comes to making oral care sustainable, it has been challenging to develop a product that is recyclable without adding extra plastic to the tube. EPL is a global market leading supplier of toothpaste tubes and is delighted to support this breakthrough innovation representing a major turning point for the oral care industry and is a key first step in reducing plastic waste, enabling consumers to minimise their impact on the planet."
He adds:
"Given the size and scale of Unilever, their commitment to convert 100% of its global toothpaste portfolio by 2025 will unquestionably lead others to take action as well."
This step is in line with Unilever's commitment announced earlier of ensuring that 100%of its plastic packaging is reusable, recyclable, or compostable.
Stay tuned to Brandsynario for the latest news and updates!