Even before COVID, Pakistan witnessed rising unemployment. Students would graduate from universities and go on job hunts to be disappointed by the lack of vacancies or negligible salaries. It must have dishearted many individuals, but this Karachi University graduate took it in a stride and figured out a way around the situation.
Karachi University Graduate at the Fries Stall
Arsalan Ahmed, a graduate from the Economics department, went out to look for a job just like many other classmates. Unfortunately, he remained unsuccessful for some time. With the looming issue of financing the family, he had to make a decision soon. And so he did. He gave up on a blue-collar job and opted to go towards being self-employed. But what would be that one business which would work quite well? And the answer was a french fries business.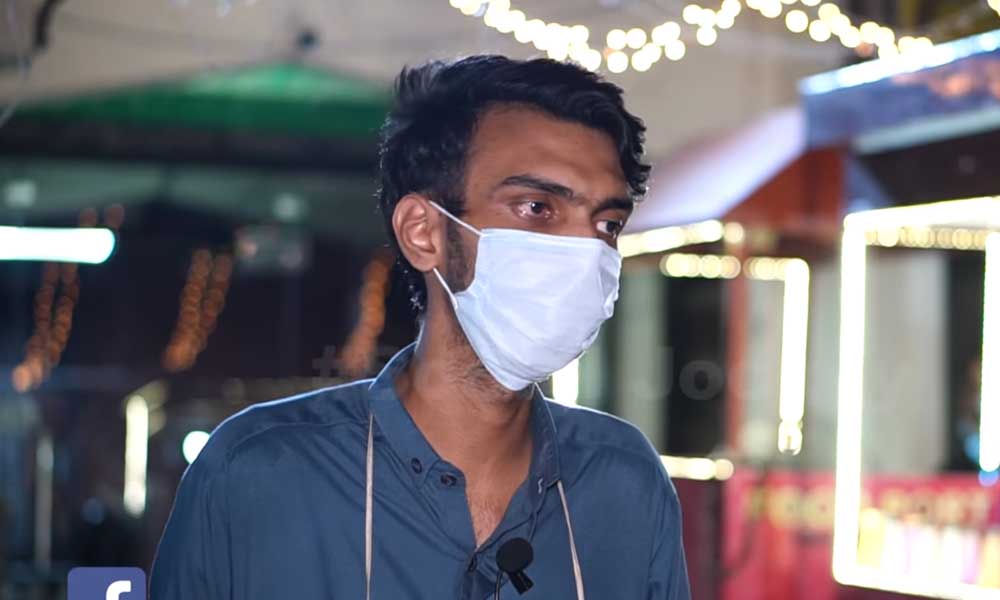 Social Jockey Interview
Social Jockey interviewed him where he talked about his journey, adding that he had no idea how to make french fries, but he was determined because there was no other way. And gradually, he is learning. He says in the interview that there was no way he was going towards criminal activities. Instead, he requested those leaning towards crime to abstain from them as well. He urged them to have a positive mindset and do good because that would reap better outcomes in the long term.
Arsalan also plans on doing Masters, but he says that since Masters require a large amount of money, he first needs to save for that.
He keeps reiterating that when one puts in hard work, Allah listens.
Self-employment rather than Employment
Interestingly, more and more individuals are opting for self-employment, establishing their businesses. These businesses range from Arsalan's fries and limca stall to Usman Khan's fruit stall. The point is that our youth is no more going towards becoming a corporate slave. They are not even getting a chance to. While there is nothing wrong with someone running a roadside business, it does make one wonder what would become of their education. Education which does not even remotely relate to their current occupation.
Hopefully, the Kamyaab Jawan Program will provide a glimmer of hope to such individuals who remained steadfast instead of losing their selves to the financial problems. The Prime Minister Imran Khan announced the program, and it is said to be a helping hand for the country's youngsters who will be taught professional skills before being put in the vast sea of the professional world.
Stay tuned to Brandsynario for the latest news and updates!