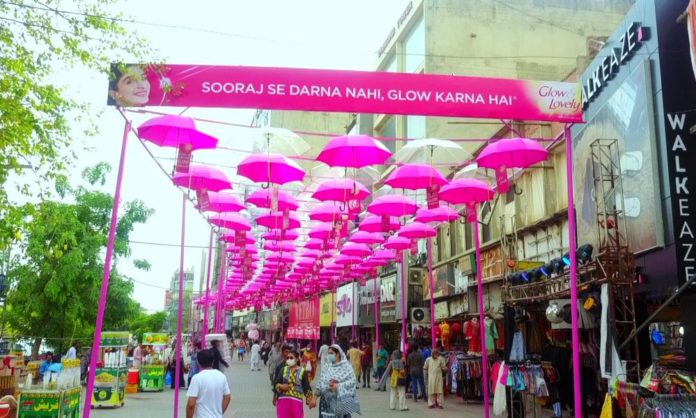 Glow and lovely has beautified the markets of Lahore, Faisalabad, and Multan by deploying branded umbrellas in the markets.  First time ever instagrammable umbrella markets are created by a brand in Pakistan which has brought the true essence of the brand to life. The picturesque placement of pink and transparent umbrellas is hard to miss and creates word of mouth across the cities.
Unilever collaborated with Kinetic Pakistan to create and deploy such a mesmerizing OOH concept for Glow and Lovely.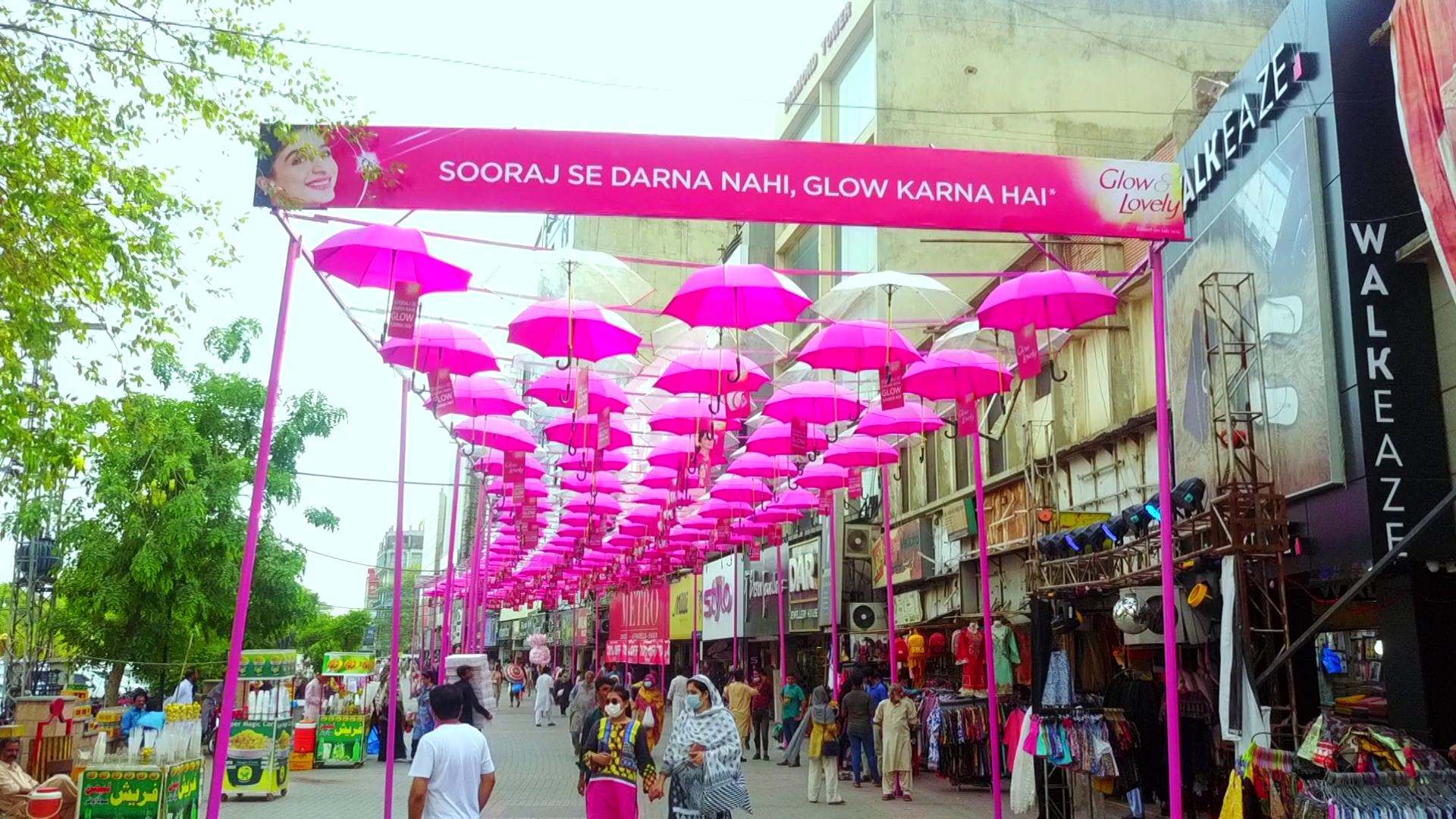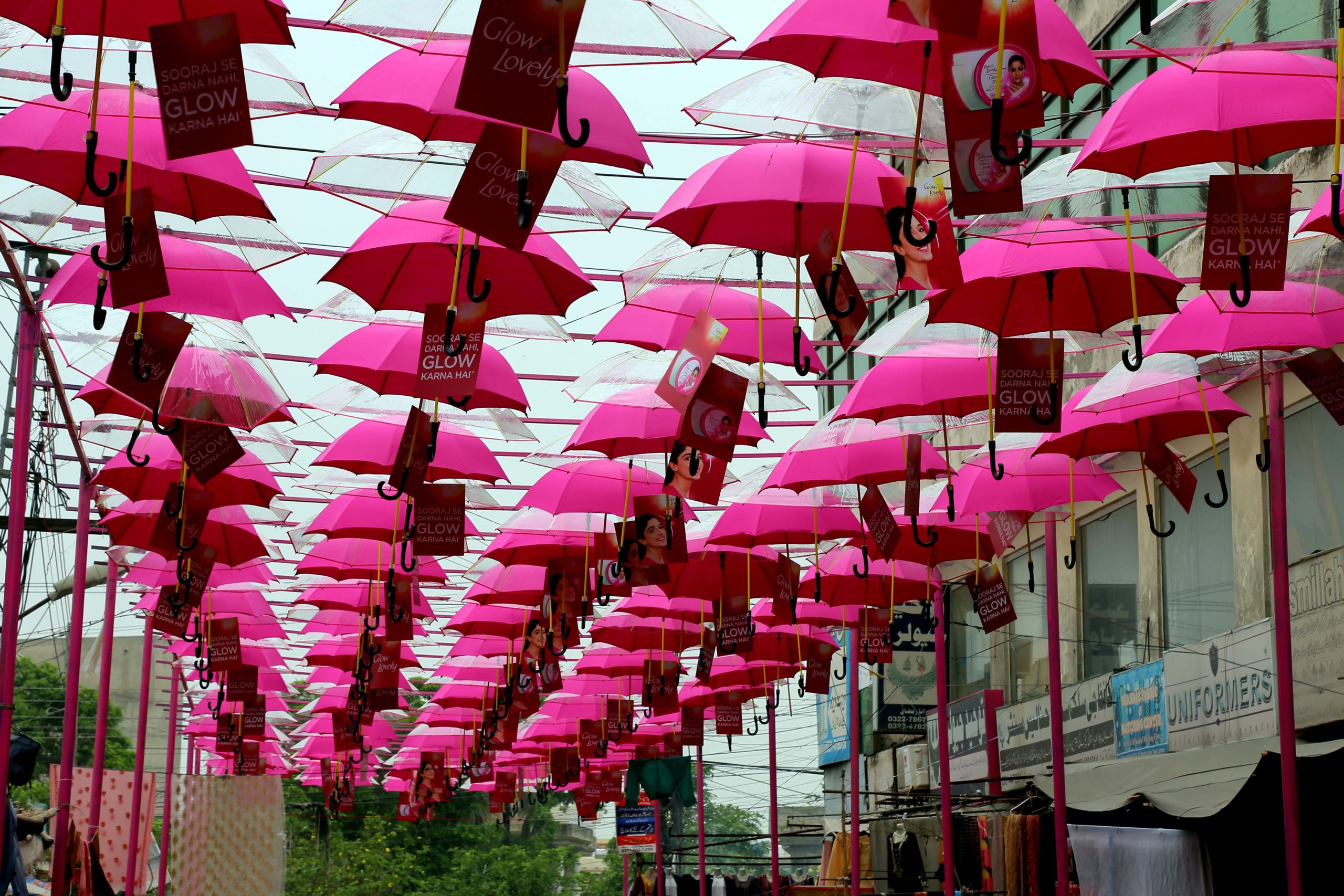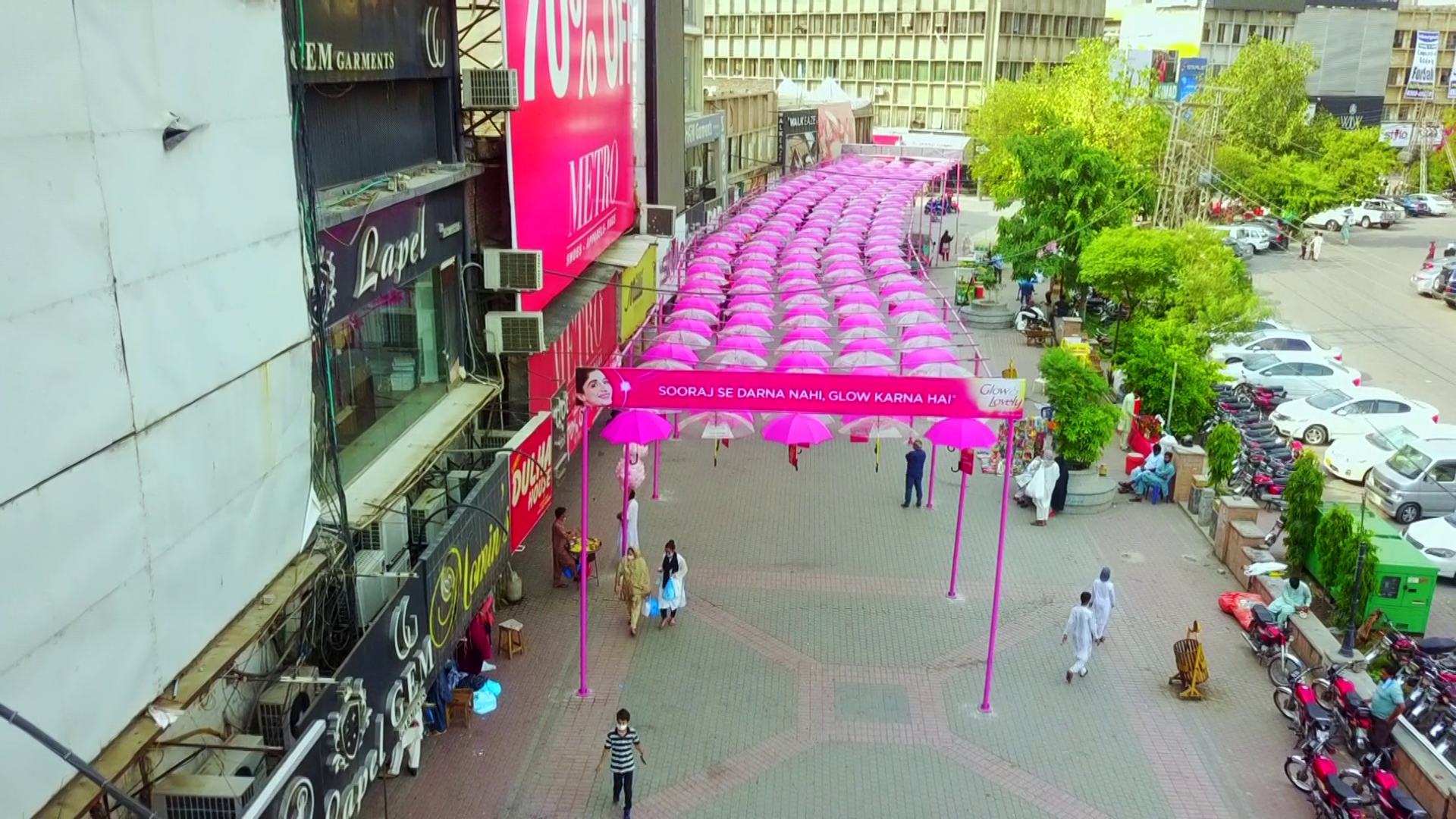 Glow & Lovely is a leading skincare brand that serves millions of people around the world by offering safe, effective, and affordable products which deliver glowing, even-toned, and radiant skin. Glow and Lovely embrace a more inclusive vision of beauty. The new name reflects the progressive changes they have been making to the brand over the years and their ongoing evolution to celebrate the diversity of beauty in Pakistan and other countries.