Umar Khan, the famous Youtuber, recently got married, and his clips from the wedding are more than hilarious.
Enjoy Your Wedding
There is indeed no day like the day of your wedding. Enjoy it to the fullest, dance openly, laugh out loud, and eat the food! That's what people have always told us. Today, many follow this advice even if it is to the dismay of several people – "haw larki mai toh koi Sharam nai thi!"
But Ukhano (Umar Khan) went all out. A bit too off?
It's A Dancing Couple
Most of the pictures that he has put on his Instagram show him and his wife either on the dance floor or while dancing. For instance, this picture from the mehndi!
View this post on Instagram
Or this clip from the Walima:
View this post on Instagram
The couple lets a little loose and loves grooving to the music and we love that! However, Ukhano's dance moves are not visible in both these posts.
Ukhano's Moves Turn Into Memes
Ukhano in his full form is not a Hrithik Roshan but rather a fidget spinner, a drill or even Pappu Saiyein! When the guy loses it on the dance floor, and he did on his wedding, he resorts to maniacally going round and round.
Check out the video here: Beware! It's not for the faint-hearted who can easily throw up.
May you all enjoy your wedding like Ukhano did pic.twitter.com/Az4EHayuSt

— Arsalan Khattak (@LioM10__) November 24, 2020
Twitter Reacts
Twitter is waiting for people to do something remotely always. As soon as this clip of Ukhano was released, memes started going into the process. This was the result and it's too hilarious not to share!
No one:

Fidget spinner: https://t.co/BVvoykWDPm

— Hania (@han3yy) November 25, 2020
Nobody:

Ukhano: https://t.co/Yken1upm7g

— Sana of Chaos (@SubSaampHain) November 25, 2020
"Hey what you wanna be when you grow up?"

Ukhano: A HUMAN DRILLL 🤩 https://t.co/o2TGiHSrlI

— 2020 Dumbass Of The Year 🙂 (@DumbassSupreem) November 26, 2020
Where's The Bride's Face?
It's likely most people have noticed that the youtube has refused to show his wife's face. In all the clips he not only smartly cuts her face out himself but the photographer is also not allowed to show her face. So far, we only know she has short hair and loves to dance too!
Why could he be hiding her face? It could very well be because of the scandal that Ukhano went through over "bold pics". He was alleged as a harasser and people might start bashing his wife for marrying him.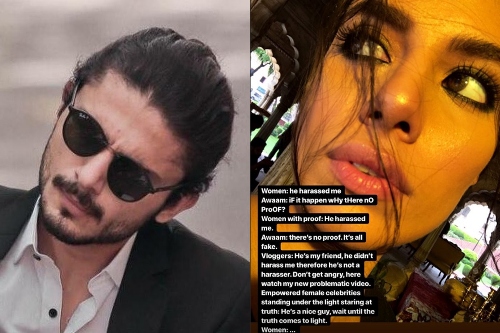 Or maybe it's just because he's "not ready yet". This face-hiding is a lot like celebrities hiding the faces of their new child. Take Gigi Hadid for instance! The baby's face does not grace the gram.
Do you agree with this? Let us know in the comments below.
Stay tuned to Brandsynario for the latest news and updates.