After doing intermediate and A-levels, the next step in the phase of education is undergraduate. Now, if you want to do your bachelor's in the field of engineering, then you can opt for the University of Engineering & Technology (UET). We have assembled some essential points that you will need to know if you are indeed serious about UET admissions.
Eligibility Issues
So let's see what makes you eligible for this university, shall we? So your intermediate result or be it any foreign degree, when you get its equivalence made, it should be equal to 60%. This result will be excluding the sports result and Hafiz-e-Quran marks. It would help if you also had appeared for the entry test arranged by the university.
Also, it can not be like someone who had a specific subject combination during intermediate can change it during the entry test. It would help if you stayed consistent with the subjects basically because your admission discipline depends on it. Let me break it down for you. If you want admission in B.Sc Engineering Technology or a similar degree, you should have a minimum C in Physics, Mathematics/Biology, and Chemistry/Computer Studies.
Let's go a little deeper. So the applicant should have a resident certificate or the domicile of the place he is applying from. The applicant should also have the right physique and eyesight.

Weightage Forms Profile
Your profile for admission will be based on the following weightage:
Applicants from Intermediate background:
Entry Test (ET) Percentage Marks: 30%
Matric Percentage Marks: 25%
First Year Percentage Marks: 45%
If the applicant is from the Diploma of Associate Engineer (DAE) background:
ET Percentage Marks: 30%
Sum of First and Second-Years Percentage Marks: 70%
If the applicant has a foreign qualification:
ET Percentage Marks: 30%
"O" level or equivalent: 70%
The applicant from a Pre-Medical intermediate and having Mathematics as an additional subject will have his bio marks replaced by Maths.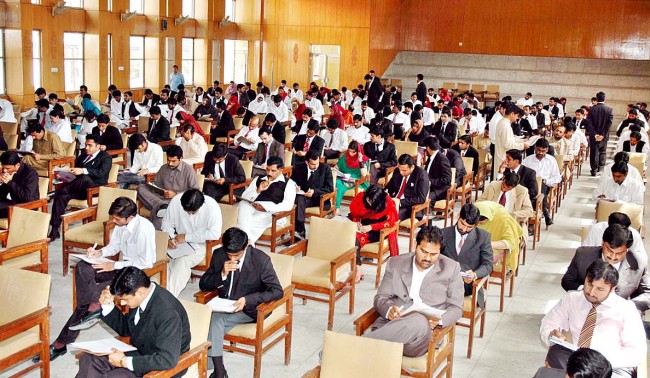 Hafiz E Quran Applicants
Hafiz e Quran applicants will have to check the appropriate checkbox on the online application form. They will get additional marks while determining their merit. A verification committee will verify Their status of Hafiz e Quran. Usually, the Vice-Chancellor appoints the committee, which then judges all the hafiz e Quran candidates on a scale of zero to twenty marks.
Athlete Applicants 
Once again, the applicants will get the marks and the according to benefits only if they have mentioned it in his application form. The Vice-Chancellor appoints the committee for this field as well. A total of 10 marks are awarded in this stream. The breakup of these ten marks are:
5 Marks for Physical Test showing actual performance and endurance and,
1 Marks for Inter College Champion
2 Marks for District Level Champion
3 Marks for Divisional Level Champion
4 Marks for Provincial Level Champion
5 Marks for National Level or under 18 representation abroad
UET admissions is understandably a challenging process. But remember, if you persevere through this, you will be four years away from attaining the degree in your dream field.
Stay tuned to Brandsynario for more news and updates!