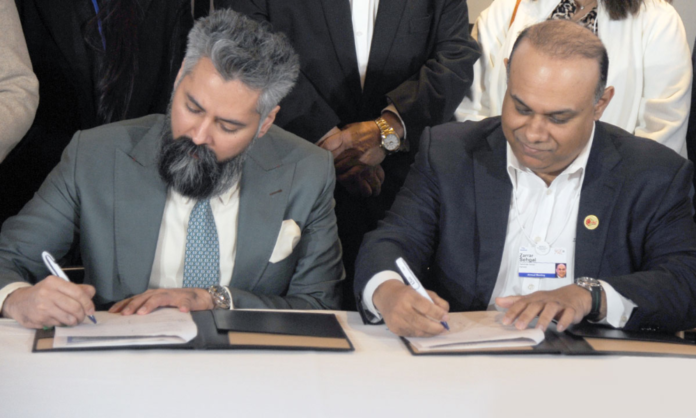 Today, January 24, U Microfinance Bank (U Bank) and Pathfinder Group have entered into a strategic collaboration to utilize organizational strengths to offer digital financial services and other banking-related services to customers.
Signing Ceremony 
The signing ceremony took place at the Pakistan Pavilion, held on the sidelines of World Economic Forum 2023 in Davos – Switzerland, where the Memorandum of Understanding (MoU) was signed by Mr. Kabeer Naqvi, President & CEO of U Microfinance Bank and Mr. Zarrar Sehgal, Chairman – Pathfinder Group. in the presence of Mr. Ikram Sehgal, Co-Chairman – of Pathfinder Group, and other senior management members from both organizations.
Speaking at the occasion, Mr. Kabeer Naqvi, President & CEO – of U Microfinance Bank stated, "As a mission-driven bank with financial inclusion for citizens across all societal segments as our objective, we are glad to have entered into this collaboration with Pathfinder Group. This gives us an opportunity to expand our digital outreach and bring the unbanked population into the financial ecosystem in an efficient manner."
Mr. Zarrar Sehgal, Chairman – of Pathfinder Group, shared his views on the importance of this strategic partnership agreement. He stated that such partnerships will help economically empower the masses and have a long-lasting impact on digital financial inclusion in Pakistan. Pathfinder group looks forward to working closely with U Bank to create impact and bring inclusion.