Education is extremely important for children. It is important for every person, in general. One may feel robbed of knowledge or information if they don't come face to face with education. Additionally, there is something about school life or campus life that is appealing. Education is something that should be highly encouraged above many things. One cannot progress well without it. In light of this, Ignite funding has decided to strike again!
Let us dive into the details of one of the projects that are being funded by Ignite.
University Students:
Fatima And Jalal, from FAST University, are the front runners on this project. They are the innovative and brilliant minds responsible for such an innovation. This shows that if a student is allowed to spread their wing, they can go quite far. The students hail from the Electrical Engineering discipline. They are holding their heads quite high. We are sure that their teachers are proud of them too. Now comes the second step. We wish them luck as they decide to pursue the working of this project with the help of Ignite funding.
The project being discussed here is one that has a useful application. It is meant to provide ease to farmers and anyone looking towards agriculture. Since Pakistan has an Agro-based economy, such a project can go miles and miles. Ignite has deemed it to be an impressive one. The idea of the project is to carry out the spraying of pesticides in Pakistan, on the basis of automation. Including IoT in the project means that human involvement is going to be minimal, making it self-sustaining.

Ignite And Final Year Projects:
You might be wondering what Ignite is. Ignite is an organization that aims to merge industry and academia together. These two domains can often be seen far apart and must be allowed to merge. If they don't, there will be a lot of misunderstanding and confusion for students when they graduate. To help them step into the industry, Ignite proposes many ideas and solutions. They also have a project funding program. It takes place every year and it is quite interesting.
A final year project is one of the most important parts of a student's life. It serves as a culmination of all that the student has learned through their bachelor's program. The project even helps the student learn various areas of working as well as their own field. Ignite gathers proposals from institutions all over the country and they have done the same this year too.
Among the shortlisted final year projects reside many universities. There is not any discrimination between institutions and every student is given an opportunity.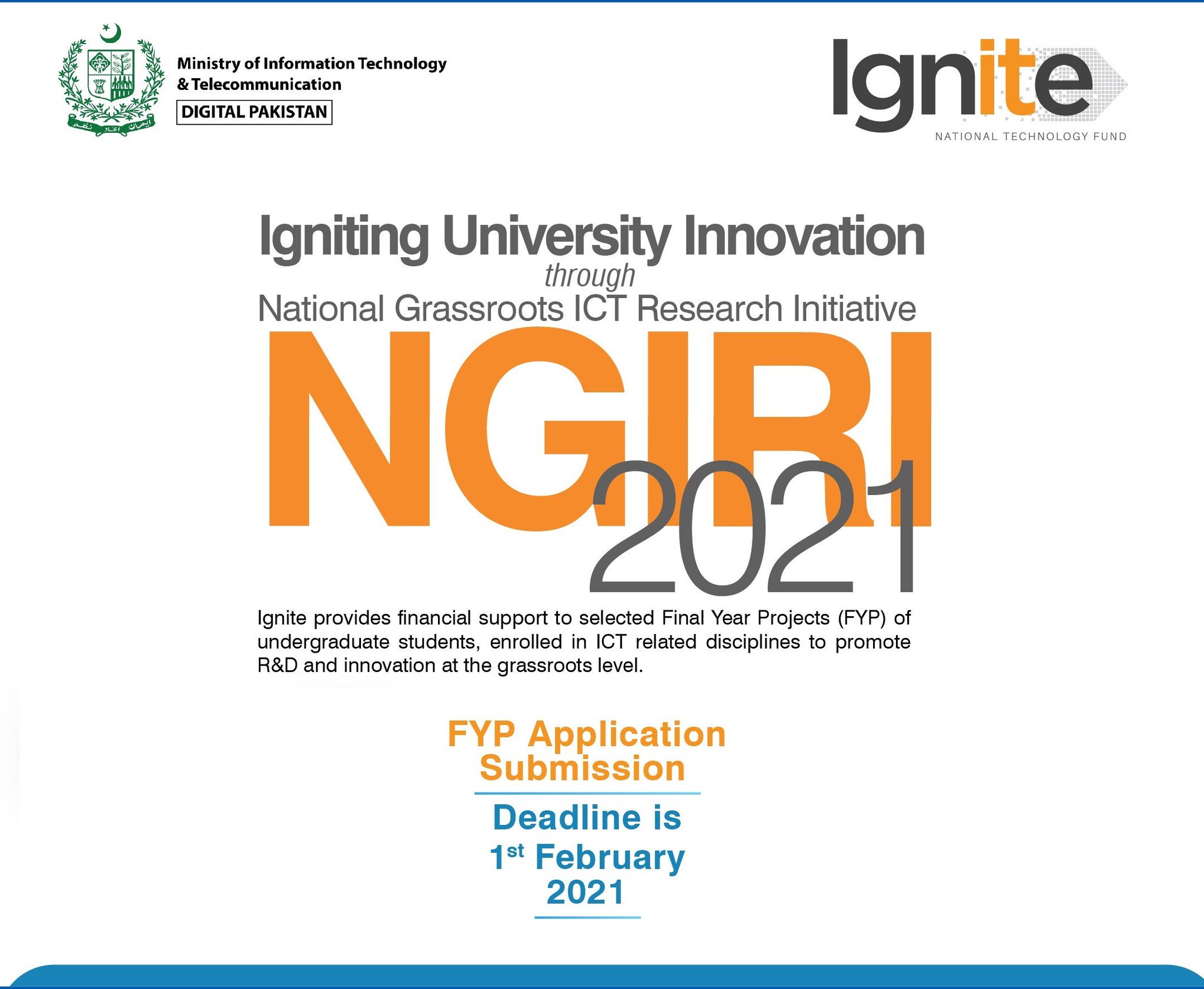 Stay tuned for more from Brandsynario!