As we approach the end of 2020 speedily, here's how to best say goodbye to it— by roasting it! This year has been nothing but chaotic, gruelling slow and saddening. Well, it's time to bid it farewell to it in the same spirit.
Twitteratis Know How To Exact Revenge
Twitter's official account is the leader of this cult who decided to roast 2020 on its way out. Although it was unexpected for an official account to get down and dirty, we can't say we're complaining! All it took for them was to tweet this and the most hilarious, sometimes rude, sometimes relatable roasts started coming in. Fasten your seatbelts!
roast 2020. go.

— Twitter (@Twitter) December 22, 2020
So What Are The Roasts?
The thread involves a whole lot of Trump which, we hope, is totally understandable. There are those who have become so dead inside due to the quarantine life, they are no longer even bothered. It's as if they're operating on some backward bending curve isn't it?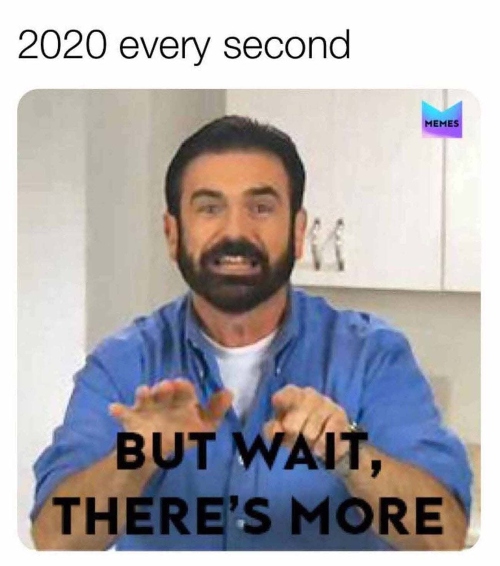 Then others are scared of roasting 2020 because the year has been roasting them for all of its 12 months. The most hilarious thing is that the year has traumatised people so much that even taking turns to roast it has become a Khatron Ke Khiladi game.
Check Out The Hilarious Tweets
It roasted itself this year

— Kawber (@KawberYT) December 22, 2020
Society if 2020 never existed : pic.twitter.com/NZCIMK24fP

— Mohamed Enieb (@its_menieb) December 22, 2020
I'm scared to roast it due to the way it's treated us all year…

— Highlight (@HilightOfficial) December 22, 2020
2020 was like opening the fridge every five minutes to see if something new was in there. except there was always something new and it was bad

— nesrin danan (@blackprints) December 22, 2020
#Bye2020👋👋 pic.twitter.com/en8G9CGt0O

— #MitchBetterHaveMyMoney (@ZoeyButtafuoco) December 22, 2020
Me to 2020: pic.twitter.com/ijMLHvvYbJ

— Dentist of Detroit (@_cappuccinos) December 22, 2020
2020 is the friend who left their wallet at home but ordered 4 margaritas

— nesrin danan (@blackprints) December 22, 2020
 A Round-Up Of The Worst Events
There were so many "worst events" that struck us in 2020 that it seems impossible for one to point out all of them. But we'll take a stab at it! 
Beirut Explosion
A cataclysmic explosion right in the heart of Beirut claimed hundreds of lives and incurred millions in damages. It has severely affected the nation since then as others struggle to bear with the loss of their loved ones during a worldwide pandemic.
Australian Bushfires
We started this year by seeing the worst bushfires envelop Australia. More than 400 people died due to the smoke inhalation while over 18.6 million hectares were burnt to the ground. The fires are known as the "black summer".
Coronavirus Outbreak
This one neither needs any introduction nor can we speak about it in the past tense. It's a skip!

Pakistan's Airline Crash
Just when we thought anything would not get worse, this news struck us and set us back. The air crash of a PIA plane into a residential colony claimed the lives of all passengers except 2, leaving people stunned, grieving and hopeless.
We hope that as 2021 comes on the horizon, we only await healing, good news and unity.
Stay tuned to Brandsynario for the latest news and updates.