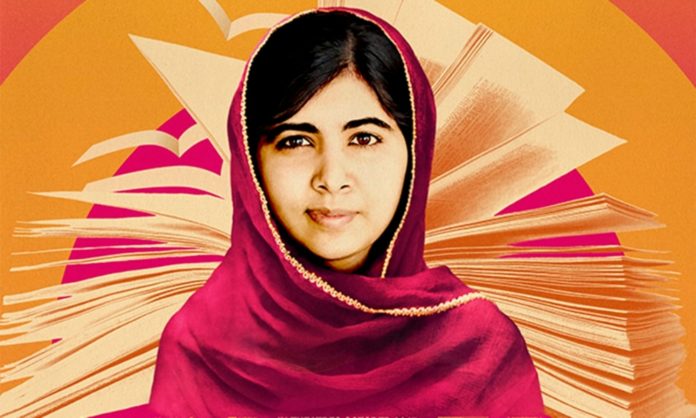 Malala had the honour of being featured as a national hero in our local textbooks. However, this win is also no being granted to her by Pakistanis. Netizens on Twitter want her removed from this category.
Among Honorary People
In a local textbook for children, there was a section on important people. In that section are some of the most iconic and legendary personalities of Pakistan. The lost includes Quaid-e-Azam, Allama Iqbal, Fatima Ali Jinnah, Sir Syed Ahmed Khan. There is also Liaquat Ali Khan included in the section. Amongst these amazing personalities is none other than Malala Yousafzai.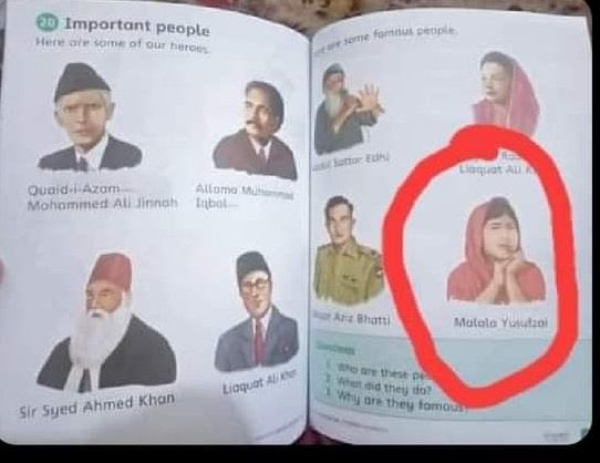 As a Nobel Laureate and UN-spokesperson, many people believe Malala does deserve to be on there. She is not included in this section for no reason. All her fellow personalities in this section achieved greatness later in life. However, Malala was able to represent Pakistan at half their age.
Twitter Does Not Agree
However, Twitter is not in agreement. We're assuming people whose children have these textbooks got their hands on them and reported this. They took to Twitter and mobilised to have this textbook edited. They want Malala removed from this section. People believe she is not worthy of enjoying the same honour and respect as her fellow members in the section.
it is haramipan of british servants so true.

— Mansoor Khan (@Mansoor11101979) July 9, 2021
We strongly conden of PTB this issue remove a #Malala in these national hero we reject malala picture #UsmanMirza #cancelboardexam2021 #Kabul #BurhanMartyrDay #NoPressure #SairaBanu#PAKvENG #pakvseng #PMLNAJKCampaign #PakSupportsPeacefulAfg #Dubai #NCOC pic.twitter.com/25pJpgynkO

— Taحir Abbas Lak (@TahirAbbasLak1) July 9, 2021
#Malala what is she doing between great personalities? pic.twitter.com/U3lQWeAGQj

— saima saeed (@saimasaeed182) July 9, 2021
The Other Side
However, many people are also not in agreement with this call to edit her out. Textbooks in Pakistan are indoctrinating. They feed one message to children and expect them to rote-learn it. Going against the grain is not welcome. The issue with this is that this does not teach critical thinking to students.
Let Malala remain there, they will form an opinion on her work themself! Additionally, someone also pointed out that Imran Khan, the PM of Pakistan, also has a morally questionable past. Why don't people ostracise him the same way?
Strongly condemn your PM maybe, who lived his life in partnerships and open relationships without Nikah. Do you want to give same education to your kids?

— Shahid Irshad (@ShahidIrshad80) July 9, 2021
maybe you can't read – she is an Important Person #malala #welovemalala

— Nope (@nope_patrol) July 9, 2021
Malala's Comments on Marriage
What has recently inspired even more people to hate Malala were her comments on marriage. In an interview, she implied that marriage is not necessary for two people to live together if they love each other. This immediately made people think of live-in relationships and turned them against her.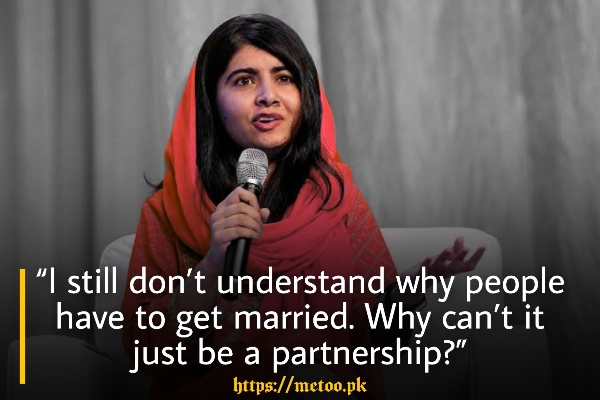 However, the important question people fail to acknowledge is, do we have to worry about her marriage or her work for Pakistan? Who she marries or whether she marries or not does not matter. What matters is she is one of the very few Pakistanis who are won a Nobel prize. Focus on the good!
Stay tuned to Brandsynario for the latest news and updates.