Cricket is a sport that is embedded deep within the hearts of people. Whether you are a fan of any other team or the Pakistan team, it shows your spirit. Situations can get quite competitive and heated up at times. Fans may feel they either want to hug the whole team or chuck spoiled vegetables at them. In light of mentioning cricket, we cannot forget about PSL.
This event took advent a few years ago and has now become an annual anthem. Every cricket fan looks forward to it, and the cities of Pakistan are full of people anticipating it.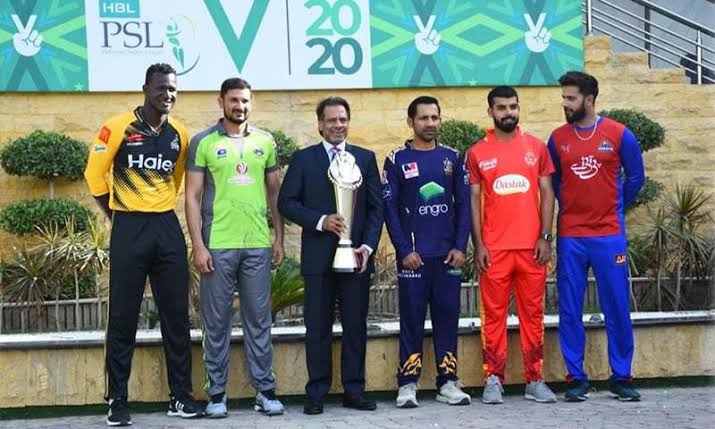 A Common Love For Cricket
It is no hidden information that Pakistanis share a love of cricket. No matter how many decades pass by, they will remember when Pakistan won the cricket world cup in 1992. Even now, our lineup of players is quite impressive and stands firm.
Now, with PSL 2021 at an edge, everyone is anticipating it. There will be a tough match between teams, and everyone wants to be a part of the hype. The population is distributed amongst fans of different teams. The matches will soon start, and the game will be afoot. Twitter has had quite a lot of reactions and opinions about PSL 2021 starting too!
NSK is Ready 🔥🔥❤️
Lush Green Outfield ⚡#PSL2021 | #PSL6 | #MatchDikhao pic.twitter.com/rJog4ar37r

— 𝗝𝘂𝗻𝗮𝗶𝗱 𝗭𝗮𝗳𝗳𝗮𝗿 🇵🇰🏏 (@iam_DrJZK) February 20, 2021
Twitter And PSL 2021
Twitter has had quite a lot of people talking about PSL 2021. People are posting updates every hour. They are doing countdowns to when it finally starts, and they just can't help themselves. As you already noted in this article, there is much to look forward to in PSL. Cricket is a shared love for the whole public, and it would be a shame if we weren't able to witness it.
The tweets, as you are seeing, move around quite a few topics. Some people are talking about the clean field on which the matches will be played. The rest are looking towards the player line-ups and talking about how each player can beat another one. The teams are the ones you are already familiar with. There are fans of teams bashing other teams on Twitter too.
Universe Boss " Chris Gayle " Joined Quetta Gladiators at Karachi #PSL6 pic.twitter.com/J4nYlwZrH7

— Anas Saeed (@anussaeed1) February 19, 2021
Boom on 🔥🔥🔥A practice match played between Peshawar Zalmi and Multan Sultan
Shahid Afridi bowled a devastating 19 runs in 3 overs to lead 2 batsmen to the pavilion & scored 27 runs in 15 balls & wins the match for Multan 🔥🔥🔥#PSL6 pic.twitter.com/RRiXerHhYA

— Muhammad Noman (@Nomancricket29) February 20, 2021
Can't wait for it to begin …😍
❤🙌
#PSL6 #PSL2021 pic.twitter.com/13vCDh4PuO

— Zubair Dogar (@ZubairA37062805) February 20, 2021
Start Your Engines
With this said, we are now sitting ready to watch. This era of the pandemic has made a lot of people quite patient in terms of staying home. We are now able to spend hours on end just waiting for events to unfold. PSL envelopes everything that is about cricket and our love for it. It is an old sport and deserves every bit of respect as any other sport. You can try taking something negative about Cricket in Karachi, and people will just not have it!
We hope everyone has a good time attending PSL 2021. Every team match is an anticipated one, and the atmosphere is getting tougher. Whether you watch cricket or not, you may just be swayed in its direction when you see the battle unfold on the pitch.
Stay Tuned for more from Brandsynario!